Neutral Baby Shower Themes : Color / Teddy / Zoo/
Superhero
credit – olivia of invento festa
Baby shower is a joyful occasion celebrated to welcome the birth of a child. Guests shower the new parents with gifts to congratulate them and convey gratitude. The event is joined by friends, relatives and colleagues with a lot of vigor and zest. The party organizers has a responsibility in making sure that it will be a memorable event.
The baby shower trend has started out from the customs of the Victorian era where the gifts were used to place in a parasol and showered on the mother customary to the event. This is where the name shower came from. Today, baby showers are focusing on vibrant and exotic themes. There are some themes which require a lot of work and even if this is not your preferred style, having a theme can make the party more streamlined and organized.
Here are 3 baby shower decoration and theme ideas that you can apply when you don't know the gender of the baby yet:
If you don't have any clue as to what the gender of the baby will be, this theme is a very good idea. You can tie yellow or brown ribbons on your teddy bears, have jars of honey as decorations and as favors. Include some teddy bear biscuits on the food table too~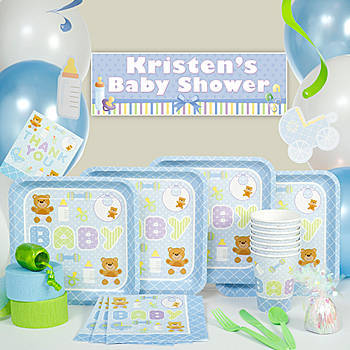 Blue for boys and pink for girls are the classic baby shower themes, but it will only be appropriate if you know the gender of the baby. So since you don't know the gender, you can have a pink & blue theme. You can spark it up by adding more colors. Maybe white and blue or gold and pink are good combination.
The animal themes are another popular theme that parents would truly love. It is also considered as a gender-neutral and is very easy to adhere to since there are lots of ideas for decorations and invitations at an affordable budget. You can also refer to jungle, safari, farmyard, or Noah's Ark themes for decoration ideas.