Featuring my favorite ETSY products on this page: Please note, I do not sell these products, please see below for a direct link of the Etsy seller name & link to the product!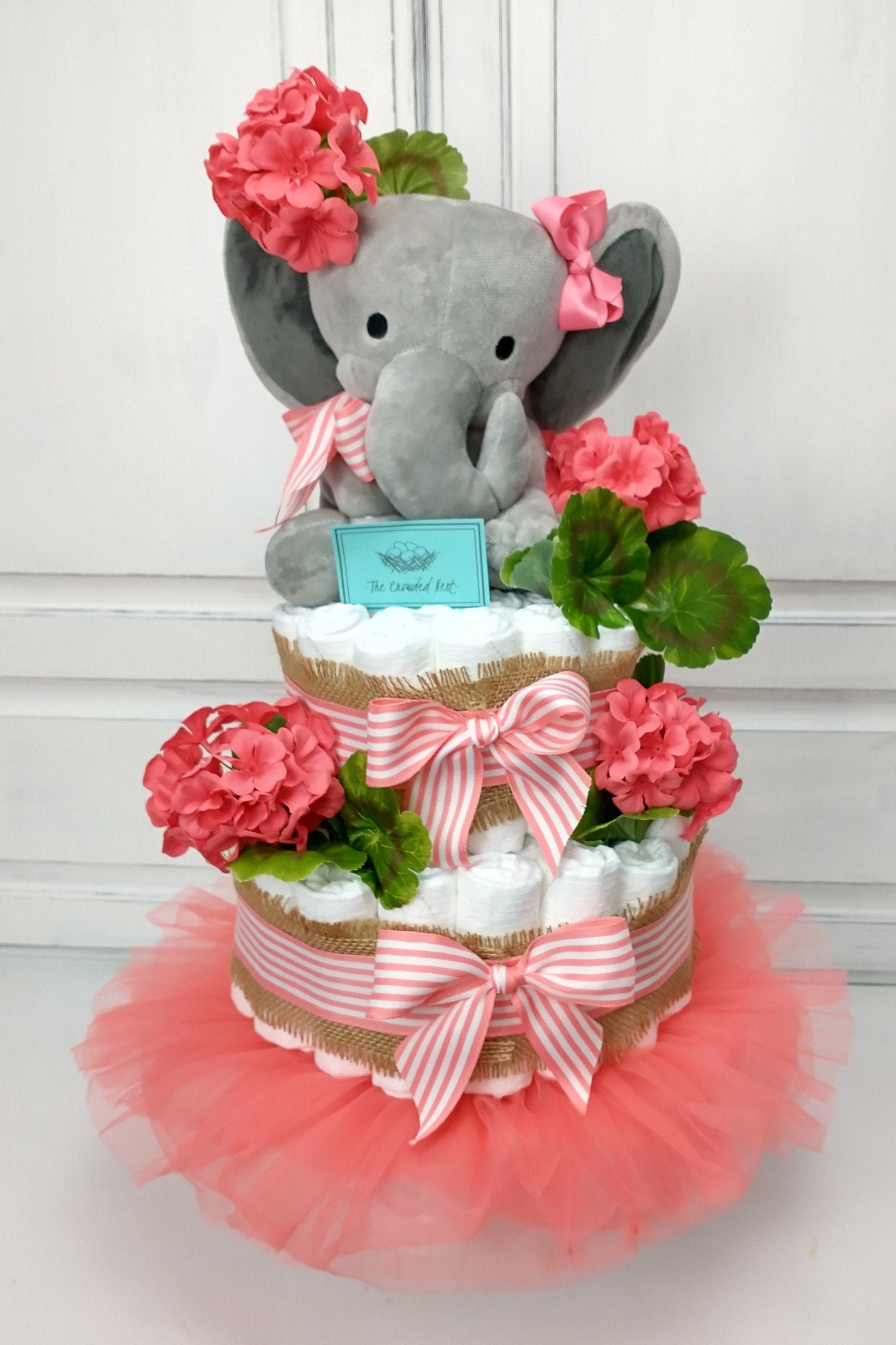 Diaper Cake Girl Elephant Coral Burlap Greenery Baby Shower Decorations for Girl Baby Shower Centerpiece Elephant Newborn Delivery Gift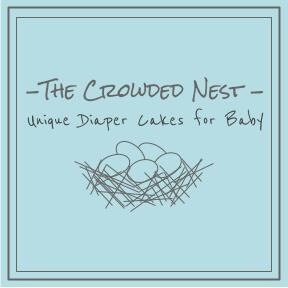 By: TheCrowdedNest
Elephant diaper cake for a girl. This new edition is dressed up with coral hydrangeas,burlap and striped ribbon! This diaper cake is totally customizable to your baby shower decorations and color scheme! Just let me know what you would like.

Unique elephant diaper cake with stuffed elephant, with floral accents, burlap and greenery. Shown in beautiful, neutral aqua, also available in yellow, pinks, blues, aqua and lavender. All are adorable with burlap accents.

*2 tier contains 60 diapers (approximately)
*3 tier contains 112 diapers (approximately)

*Available in many colors

This diaper cake is a new addition to my collection. Very adaptable for a boy or girl. Feel free to choose a different ribbon color. All pastels look fantastic with greenery and burlap.

Each cake is decorated with premium ribbon and a stuffed elephant. Behind the scenes, each diaper is hand rolled, secured with a tiny clear elastic band. Each tier is secured with 2 rubber bands. Two to three dowels are then inserted through the center of all tiers to ensure sturdiness.

Each of our diaper cakes are made from Pampers Swaddlers Size 1 diapers. (This size is appropriate for babies weighing from 8-14 lbs.)

Feel free to message me if you need a different brand or size(s).

All of the diapers are totally usable.
Just Remove the ribbons and rubber bands.

In most cases the colors of the cake ribbons can be changed to suit a particular theme or color scheme, just ask!