Featuring my favorite ETSY products on this page: Please note, I do not sell these products, please see below for a direct link of the Etsy seller name & link to the product!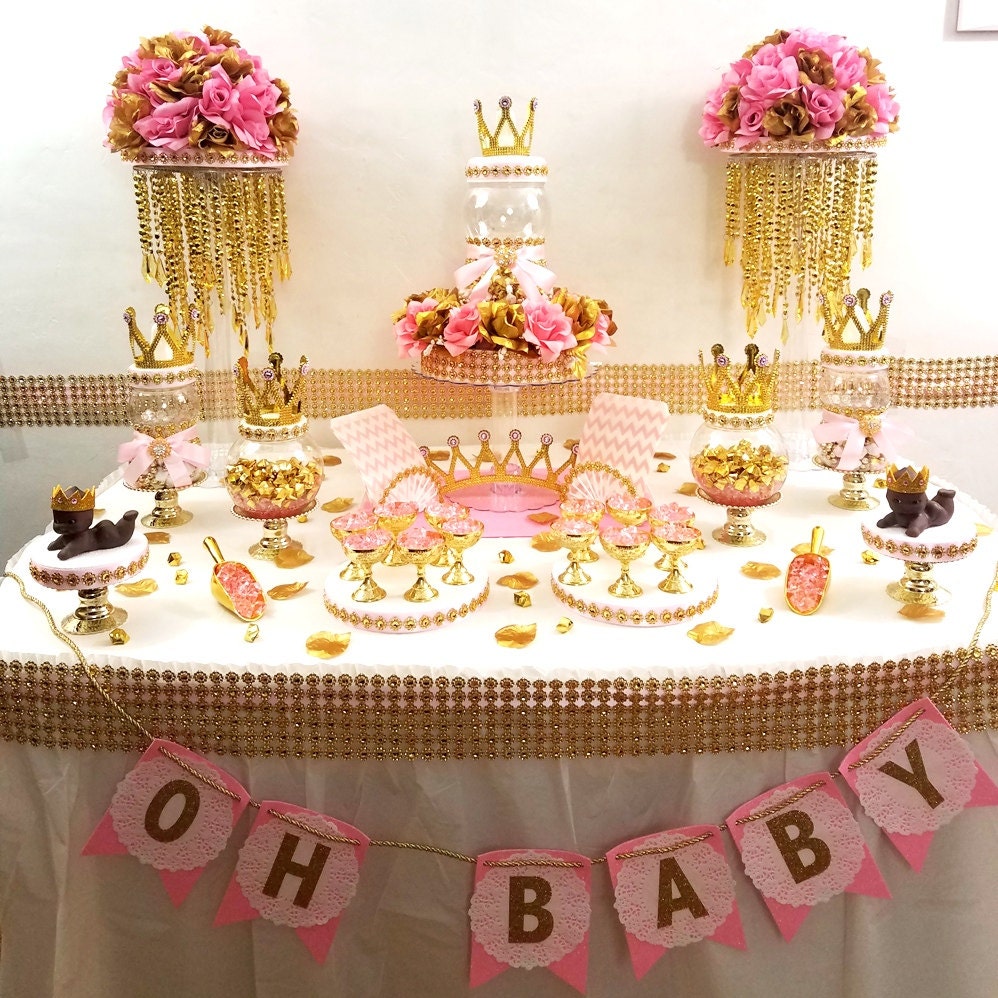 Princess Baby Shower Candy Buffet Centerpiece With Baby Shower Favors / Girls PINK and GOLD Baby Shower Royal Princess Theme Decorations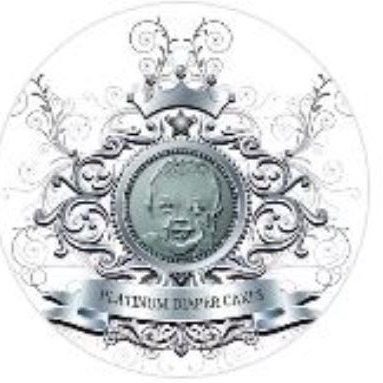 By: PlatinumDiaperCakes
CHECK OUT ALL OUR 2017 ROYAL PRINCESS BABY SHOWER DESIGNS IN OUR ETSY STORE:
CLICK HERE ===>
https://www.etsy.com/shop/PlatinumDiaperCakes
¨¨¨°º©©º°¨¨¨¨¨¨°º©©º°¨¨¨¨°º©©º°¨¨¨¨¨°º©©º°¨¨¨¨¨¨¨°º©©º°¨¨¨¨¨¨°º©©º°¨¨¨
LIMITED TIME ONLY!
REG PRICE: $199.95
¨¨¨°º©©º°¨¨¨¨¨¨°º©©º°¨¨¨¨°º©©º°¨¨¨¨¨°º©©º°¨¨¨¨¨¨¨°º©©º°¨¨¨¨¨¨°º©©º°¨¨¨
INTRODUCING OUR BRAND NEW "2017" ROYAL PRINCESS BABY SHOWER - GOLD CHANDELIER CANDY BUFFET!!!
Here's What You Receive: "ABSOLUTELY EVERYTHING"!!!
12 GOLD CUP FAVORS
12 PINK AND WHITE MATCHING CANDY BAGS
2 PINK & GOLD FLOWER ARRANGEMENTS
2 GOLD CHANDELIERS
2 DECORATED LARGE 9" BABY BOTTLES
2 DECORATED WHITE NAPKINS HOLDERS
2 DECORATED CLEAR ROUND CONTAINERS
2 GOLD CANDY SCOOPS
2 BABIES (VANILLA OR CHOCOLATE)
6 GOLD PLASTIC CROWNS
3 PLASTIC CAKE STANDS AND TUBES
6 GOLD PLASTIC STANDS
1 BAG OF DECORATIVE MATCHING PETALS/ROCKS
1 PLASTIC WHITE TABLE CLOTH
1 PLASTIC WHITE SKIRTING
1 DECORATED LARGE 13" BOTTLE CENTERPIECE
1 OH BABY BANNER
¨¨¨¨°º©©º°¨¨¨¨¨¨°º©©º°¨¨¨¨°º©©º°¨¨¨¨¨°º©©º°¨¨¨¨¨¨¨°º©©º°¨¨¨¨¨¨°º©©º°¨¨¨
PLEASE TELL US IF YOU WOULD LIKE "VANILLA" OR "CHOCOLATE" BABIES WITH YOUR CENTERPIECE IN THE NOTES SECTION DURING CHECKOUT.
¨¨¨¨°º©©º°¨¨¨¨¨¨°º©©º°¨¨¨¨°º©©º°¨¨¨¨¨°º©©º°¨¨¨¨¨¨¨°º©©º°¨¨¨¨¨¨°º©©º°¨¨¨
Believe me this is ALOT OF DETAILED WORK to do but I LOVE IT plus for you its SO EASY TO SET UP and your guests won't believe how BEAUTIFUL everything turned out and you will be the "HIT" of the baby shower and the mommy-to-be will NEVER stop thanking you for an AMAZING JOB!!!
We can customize this CANDY BUFFET to match ANY COLOR - BABY SHOWER THEME...Just Ask!
Do you need matching CENTERPIECES and FAVORS to? We got you...Just Ask!
Or visit our Store ===>
https://www.etsy.com/shop/PlatinumDiaperCakes
PLEASE NOTE: CANDY IS NOT INCLUDED...(We used decorative rocks just to display how it would look with candy inside)
Set up instructions will be provided...
***LET US HELP YOU THROW A PLATINUM STYLE BABY SHOWER!!!***