Featuring my favorite ETSY products on this page: Please note, I do not sell these products, please see below for a direct link of the Etsy seller name & link to the product!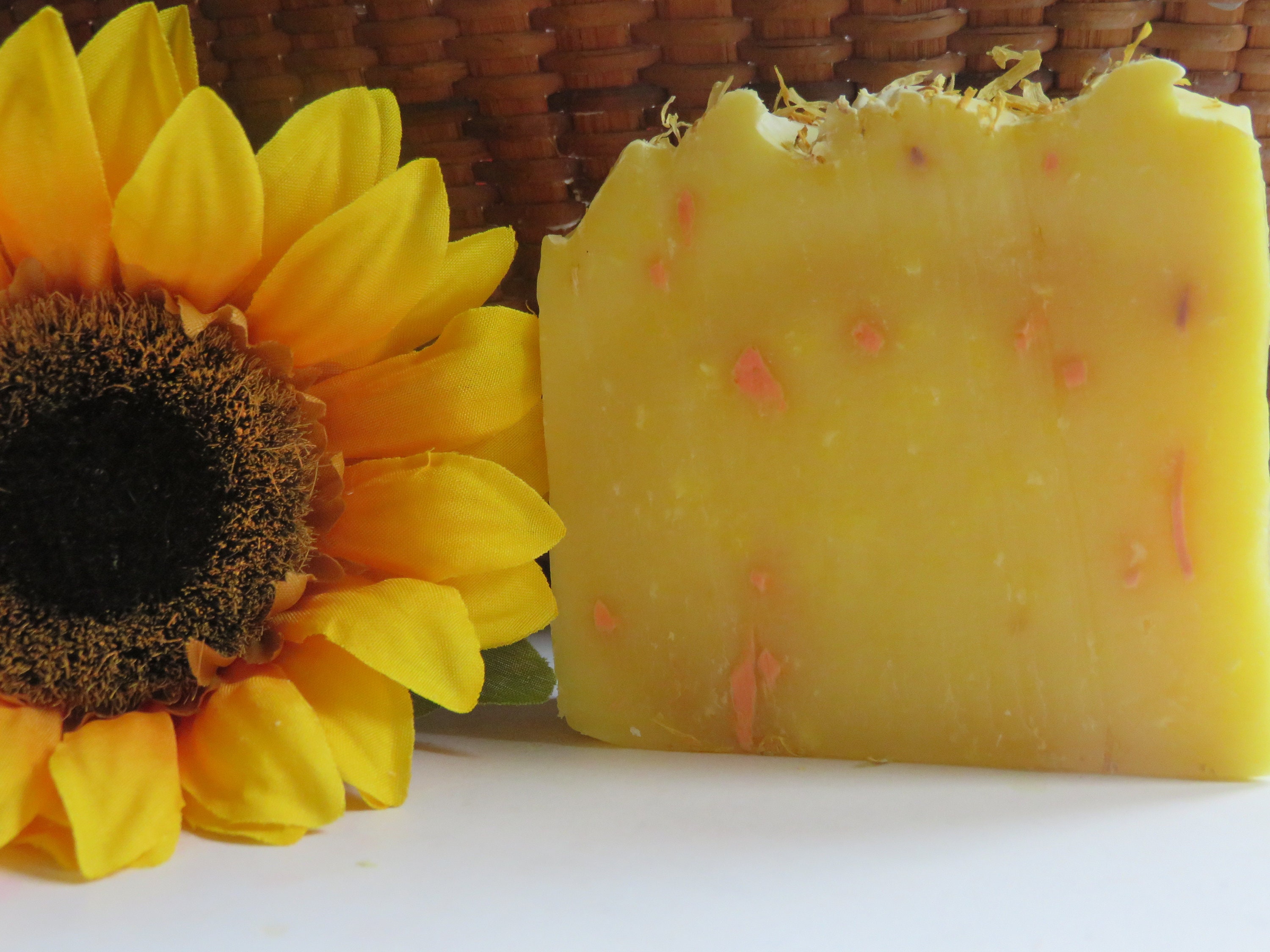 Sunflower Soap, All Natural Soap, Bath Soap, Handmade Soap, Bar Soap, Cold process Soap, Homemade Soap, New Hampshire Soap, Floral Soap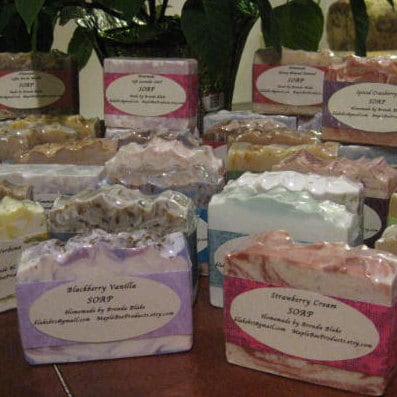 By: MapleBeeProducts
This listing is for one full sized bar of handmade Sunflower Scented Soap. A Wonderful Blend of radiant sunshine that smells like a field of sunflowers during summer. Each bar is scented with the fragrance of Sunflowers and is top with Calendula flower petals. What a wonderful Spring and Summer Scent! Calendula flowers are know to soothe and heal and are great for people with various types of dermatitis such as eczema and also for those with sensitive skin. A super gentle moisturizing lather and a mild exfoliation in this refreshing floral scented bar.

All of my soaps are Cold Processed in small batches. Each batch is handmade using only quality ingredients. Due to the Handcrafted nature of my soap, each bar is unique. Slight variances in shape, size, scent strength and color will occur from batch to batch. To preserve the life of any homemade soap, I recommend keeping them dry after each use.


Weight - Approx - 4.0
Ingredients - Coconut Oil, Olive Oil, Sustainable Palm Oil, Soy Bean Oil, Palm Kernel Flakes, Shea Butter, Castor Oil, Distilled Water, Sodium Hydroxide, Ground Calendula, Fragrance


NOTE: All ingredients are listed on the bar and in the Etsy listing. Please read the ingredients list carefully and do not use if you have sensitivities to any of the ingredients.


PACKAGING
Your Soap will come Shrink Wrapped and labeled all ready for gift giving. (See my last picture for example). Soap will be the scent ordered, label may be a different color than pictured. Soap Bar ends are open so the soap can breath.

Homemade soap vs. Commericial Soap
Home made soap is full of Glycerin. Glycerin is produced by the chemical process that happened during the soap making process. Commercial soap extract the glycerin out of the soap which actually makes them petroleum based detergents. This is why your skin feels tight, dry and itchy. The Glycerin which is left in homemade soap performs as a hemectant which attracts moisture to the skin. All naturally made soaps are great for people with psoriasis and eczema. Give it a try and see for yourself!!


Please feel free to contact me with any questions or if you would like more than listed.