Fun and Adventurous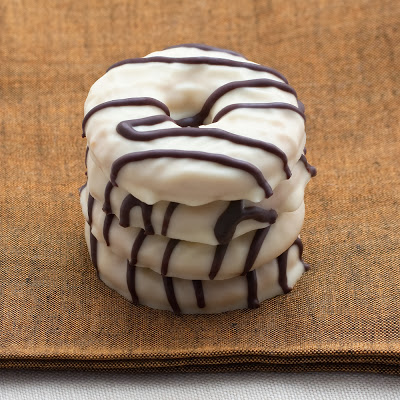 Its about time for the little angel to come into the world. Lets go on a little safari! This exploring, wild and  fun baby shower theme is great for the adventurous couple who likes the outdoors. You can have an outside event and dress up as explorers hunting the wild! If there will be children attending, you could have them dressed up as zebras and run around! Even watch documentaries or have it playing in the background on how zebras adapt to life, make it a learning experience as well. Buy or create fun zebra masks and interact with each other, that should get the party going.
 Zebra Baby Shower Invitations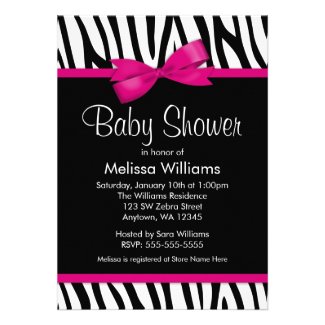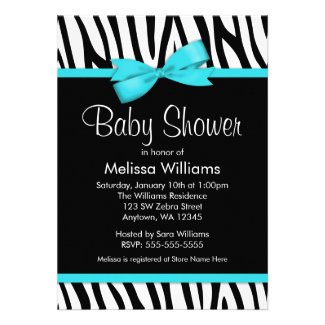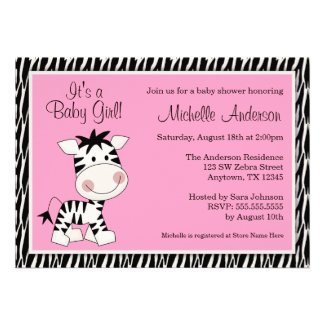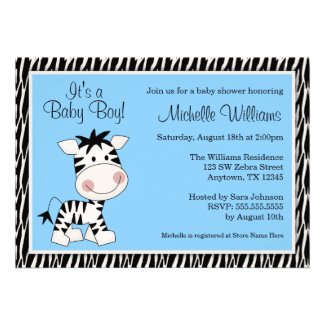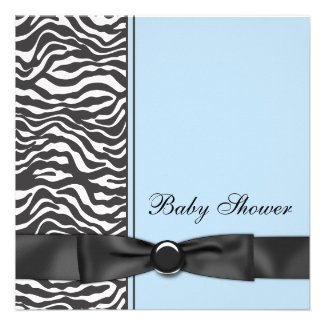 Zebra Baby Shower Decorations
Decorate the outdoor backyard  like a jungle. Include lots of trees, plants and maybe jungle and animal noise effects to make it more realistic and fun! Have plenty of black and white stripe throughout or have pink & white or blue & white patterns instead of the usual black and white. You could even make it black and pink or black and blue for an even more modern look. If you are having the baby shower indoor, then have no curtains on the windows so its an outside plain and all you can see is the outdoor. Zebra striped napkins, cupcake cups, balloons, pom poms, table runner and more. With the music, plenty of zebra stripes and greens would complete the theme.
Zebra Baby Shower Tableware
Zebra Baby Shower Food Ideas
Now we all know zebras eat bark, leaves and things alike (they are a cousin to horses) so for a fun food I would buy beef jerky, broccoli and celery creating trees just to be creative.
What's a jungle dinner with no awesome safari cake? A zebra-tastic day calls for a zebra cake so I'm thinking this, a cake in the shape of a zebra, chocolate and vanilla frosting in stripes, and on top of the zebra's head a nice pretty pink or a blue tie for the baby, simply priceless. Another, although more challenging is a cake with Zebra stripes when cut up! Here is a tutorial from youtube by Cookies Cupcakes and Cardio

FREE Printable Zebra Baby Shower Games
Zebra Baby Shower Favor Ideas
As the day ends and its time for all the zebra and friends to leave, we can't forget souvenirs to remind them to come back to the jungle soon. How about zebra striped cake pops and cookies for a sweet tooth? A simple black and white M&M chocolates in a personalized label jar is another cute option. Sounds pretty good to me. Zebra-riffic!
Follow My Mess's board Baby Shower Zebra Theme Inspirations on Pinterest.