Featuring my favorite ETSY products on this page: Please note, I do not sell these products, please see below for a direct link of the Etsy seller name & link to the product!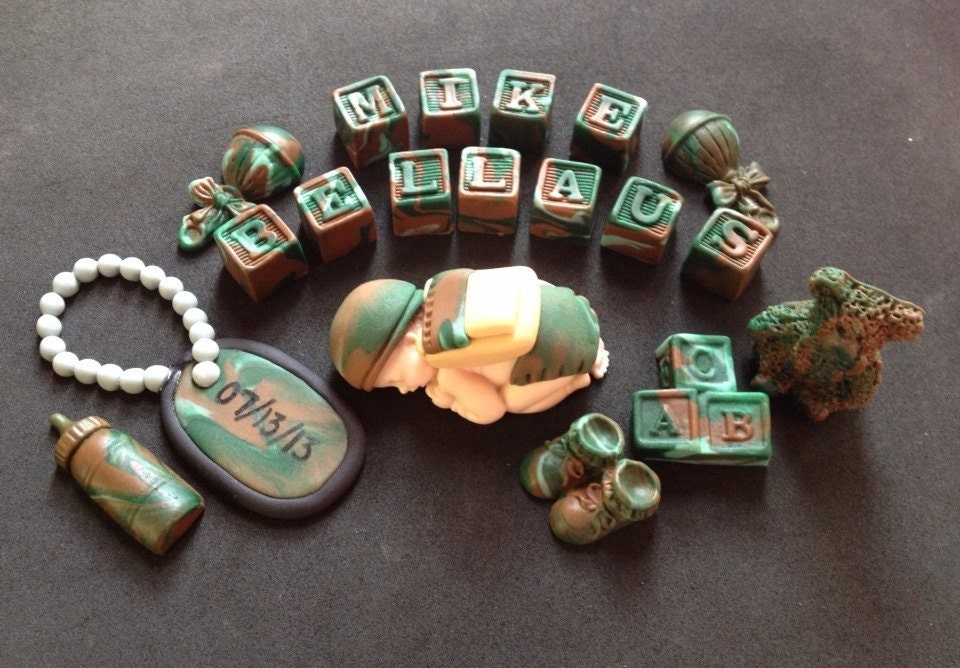 Fondant edible personalized baby camo military soldier cake topper for Baby Shower, Birthday, Party Favor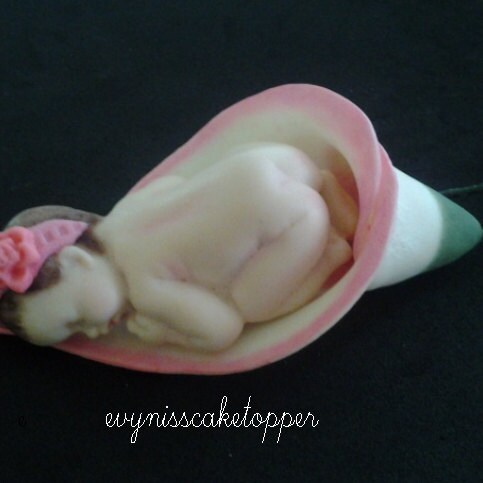 By: evynisscaketopper
FONDANT EDIBLE PERSONALIZED BABY MILITARY SOLDIER CAMO CAKE TOPPER

(1) Fondant baby camo military soldier cake topper gumpaste, baby shower, birthday, party favor.
You can use these like cake topper or like a gift for your guests.
*Please, note that this are handmade and babies may vary slightly.
Edible or display. (Do not refrigerate).
Keep away from water or heat.

This is for (1)one Baby camo military soldier, up to (8) personalized letter blocks and other baby items as seen on the picture. You will receive everything what You see in the picture.

Each baby measures: L= 2 1/2", W= 1 1/2" , H=1" inch
Letter blocks measure 1/2" inch each one. This is for up to (8) letter blocks.
Additional blocks have a cost of $1.50 USD each.

Please, choose skin tone: light, medium or dark and the name for the letter blocks.
Do not forget to send me a message when you pay, choosing the skin color. If I haven't receive a message with your selection I will send you same as pictured.

Each cake topper is handmade when ordered and requires 4 to 5 days to dry before I can shipped.

*This are fragile, please be careful when you take it out of the box. You must save this cake topper in an air tight container and storage in a dark place until the day you plan to use. Each cake topper is packed with bubble wrap to protect them from damage.

Any question please contact me by message and I will be glad to answer your question.
I design and handmade this cake topper.