Download Free Ultimate Baby Shower Planning Checklist
8.5×11″ PDF Instant Download File
Baby Shower Planning
Organizing a baby shower for the first time can be nerve-racking especially because, unlike birthday parties, you don't get an opportunity to plan as many baby showers as you would have with birthday parties. A baby shower is a very special occasion for new moms or parents-to-be. Although most of the time only female participates in this kind of occasion, it is not restricted only for women. In this everchanging modern world, it is becoming more and more popular for a coed baby shower where males also attend so both Parents-to-be can enjoy the special day.
The list of things you have to consider can take up a whole toilet roll, from choosing the date and baby shower venue, to deciding what menu to serve, games to play, and party favors to give out. So, here are some tips in organizing an amazing baby shower.
DO NOT FEAR "THE LIST"
Yes, you have to make that checklist for the baby shower.
Many people prefer to proceed without making a baby shower planning checklist. It can be time-consuming to make a checklist, but I can assure you that it will be very helpful. You'll be reminded of all the things you will need and the minimal pressure will keep you on your toes.
Keeping that checklist will take unnecessary expenses and anxieties off your mind. You can also develop an effective and less stressful timetable if you follow your list religiously. However, do not breakdown if there are minor setbacks. That is why you have the list; it could include alternate plans. You'll have an idea how (and the time) to resolve the problem just by going through what you have written. Plus, every time you check an item from the list, you should know you're getting closer to having that fun baby shower!
AND SO, THE LIST BEGINS….
Set the Time of the Shower
The first thing that you need to think about is the time of the party. Before or after the newly born has arrived? If you (the host) decide to hold the baby shower before the delivery of the baby, as customary, it is best to schedule it at least two months before the baby's expected date of birth.
This is ideal because of a number of reasons.
• The baby's gender can usually be determined 16-18 weeks of the pregnancy.
But there are times that the baby likes to tease (as in being in a position that hides his or her gender parts). Knowing the baby's gender is a great help for planning the theme and for the guests to know what presents to give.
• The friends and family give presents in the baby shower to lessen the items the excited parents will have to buy. But not everything will be provided for them. The two months remaining will provides the parents-to-be some time to purchase the things that they did not receive on the shower party
• Probably the most obvious reason is that it will be unlikely for the mom to give birth this early. Though not impossible, holding the baby shower at this time will lessen the probability of an emergency occurring.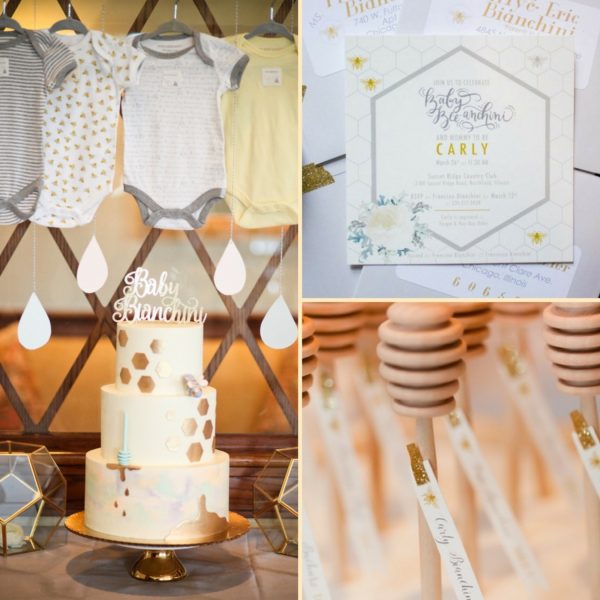 Who Hosts the Baby Shower? 
Anyone can plan the Baby showers for the new "parents to be" A family member, a friend, or a co-worker. You can even find an event planner to help you plan a successful baby shower. If it is a surprise baby shower, then get the family to help out with the guest list and gift items.
Baby Shower Budget
True that when arranging something for someone, it's the thought that counts. But you'll also have to deal with finances to make it happen. So for that, you need to set straight how much you can spend. Make sure you stick within a budget for the baby shower! Be realistic and determine what you can afford to spend. Remember, the smallest details add up.  Keep in mind that the party will be appreciated because of your creative effort, and not because of how much you spent on it.
Setting a budget means you'll have to know what you want at the party that will fit with what you can spend. Budget for invitations, favors, food and drinks, game supplies, and your gift for the baby.
Budgeting for Essentials
Consider what are the essentials (as in the location, food, etc.) and what are the extras (like props, sculpture decorations, chocolate fondue fountains, etc.). Sometimes people get discouraged in holding a baby shower because they think they do not have enough money. The answer is creativity coupled with careful planning. Take as an example, you want to have 60 guests but can't afford a place that can hold that many people or to buy food for that number. Don't be afraid to ask mommy-to-be if she would know anyone whose home or backyard be large enough to accommodate the number of expected guests. Undercover BBQ park is another great place to have a party.

Venue & Food Cost
If you can host it at mom-to-be's home, your home, or at someone else's home, you might still need some more chairs and utensils, so don't forget to budget this in. If you decide to host it in other venues, such as in a restaurant, you need to research the prices of the venue and the food there. Also, advance booking at least a month before is necessary to make sure that you can have the place for the date you want. You might also want to hold it where the mom-to-be and the guests find it easy to go to. You need to check the place yourself before deciding on it to make sure you can decorate it according to your plans. If you're only wanting to rent the space without their catering services be sure to ask if you are allowed to bring outside food.
As for the food, if you are planning a baby shower on a tight budget, setting the baby shower in the afternoon with biscuits and simple pastries will be enough for the guests.
The Guest List
The best way to compile the guest list is to ask the mom-to-be. If the baby shower is a surprise, work closely with the father-to-be on the guest list.
What we should remember is that you are hosting a baby shower for HER. This generally means you have to invite the people you know she will be pleased to see. While making that list, remember to secure phone numbers, emails, and addresses for your own ease in sending invitations and deciding the location of the party.
You also have to decide whether you'd want the baby shower for the close friends only, family only, co-workers or mixed, as it is now a trend to have multiple baby showers from each group. Some also hold baby showers for female friends exclusively but you could also make it a couple shower if you'd want to include the proud father-to-be and some of your male friends. Most importantly, take note of the number of people you can invite.
Choosing a Baby Shower Theme
You can choose from many and fun baby shower themes for Boys and Girls! – remember this will be the baby's first party so make it fun and memorable! The theme is important because it will help you choose decorations, party favors and menu, so it will be a lot easier with the planning.
You can decorate the location a dominating color to announce the gender of the baby or you can ask the guests to wear uniform colors. You can make it more interesting by having a role-playing theme. This means you can ask guests to wear or act according to the theme.
You have to first consider what the mom-to-be thinks will be fun. As in, if she likes detective movies, you can ask the guests to wear detective costumes and decorate the location to have the same "mystery" atmosphere she likes. Also, you can make a program that seems like you're all solving a mystery. That way you will all be having fun. If you keep her interest in mind, you'll surely think of a great theme for the baby shower.
Baby Shower Menu Planning
The menu is an important aspect of the baby shower. But you really don't need to beat yourself thinking of the "awesome menu" you should get together. Although there are lots of things to consider, it'll be fairly easy if you considered two main things. Time of the baby shower and the number of guests.
Number of People.
Ideally, you would have included RSVP date at least a two weeks prior to the event. This is so that you can finalize the amount of food that should be enough for everybody. The time of the baby shower will then help you decide what kind of food you want to serve.
Time of the Baby Shower.
You need to set whether it'll be a baby shower with sit-down meals or be a mingle and finger-food one. Many prefer serving light and healthy snacks, fruits and finger foods. This is because the aim of the celebration for some is to share experiences with the mom-to-be. However, you need to remember that if you go with light snacks and finger foods, the time should be between lunch and dinner.
The general rule is prepare a menu that will be enough for everybody. You might also want to skip on alcohol unless mommy-to-be is okay with it. Don't forget to consider the amount of time and room available for the shower, as well as any special dietary needs of the mommy-to-be and her guests.

Where to Host the Baby Shower
Baby showers are usually held at the host's home. However if you opt for somewhere else, make sure it is easy to get to and can accommodate the guests well. Baby shower venues could be a local park, restaurant, reception hall, or any place where everyone can enjoy the party. Have an idea of how many people you expect before arranging any final details.
When to Host the Baby Shower
This could be before or after the baby is born. Check with the mom to be. However, baby showers are normally held 6 weeks before the expected delivery date. The most important is you have plenty of time for planning. Showers can be held on either weekends or during the week. Just try to make the time and day convenient for everyone including any out-of-town guests. As for the time, consider the needs of people who must travel to attend. Don't forget mom-to-be's schedule.
The Invitations
This can range from a casual phone call to the most formal printed baby shower invitations. Sending an invitation via phone, email, Facebook or any other social network method will save you money. However, there are few benefits in sending it by mail. It will set the tone for the event and it can also be a great keepsake for the mom-to-be. Think about tying the design and the invitation wording to the theme you have chosen for the baby shower party.
Essential Details to be included in Invitation:
Name of the Mommy-to-be
Date and Time
Location
RSVP date and contact information of who to RSVP
Gift Registry
Any other information such as Diaper Raffle if you are including it in your invite
The invitations must include the important details. Like the location, date, time, RSVP (especially RSVP by date), your contact details and theme. You can add personal messages to make it more friendly. Tidbits for what you suggest the mom-to-be would want for a gift will also be helpful for the guest. That is, you'd be volunteering the information without making it seem like they need to have that gift in order to attend the party.
The Baby Shower Games



Games will make the party fun. There are plenty of silly, fun and ice breaker type of baby shower games. Talk to mommy-to-be and give her few options on what games to play. She would be the best on to decide on what she thinks would be most appropriate. After all, she knows them the best!
DOWNLOAD FREE BABY SHOWER GAME TEMPLATES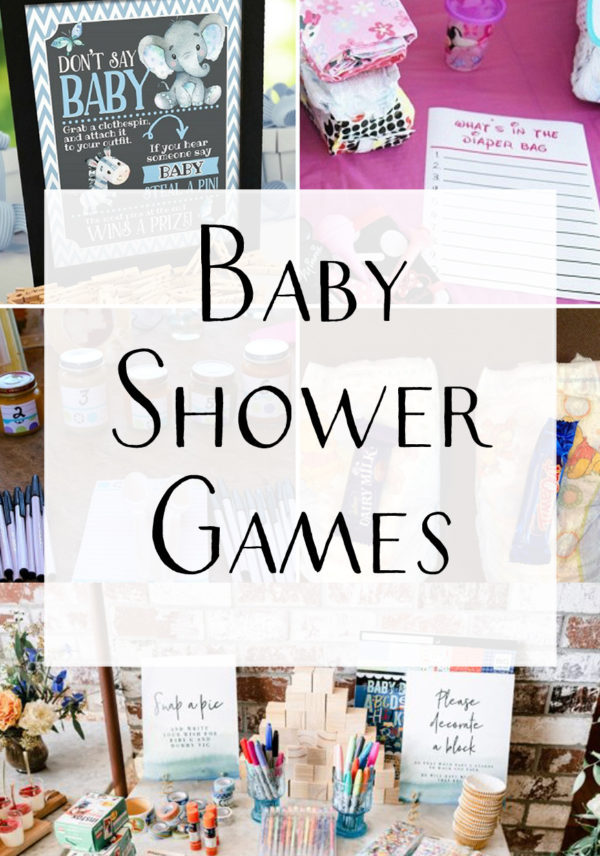 How many Games to Play?
It is recommended to prepare between 2 to 5 games. Putting in some fun in the program will lighten everybody's mood and make the sharing more open. More to the point, it will create nice memories for the mom-to-be. There are a number of traditional baby shower games like Pin The Sperm on the Egg, Guess Mom's Tummy Size, Then and Now, Etc.
You should, however, be careful not to incorporate very physical games as there is at least one pregnant woman involved. Fun prizes will also be great souvenirs for the guests.
Now, those are the basic things you should remember to achieve that perfect baby shower. There might be other details (like gifts, cakes, music, presentations) that you want to add. The list can be expanded according to your plans. As long as you think it would be fun for the mom-to-be, you can extend your effort. You were thoughtful enough to hold a baby shower for her, why not just go all out? With these guidelines and your thoughtfulness, it will surely be a fun, fun, fun baby shower
Special Prizes
Remember you'll need to give Baby shower party favors or any other special prizes for the winners of the games. Of course, favors can also be given to those who did not win when the event is finished to say a big thank you for attending. Remember to keep to what that you can afford. Don't forget that it could be as simple as your baked cookies!
Now you're ready for a successful Baby Shower party!