Can a Mom-To-Be Throw Her own Baby Shower?
Traditionally, friends of a mom-to-be throw her a baby shower, sometimes as a surprise baby shower, sometimes with her knowledge. That is the way it has always been. The friends show their support by throwing a baby shower and giving her gifts that she will need for the baby and advice that they think will come in handy once the baby comes. They plan all kinds of decorations, a cake, and even baby shower games. Usually that is how it is done but now we have a question to answer. Can the soon to be mom plan her own shower?
Why not? A pregnant woman should get to choose to plan her own shower if that is what she wants to do. Some women don't like the baby shower games or like specific foods or know what gifts they will need. Some women would prefer to be in control of the celebration of her pregnancy and there is nothing wrong with that at all.
Planning your own Baby Shower
If you are one of these women who wants to plan your own shower, the first thing you want to do is tell your friends that you plan to throw your own shower right after telling them that you are pregnant so that they don't waste any effort on planning. You will also want to make a list of things that you know you need, a registry really, and have it stated on the invitation clearly.
Co-host Baby Shower
Another option, considering that you are pregnant after all, is to make a list of everything you want at the shower and ask your friends or relatives, family to volunteer for tasks. This way you are not the one carrying the cake or going all over for decorations and food. You get to have everything that you want without having to do all of the work. Make sure that baby shower invitations are sent out in a timely manner when you have picked a date so everyone can clear their schedules. You can have it catered by your favorite place or ask that everyone bring a dish.
With you picking everything out you can make it your perfect baby shower. After all it is about you. When it comes to the cake you can either pick it out yourself or have a friend surprise you. You can tell them what kind of cake you want and what filling and frosting but be surprised when you see the shape or what is on it because some are pretty elaborate.
Who is invited to a Baby Shower?
As mentioned previously, traditionally, baby shower was an all female event, but nowadays, some women prefer to invite their partners as well, and it is the best way for the dad-to-be to feel more involved.
Here is the list of guest list to consider:
friends
families
relatives
co-workers
partners
children
neighbor
Make sure that it is clearly stated on the invitations whether the event will be an all female party, or if men, kids and babies can come.
Inviting Men to Baby Showers
For as far back as anyone can remember, the rule for a baby shower have been ladies only. Perhaps men didn't consider it a manly thing to do, going to an event where ladies all talk about baby birth, delivery stories and all of that feminine stuff and maybe because women thought that if she is going to have to give birth, she deserves something for the trouble and a little fun before she is up all night to breast feed.
Things are different now. We have breast pumps and formula so that both parents can take turns getting up every four hours. Nowadays most parents share responsibilities, it is no longer a time when every women spends all her time trying to get pregnant and cooking meals, doing all of the chores and waiting for her husband to bring home the bacon. Women earn just as much or more than their husbands, chores are divided and couples are equals. Baby showers can be enjoyed by men with so many fun activities and delicious food.
Planning a Coed Baby Shower
Ultimately, the decision is up to the honoree.  Planning a coed baby shower is very common now especially if she wants the dad and husband there to celebrate, and the more people you invite the more gifts you will get, so keep that in mind! Just make sure that if you are going to invite everyone, men and women, you may want to avoid making it a totally girly experience. They will feel more comfortable if it is like any regular parties and less like a traditional baby shower. You DO want everyone to have fun and acknowledge that soon you will have a new addition to the family.
Daddy Shower
Another idea is that if you do want to keep it traditional but feel that the guys deserve to celebrate too, have two parties. There is such thing as Daddy Shower in this modern world! One can be an all-out mommy and girlfriends only traditional baby shower with all your friends and both grandmothers to be telling their birth stories and saying all kinds of things that would make men uncomfortable.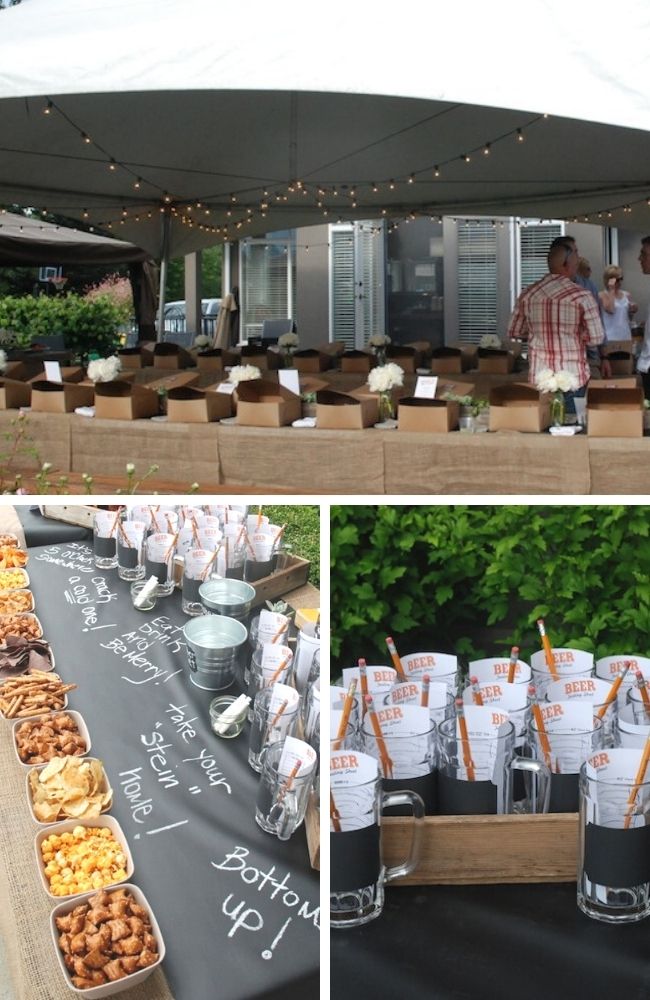 The other party can either be in another part of the house or at a restaurant that allows party venues. The daddy to be can invite all of his friends and both of your fathers and have a guy party where they have some drinks, talk about the changes pregnancy has brought forth and all of the changes a baby will bring. His friends who have kids can share their stories too.
Time has changed, yet some people believe that there are certain things that should stay the same. Whichever kind of baby celebration you choose will be great, and everyone else can have their opinion of what it should be, but this is up to you and the mommy-to-be, you should be the ones calling the shots when it comes to how that is celebrated no matter what other people think of your choice.
When & How to Give Out Baby Shower Favors?
Baby showers favors are generally a do it yourself gifts, at least half of the process, created by the host of the baby shower and given out to guests as a thank you for attending.Of course, if you don't have the time to make it at all, purchasing favors is no problem at all!
Usually these favors are meant to be a surprise but the gesture is so popular that the moment and the way of giving baby shower favor became more surprising than the favor itself. It depends on what you visualize as a creative gift and how you manage to make a memorable moment out of it.
At the beginning of the baby shower
A good moment to surprise you guests with a baby shower favor it's right at the beginning of the party as a welcome gift. You can give a welcome drink in a personalized glass which of course they can keep as a memory. You could even place a baby tag with the name if it's already known or you can write simply "it's a boy/girl" or date of shower if parents still don't know baby's gender. You can even make it more personal by having a cute plastic pacifier swimming in the glass. What a fun way of starting the party.
Another warm welcome that would surprise your guests is to create personalized baby shower cones and hand them out as the guests enter. Write their names on each one of them and you'll certainly be laughing at the table
In the middle of the baby shower
Games
The best moment of giving baby shower favors is right in the middle of the party. Think about fun baby shower activities and games through which guests can earn their baby shower favors.
You can craft for winners a beauty pack of home made soaps, body cream or shower creams, whereas for a consolation prize you can pick some scented candles.
Guest Table
When sitting at the table for eating, place some fortune cookies in the salad bowl for example. Guests will be even more surprised if you personalize the notes but then you will have to place the fortune cookie on each plate and carefully guide guests to their seat. Think about each guest and what defines his/her personality and compose a funny sentence for a special treatment.
When the cake comes
Entertain a double surprise and give your baby shower favors after the cake is served. You will surprise parents to be with a marvelous cake and guests will also feel included when receiving a personalized gift. You can match your favors with the theme of cake so if it's an elephant themed cake, you could prepare some nicely packed elephant topped cupcakes or make some cookies wrapped in cellophane bags with a personazlied elephant themed stickers.
At the end of the baby shower
A little tease doesn't hurt anyone so keep your guests on fire and handle their favors only before leaving the party. What you choose to give them is your decision. You can prepare some delicious cupcakes, crafted napkin or cloth diapers filled with candies or any other containers that you can personalize. Whatever baby shower favor you choose will fill your guests with joy and gratitude. You can choose anything you want with only one condition, craft them yourself it's more personal and inspiring!
Food to Serve at Baby Shower
There's no special recipe for a baby shower food menu. It usually depends on few factors such as the audience and who is going to participate. Are only females invited? Or is it a co-ed baby shower, where males and childrens are also invited? Will there be many old relatives?
Another aspect to consider is when the baby shower is taking place. Is it a warm afternoon, a lovely sunset or a light dinner? If the event is going to be held before lunch, you might want to go for baby shower brunch, or an early afternoon event may only require you to prepare light finger foods, or a simple tea party style food, compared to a full set of meals if the event was held during meal times.
Drinks to Serve at Baby Shower
The common type of drinks that you will find in a baby shower party are sodas such as lemonade, coffee, iced tea and water. If you prefer to have those four drinks only, then you are set. There is nothing wrong with keeping the event easy and simple.
Aside from those four drinks, you can serve several choices of drinks to make everyone happy. There are things that you need to remember, you need to serve lots of ice, sliced lemons, machine to keep the coffee warm and cream and sugar for the iced tea and coffee.
Preparing the Drinks for the Baby Shower Party
Dressing up the drinks is easy, just add some garnishments. If you prefer to have water bottles, you can personalize it by adding some cute baby shower wrappers. To make the pitcher look attractive you can dress up the tables and even the pitchers using fancy cups or straws. Since wine is considered as a celebratory beverage, serving it at a baby shower is acceptable. Read more about it below.
Is Alcohol Allowed at Baby Shower?
 The answer is yes, but you should get an okay first from mom-to-be as she won't be able to drink at all, or least only at a minimal amount. It also depends on the host of the event as they can be costly.
Serving Alcohol at Baby Shower Etiquettes
Having a little alcohol at a baby shower party is not bad at all, however if you are inviting guests to have a drink, you need to be very careful in serving it. Keep in mind that the event is for mom-to-be so therefore you need to keep the drinks to a minimum. You could possibly think about serving an attractive baby shower fruit punch with fruits mom-to-be likes. There are easy pink or blue punch recipes around.
For others, a party is not the same without a welcome glass of wine to start the event. This will also add some spice to the baby shower antics. This could be possible but too many drinks might ruin the event. You can serve wine to toast for the coming of the new member of the family, with a bottle of champagne as a reserve.
Baby Shower Etiquettes for Second Child
Traditional vs Modern
Traditionally, baby showers were held only for the first born child. Nowadays more and more people are having baby shower for their second child. 
The second baby shower is just as important as the first born's baby shower because all the children should be treated the same. Also, clothes and other things used by the first baby can be given to other friends and families as hand-me-downs. A second baby is a great way to acquire other things that are needed for both babies as well.
Unique Ideas for a Second Baby Shower
Whether trying to make your baby shower party fresh or unique with plenty of activities, there are so many new ideas out there. For example, you can have a craft party and have everyone make the baby a homemade gift. Once your baby grows up, he or she will realizes how much love he or she has from all of these crafts that friends and family have made them.
What is Baby Sprinkle?
If you want to plan a less scaled down baby shower for the second baby, you can have a baby sprinkle which is just like a baby shower but less elaborate and therefore making it perfect for second (or three child). The gifts are typically diapers, wipes and some clothes. Baby Sprinkle is a theme in itself using lots of sprinkle and confetti decorations.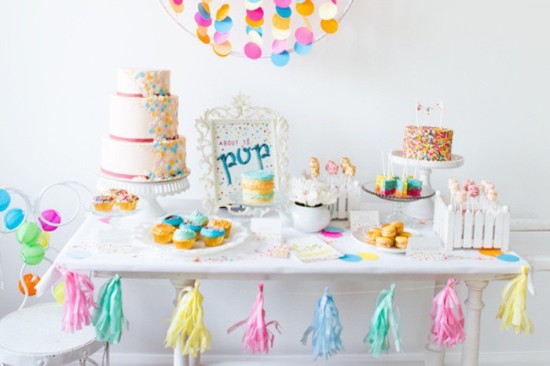 Brother or Sister-to-be Shower?
Since this is for a second child, you can have their big brother or big sister around for the baby shower. Even have it called, brother-to-be or sister-to-be shower. You'll want them to adjust having a new baby around, and the baby shower is the perfect place for them to be. They can be an active part of the baby shower and can be the first outing. Also, so the first born doesn't feel left out, you can have your guests give gifts to them as well. It's a great way to celebrate the child you have now and the child you will have in the future.
Open House Baby Shower
After all the stress from the first baby, a great way to throw a baby shower is an open house baby shower. This removes the problems of forgetting to invite people and removes the stress so that the mom-to-be and all the guests can have fun and come and go as they please.
Should Gifts be Opened at a Baby Shower?
The question of whether or not to open gifts at the baby shower does not, in my opinion, have a right or wrong answer. But to answer the question, yes they should be opened.
The whole point of throwing a baby shower for the mom-to-be is help her celebrate the upcoming birth of her child, as well as to provide her with some of the baby supplies she will need when her precious bundle is taken home from the hospital. The only exception is when money is given directly to mom-to-be. Although opening gift cards are okay, they should not be passed around nor the amount be disclosed.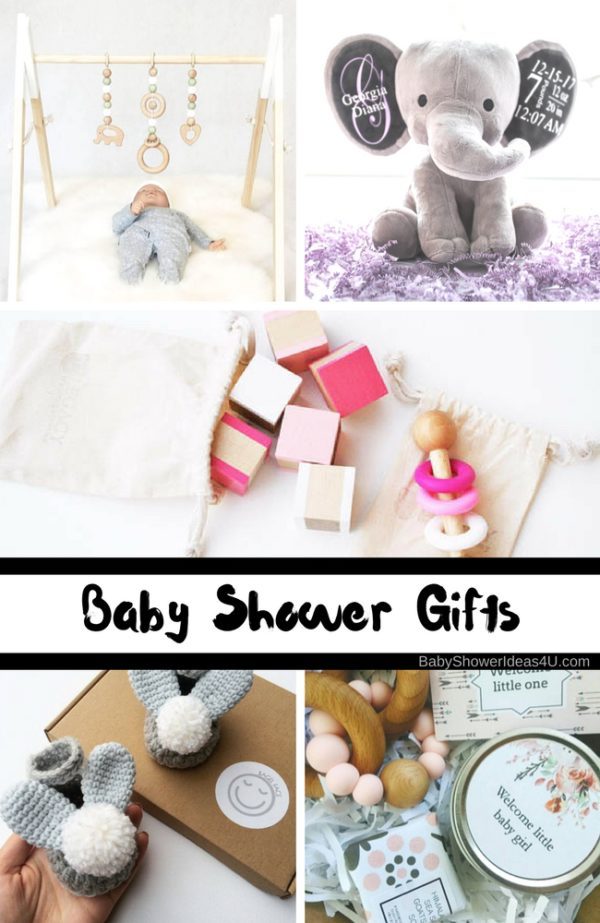 I honestly cannot imagine having a baby shower without the opening of gifts unless it is a specialized shower where guest bring only certain items, like diapers and wipes. And if the mom-to-be seems extremely tired, then, by all means, omit the gift giving, for her health is more important that watching gifts being opened.
Most people love to watch the gifts being opened and especially love to watch the expression expectant mom's face when their gift is being opened.  I also love finding out gifts that other people has given. It gives me an idea for the next shower I attend and I sometimes find out about an amazing baby item that I never knew existed!
There are so many opinions out there, but what should really matter is the question of what the mom-to-be prefers.