Featuring my favorite ETSY products on this page: Please note, I do not sell these products, please see below for a direct link of the Etsy seller name & link to the product!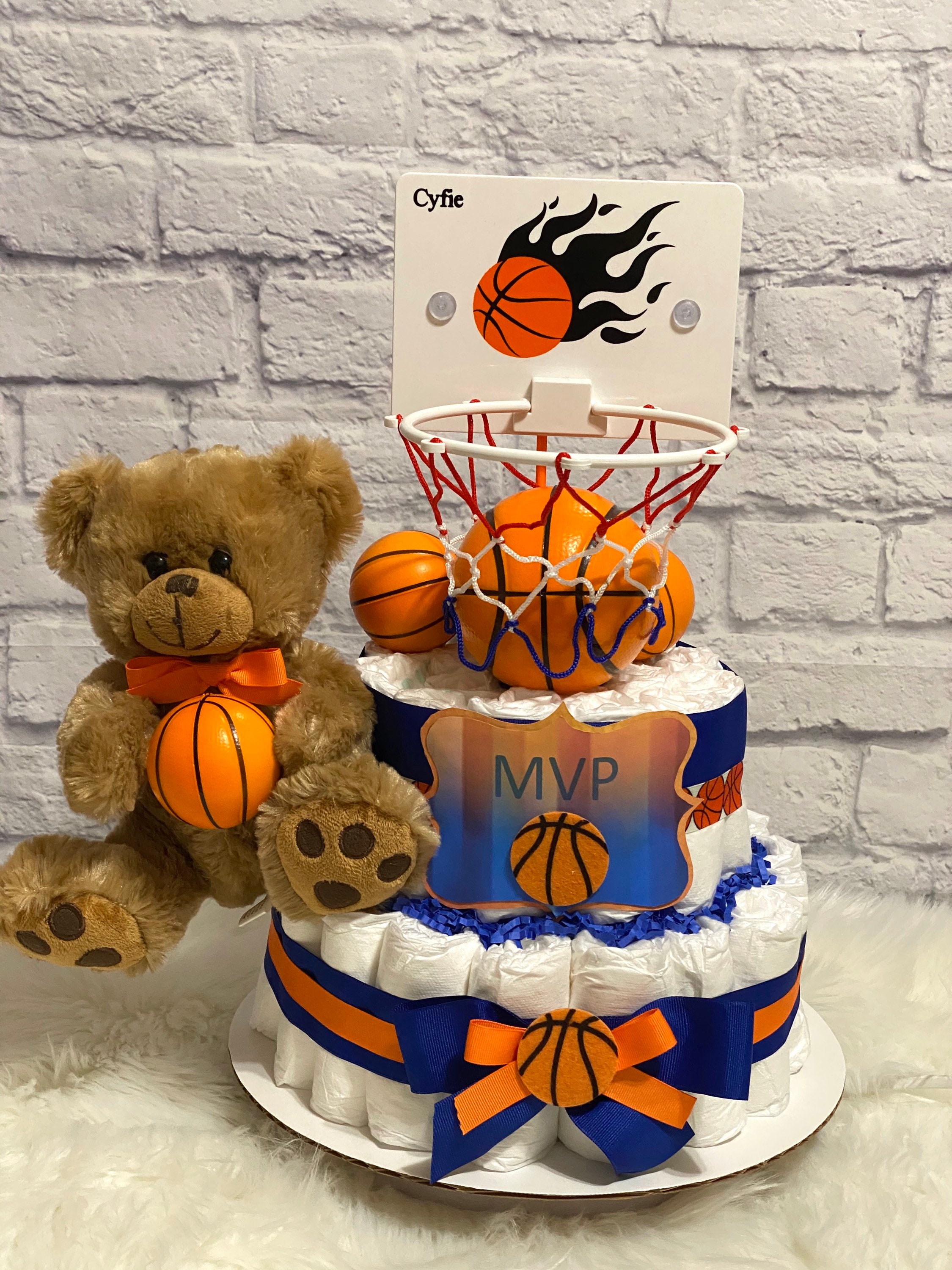 MVP Basketball Diaper Cake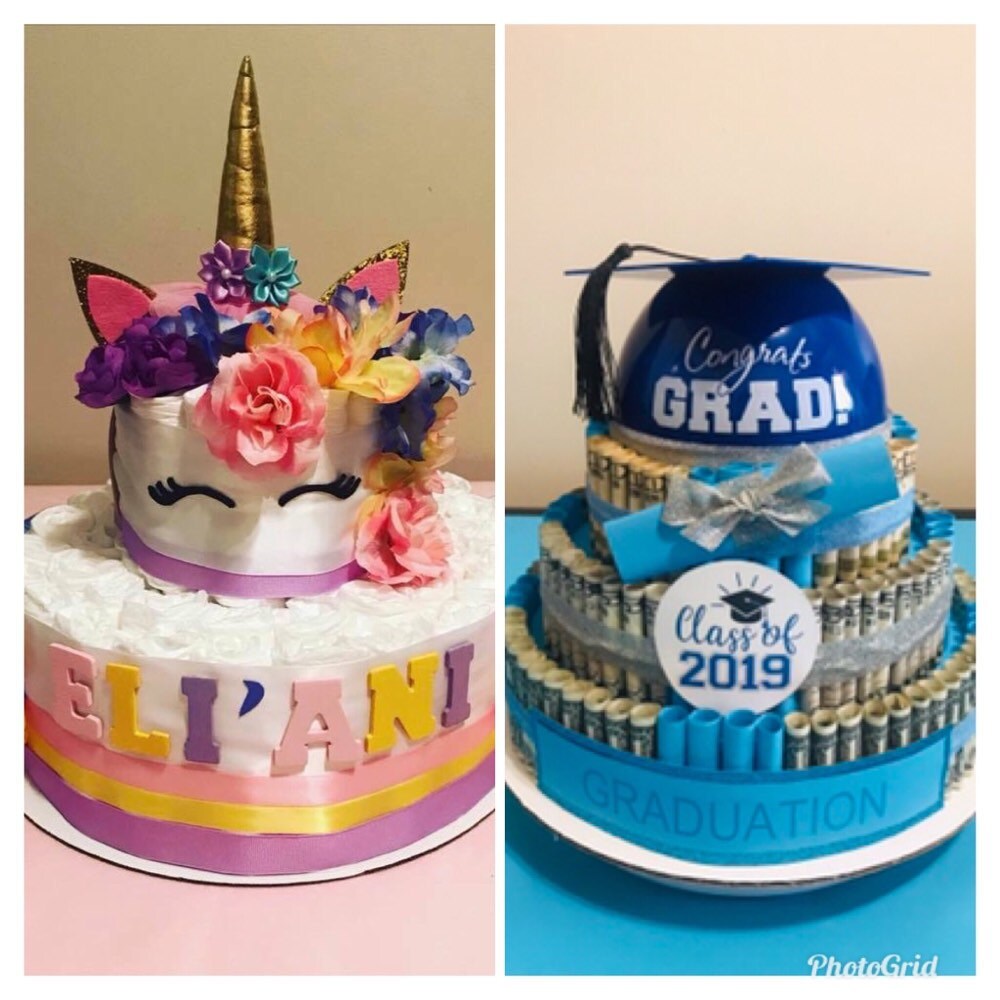 By: DiaperCakeGenieGifts
This diaper cake is perfect for a basketball theme or just a special gift for baby. It comes with about 50 size 1 diapers, a teddybear, a mini basket ball court with squishy basketballs. The mini basketball court has suction cups on the back and can be used on the bathtub wall for playtime.