What a wondrous atmosphere this Dream Baby Shower dessert feature showcased! Created in part by Vivian from Envy Anvi as well as Emmny and Liana from Beyond Dessert, this beautiful set-up made a sweet introduction to a celebration that any mom-to-be could be proud of.
The entire shower centered around a gorgeous canopy that was to be use in baby's nursery and it was perfect.  With a sheer white fabric spreading downward from a lovely blue top, this canopy was sweetly arranged to draw the eye. It was even scattered with adorable little clouds, adding to the cutesy quality of the party.
Directly to each side of the canopy, arrangements of balloons were hung at varying levels to add dimension to the backdrop.  With white and blue and white polka varieties, these balloons were unique and fun.
The treats were spaced effectively, ensuring easy access to everything. With a variety of heights, each treat drew in attention individually as well as an entire ensemble. Fantastic cookies were shaped into sheep and pacifiers and placed in the back on sticks, giving them a neat look that was sure to impress. The pacifiers were actually draped on an adorable white tree.
Rocky road brownies were prepared in baby food jars, giving an fantastic treat that joined in on the themed fun in a fresh format. Chiffon cakes were placed on a cute tiered tray, letting them stand out in splendor. There were even delicious looking cake pops to try out.
The arrangement of food was precisely placed on a white cloth, making the variety of blues and reds pop beautifully. Each treat was labeled with a cute little personalized tag that added to the theme. There were even other little decorative touches that filled the table like framed artwork that emphasized the celebration easily.
Credits –
Vivian : Envy Anvi | www.envyanvi.com
Emmy and Liana : Beyond Dessert
Printables : Envy anvi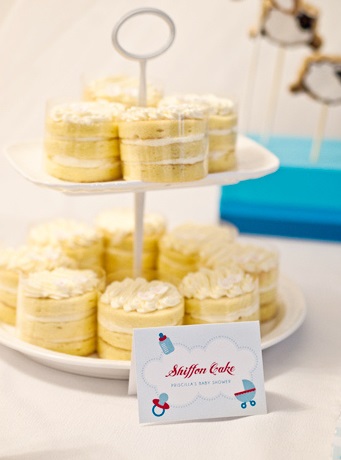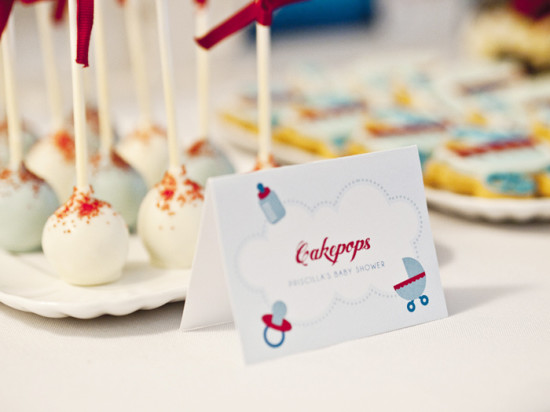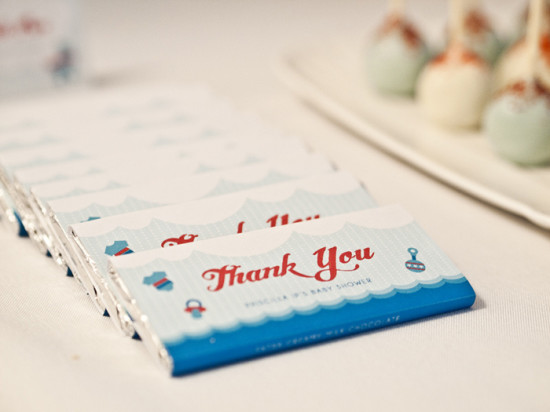 MORE INSPIRATIONS: