Yellow vintage baby shower by Anna of Mama Bear's Kitchen. Thanks Anna for letting me share this with my readers.
There are so many new and fun ways to decorate for a baby shower but I really love this yellow theme. There are so many fun ways to present these yellow items but there are definitely some bright lights in the pack. Baby Watson is definitely a special yellow fellow. The cupcakes with the yellow duck toppers are so adorable, also the yellow theme yellow lemon meringue. I love the whole vintage theme because it is very hone like and warm. The suitcase of gifts is a very sweet touch. I also really like the thought of having an outdoor baby shower.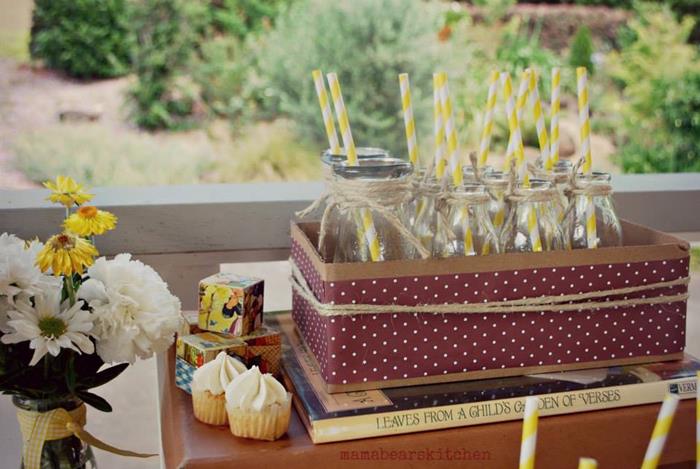 The yellow straws in a milk bottle jar are a nice theme to the vintage flow. The whole scene reminds you of Grandmas on the farm but a bit classier with all the fancy treats. The yellow chocolate jewels are a surprise that I bet the craving new mom was delighted to see. I hate to choose side but my favorite is the chocolate cake with the yellow marbling of a yellow duckling inside, topped with buttercream frosting. This is a really nice way to spend the afternoon. The back splash of trees on a white porch is a nice touch as well.
The whole design for the shower is comforting and very creative in the design. If you pay attention to the details the yellow jelly beans in a jar will not go unnoticed. I think the whole affair deserves a big hug. The meringues in a clear container lets you know that this is a special ordeal for a special person. Baby Watson you are surrounded by goodness!
Menu for this yellow vintage baby shower included the following:
lemon meringue cupcakes
yellow macarons
tarragon chicken tea sandwiches
walnut ricotta rolls
veggie sticks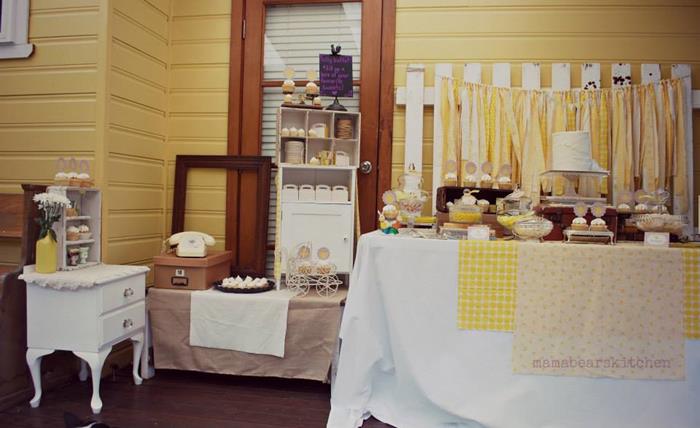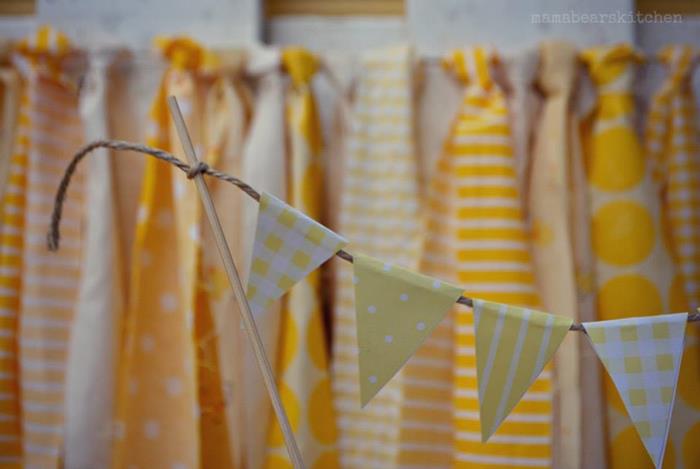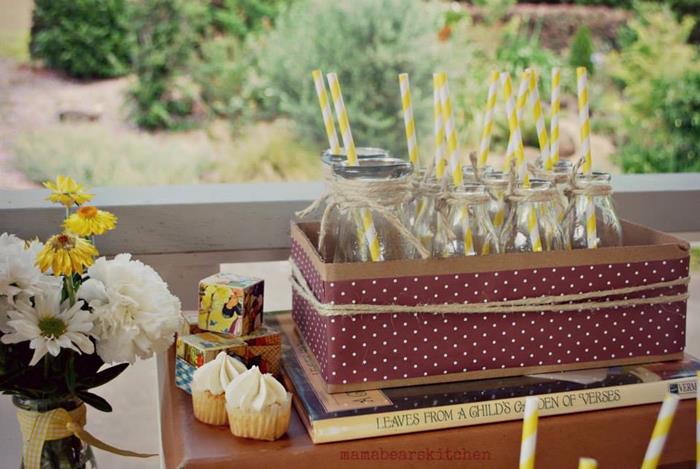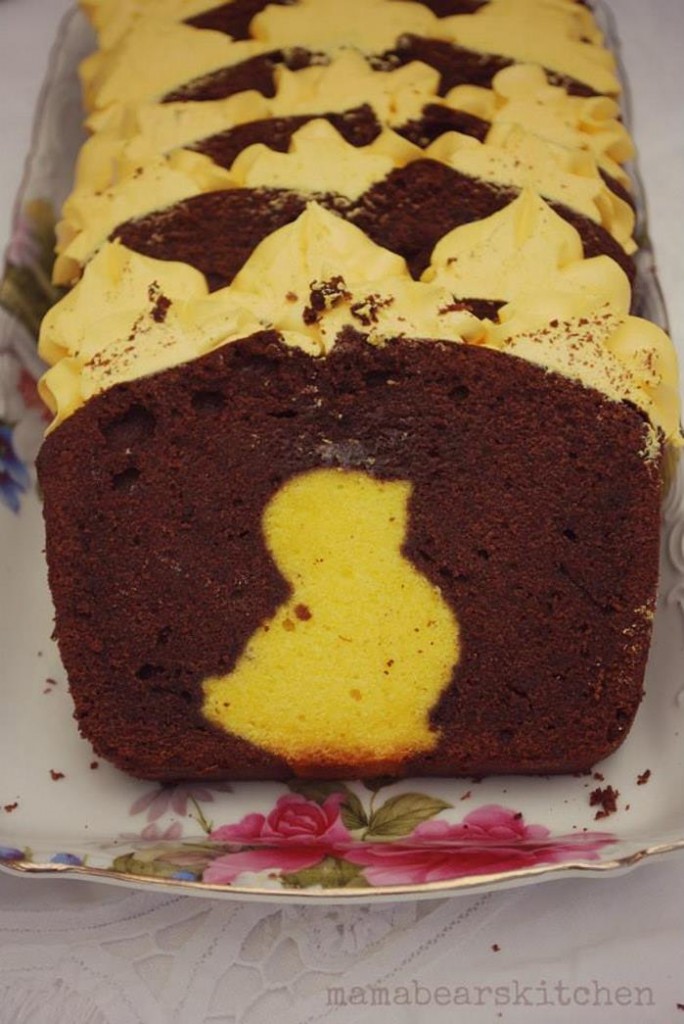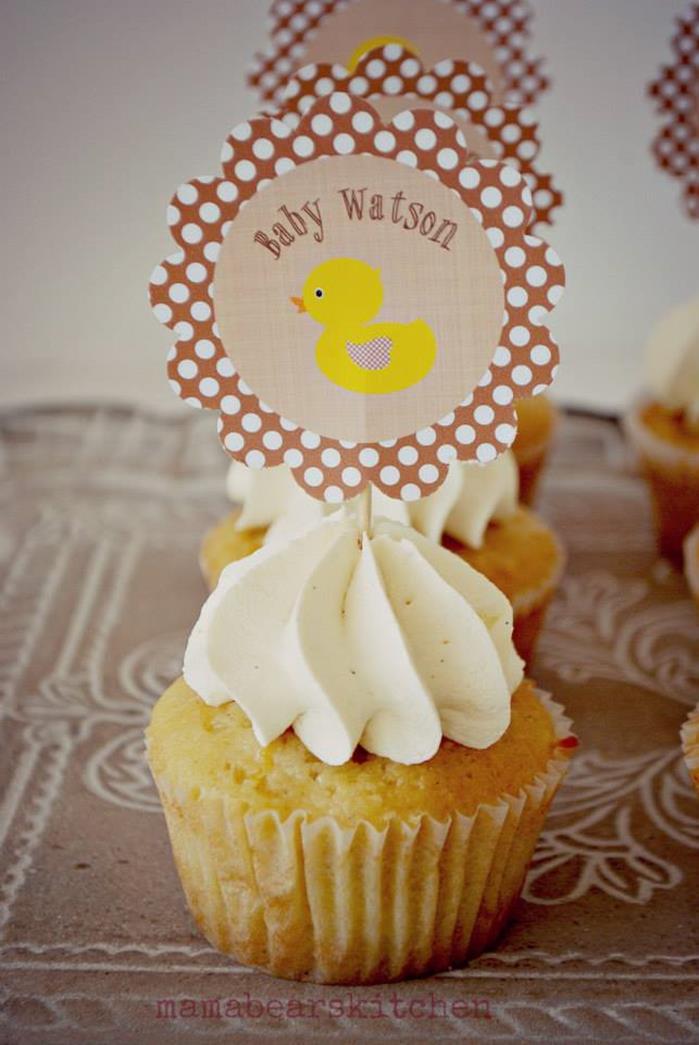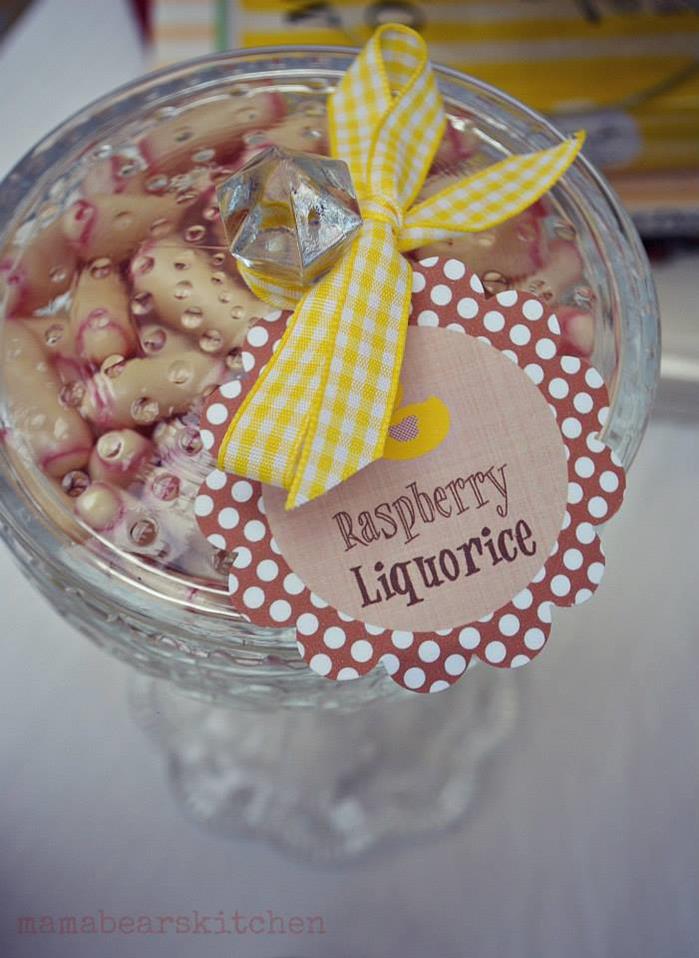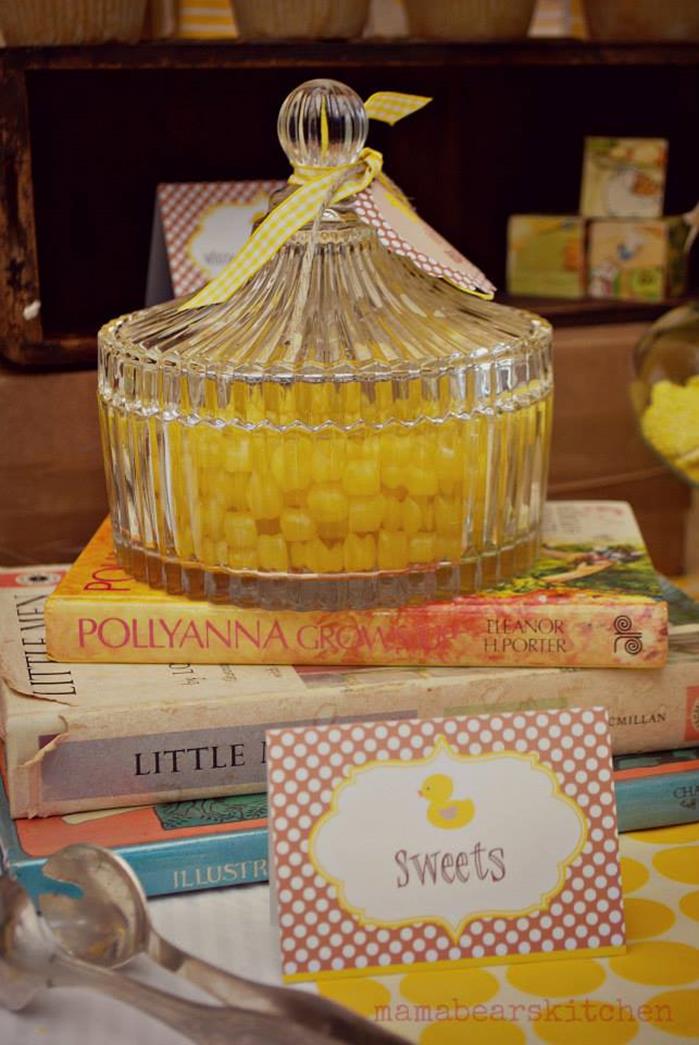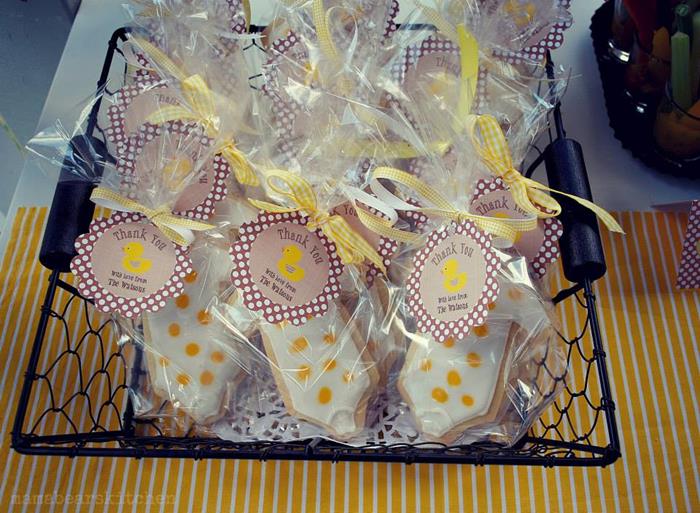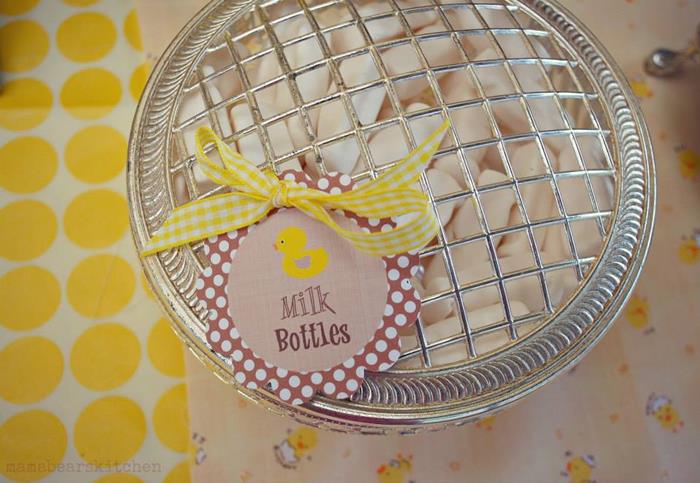 More Inspirations: Pink Rubber Ducky Baby Shower | Quack Quack Quack!