A Beautiful Fairy Floss Pastel Baby Shower by Sarah of Sugar Coated Mama. This is a very cute design. It looks like a little window for a candy store. The yellow and white dessert table canopy really makes every pastel color pop. The pastel colored cotton candy in the glass cookie jars are really a fun and nice way to present a candy item as well as decorate. The pastel colored rock candy swizzle stick pops are so fun. They almost look like honey wands. I absolutely adore the tulle pom poms hanging off the canopy and adorable mini tulle toppers on sweets.
The treats are a really very cute and creative. Pastel fairy floss in apothecary jars are so pretty!  The little baby carriage frosted cookie on top of the purple pastel cupcake is also a very lovely touch. The colors and the theme are really pronounced. Sweet Baby Sam's fondant covered baby cake is such a nice touch. I think the pastel colored chocolate covered Oreos are the best because they really are inventive and dramatically designed. The intricate details on each cookie wont go unnoticed because of the label and the simple tray where they are displayed.
The baby stroller centerpiece draws attention to the cookies perfectly. The baby Sam cookie surrounded by multi colored pastel macaroons is a nice touch. The most mouth-watering item is the White Chocolate Road Candy surrounded by baby flower frosted pastel yellow mini cupcakes. I think the most original and fun item is the Strawberry mousse. The tint jugs of Strawberry mouse topped with raspberries and pastel colored cream is a very nice way to show sophistication in the menu as well as the design items. I also think that the Chocolate Coated Peanut Butter Balls were a really elegant way to showcase the table. They looked like little pearls and they were surprisingly arranged.
Menu included:
Mini cheesecake
chocolate covered oreos
baby carriage sugar cookies
coconut truffle balls
macarons
rocky road
peanut butter balls
strawberry mousse
mini nougat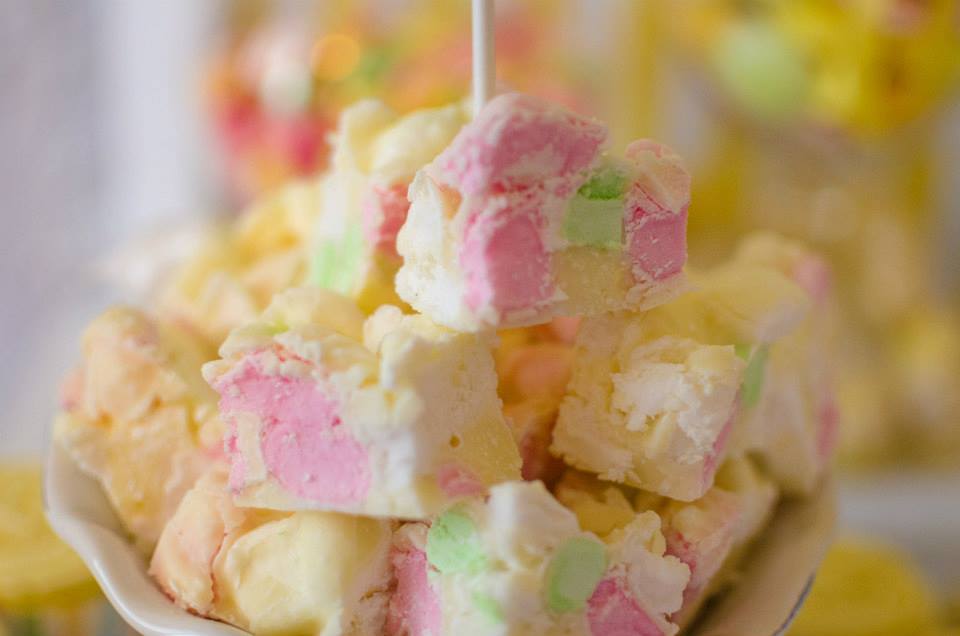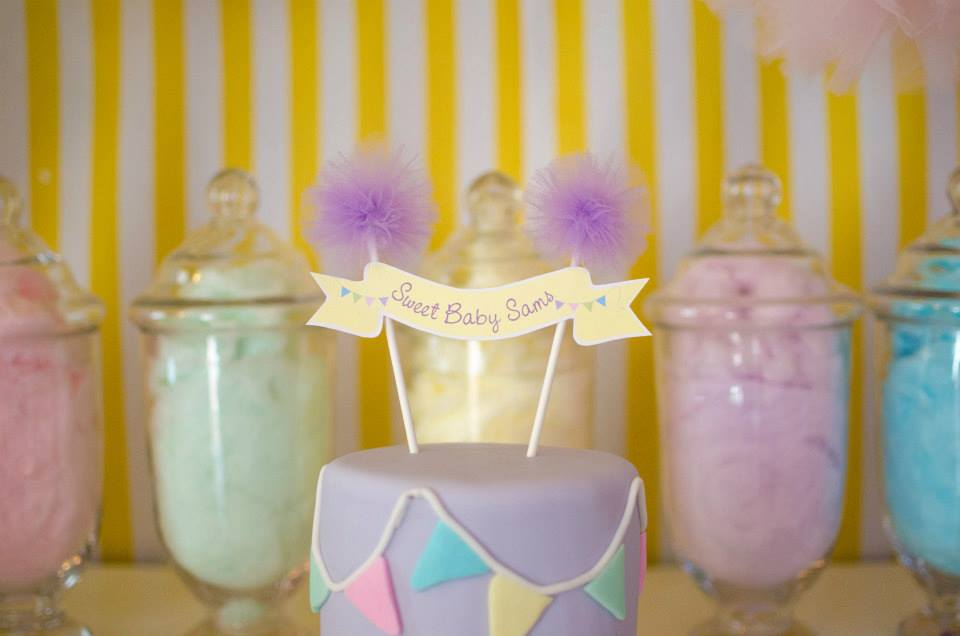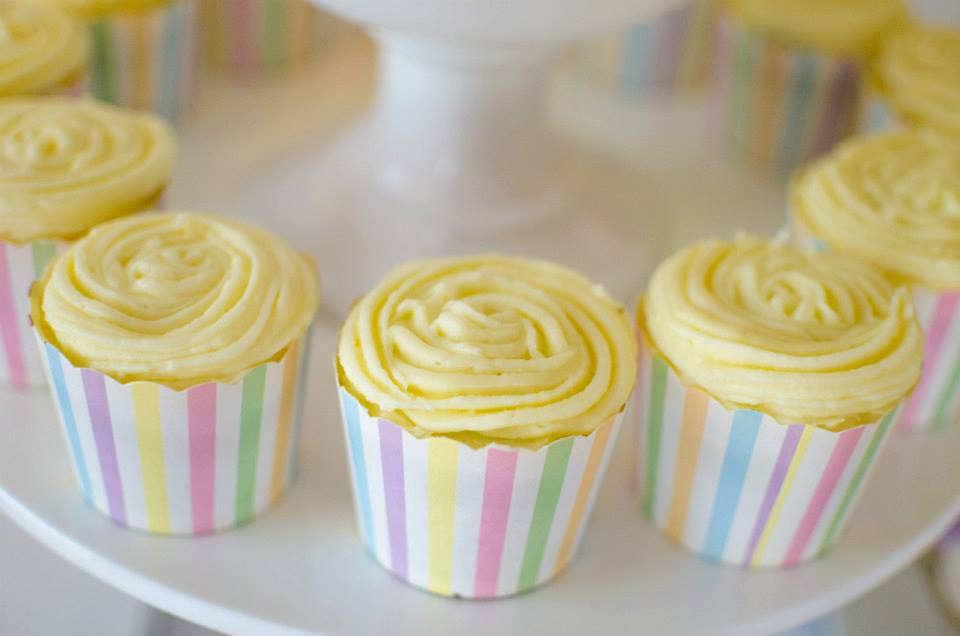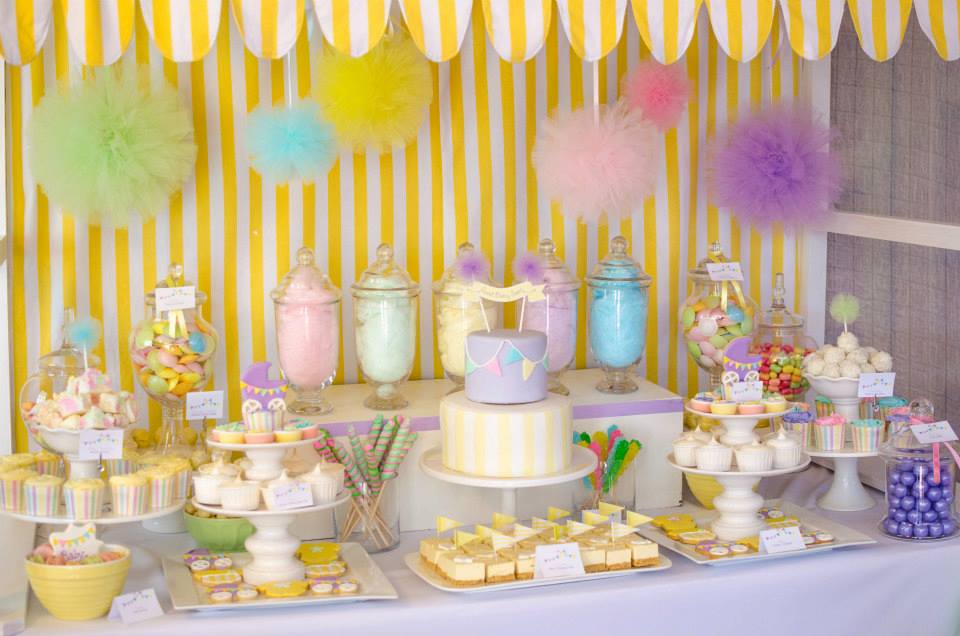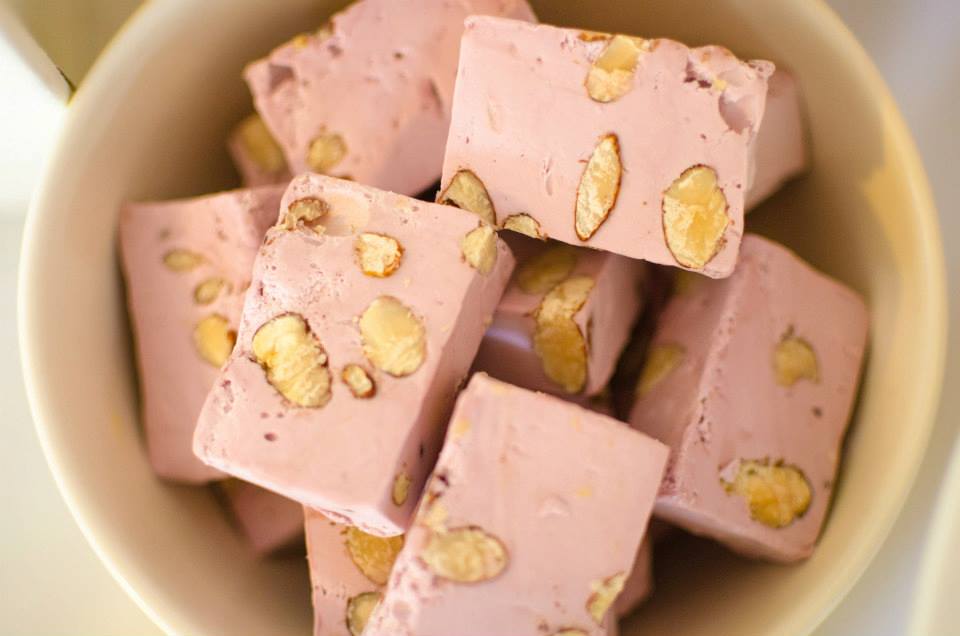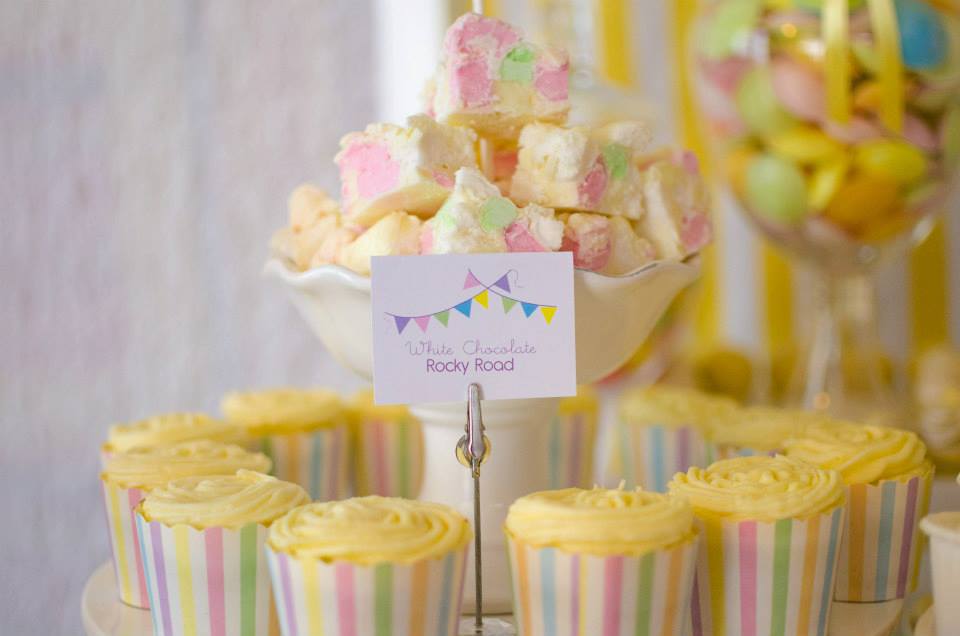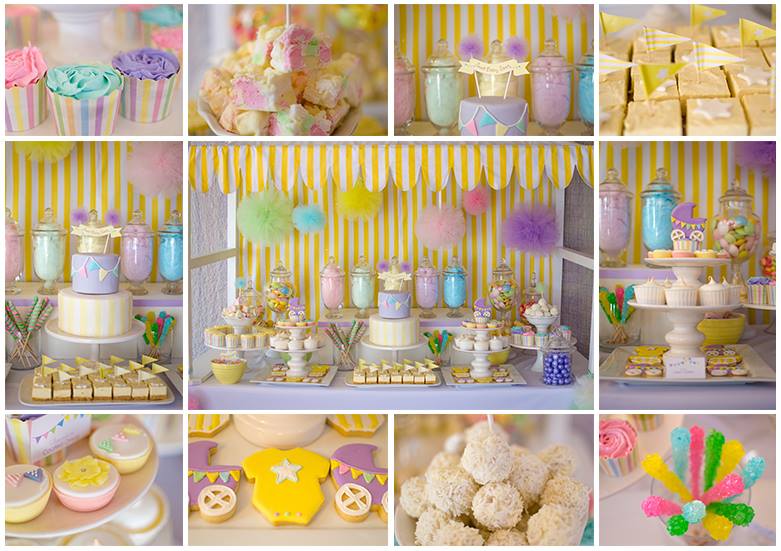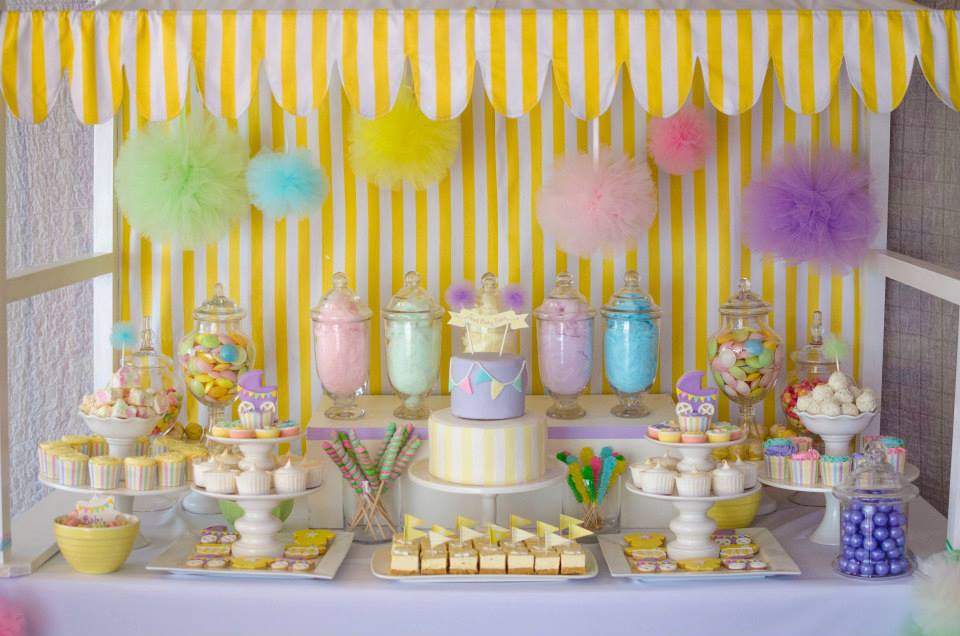 Credits:
Styling by  Sugar Coated Mama
Photography by Jordan Kowalski Photography
Cake, cupcakes, mini lemon meringue pies and strawberry Mousses by Jodie, Get Frosted
Baby Carriage & Romper Sugar cookies by Tui at Mad Midnite Baker
Chocolate coated oreos by Margaux at My Sweeties
Mini cheesecakes, Rocky Road, Peanut Butter Balls and white chocolate truffle balls by Donna at Sugar Coated Mama
Printables and canopy by Sugar Coated Mama
Tulle Pom Poms by Pom Pom Princess
Rock Candy Chrystal Sticks, purple gum balls, white cake stand, pink striped paper straws from Little Big Company
White wooden chalkboard, pink patterned wooden spoons, white portion cups from Bon Bon Boutique
Fairy Floss and Plastic Mini Milk Bottles from The Reject Shop
Flying Saucers from Kev Baldwin Confectionery
Fruit Chews from Bibina Pty Ltd