Planned by photographer, Edyta Szyszlo, this Polar Pop-up Potluck Baby Shower brought innovation to a whole new level. With an abundance of unique ideas, this coed party was put together with precision and beauty.
When sending out the invitations for this lovely event, a sweet paper book plate was sent with them, encouraging guests to add a message with their favorite baby book to add to the baby-to-be's collection of literature. This unique idea is absolutely fantastic!
The invitations themselves were adorable with patterns and bright colors that stood out brightly. When they were opened there was a sweet 3-D element that really made them one-of-a-kind.
The venue for this Polar Pop-up Potluck was a vision of pure elegance with black and white in abundance.  There were layered poms, bringing texture and beauty to the room.  There were even poms used to decorate the outside of the beverage table, blending the style nicely throughout the area. A string of onesies was hung over a fireplace, looking adorable.  Each onesie featured a fantastic silhouette that was embroidered.
There were shelves lined with wonderful decorations, beautiful photos and books that would be part of baby's collection. The photos were all framed in white, emphasizing the elegance of this party.
Even the food was prepared to go with the theme nicely, sweet little finger sandwiches, white chocolate covered pretzels, and all kinds of delicious little munchables. The beverage glasses had cute swirly straw designs and personal tags for each of the guests to enjoy.
Each detail at this shower was personalized to cater to mom and dad-to-be, really bringing sentiment in a sophisticated way. There was even a lovely bouquet of delicate pink roses, that added to the fullness of this special party spectacularly.
Credits –
PHOTOGRAPHY : Edyta Szyszlo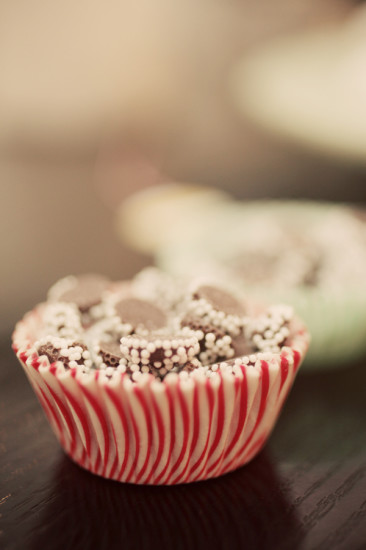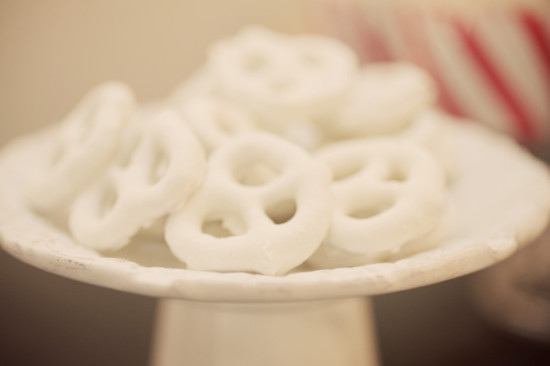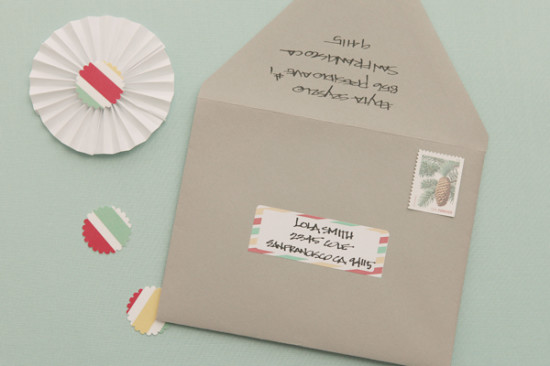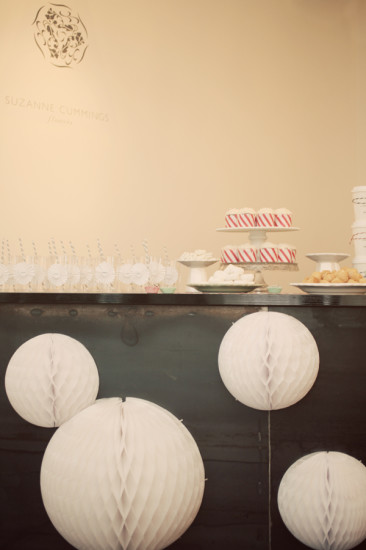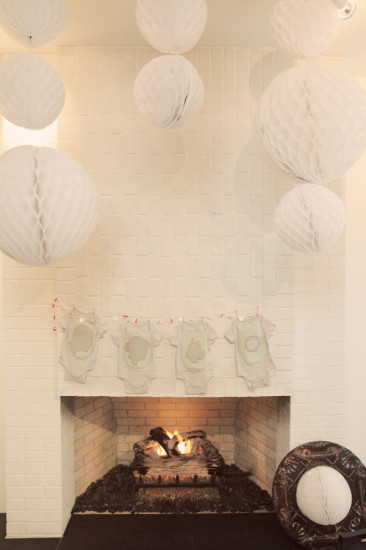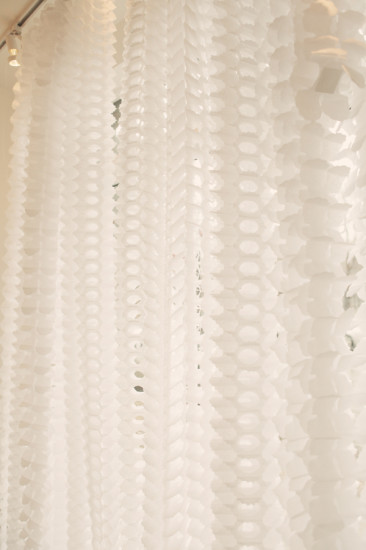 MORE INSPIRATIONS: