This Grow Wise Little Owl baby shower was put together by Mirelle Carmichael, who, as a photographer, captured each part of this event beautifully, encompassing the essence of it's rustic charm and beauty onto film.
Using Leo Carrillo Ranch for a venue, the rustic quality of this theme was everywhere, really giving a full effect for guests to enjoy. The entryway to the event had a fantastic flag banner that used different textures to broadcast the Little Owl Theme in a lovely way.  To emphasize the atmosphere of charm, there was a vintage table set underneath the banner that was covered in beautiful floral arrangements as well as holding the little gifts that were made for each of the guests to enjoy and a cute little book for everyone to leave their tidbits of wisdom for baby-to-be.
The food table was set up buffet style on a cool picnic bench that enveloped the party theme perfectly. Lined with a white cloth, the wonderful munchies were place with adorable decorations like a giant owl, that really added a neat quality to the look. There was even a menu chalkboard set up so everyone would know what foods were available. With a range of snacks from little sandwiches to pancakes, there was sure to be something to please everyone who came to this fun get-together.
On of the neatest parts of the fantastic shower was that given it's rural location, there was bound to be wildlife around, in this case a gorgeous peacock that wandered around, really enhancing the theme and adding a bit of excitement to the environment.
With such a rustic and fun theme, this Little Owl party was sure to be a hit, creating fun memories for everyone who had the privilege to attend. With all the browns and blues, the blend of color was bright and lovely.
Credits –
Photography – Mirelle Carmichael Photography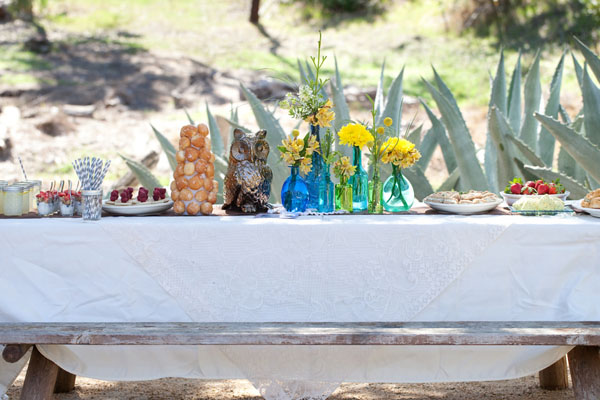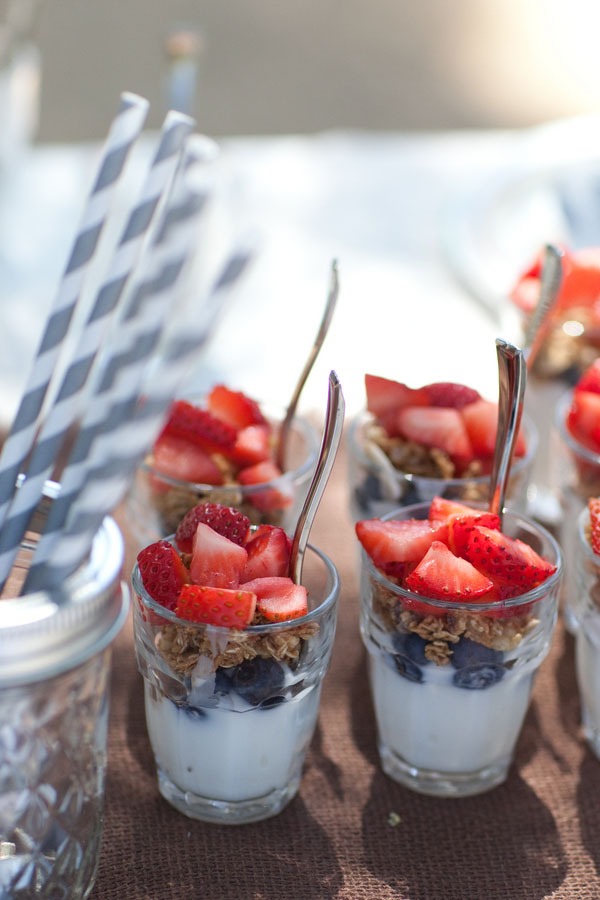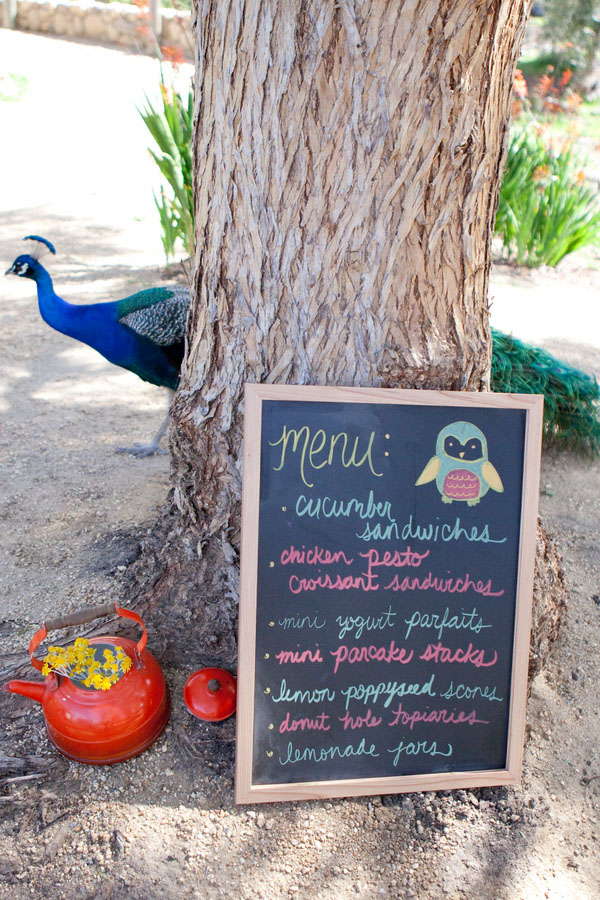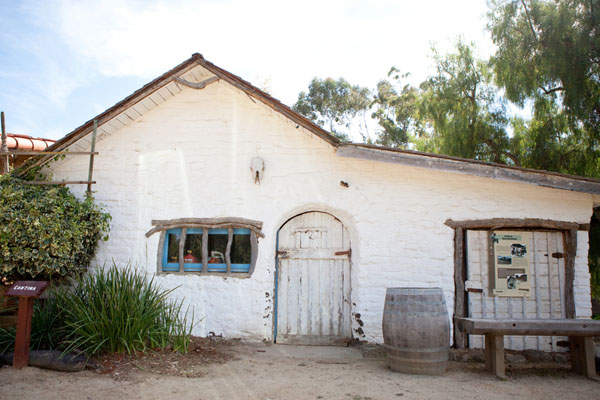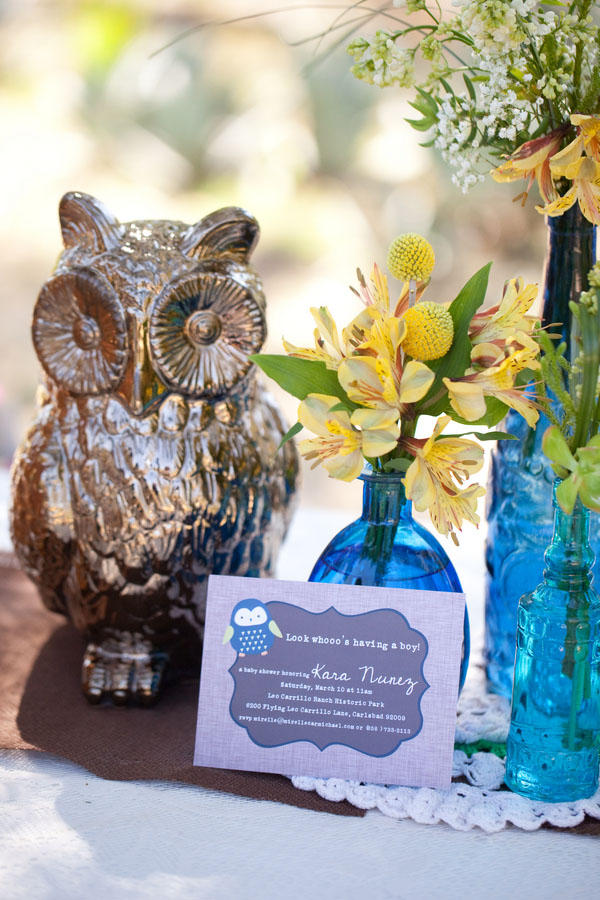 MORE INSPIRATIONS: