Elizabeth of Posh Paperie hosted, planned and designed this sweet Sock Monkey Baby Shower for her friend mom-to-be Karrie, who is also with Posh Paperie. Using the gorgeous combination of red, brown and white, this shower offered a sophisticated style that was very impressive. The invitations had understated elegance with fun fonts and adorable artwork.  They framed a copy in brown, white and red and had it displayed, adding some fun to the decorative look.
The beverages were a blast of fun with Faygo in brown (root beer) and red (redpop) flavors, there was even a bottle wrapped in Sock Monkey fashion, bringing the theme beautifully into the drinking station.
An adorable flag banner was hung in a window, letting the light really bring out the colors fantastically.  With a mash-up of patterns and colors, the banner stood out dramatically.
Even the ceiling was ready for fun, the chandelier had a mini-sock monkey dangling, and there were wonderful polka-dot red and black balloons hung about with planned precision.
The treats were stunning, showcasing a creatively chaotic tower of cupcakes that were completely covered in details that made them very appealing. With an array of patterns and polka-dots, and monkeys, the whole tower was impeccable.
A unique idea that was set up were treat bags and a scoop, so guests could fill up a bag with a variety of sweets to enjoy whenever they wanted to. All of the sweets were labeled with fun monkey signs, giving everyone a little joy while searching for yummy things to eat.
The tables were gorgeously designed with a Sock Monkey table liner and fun white and red dishes that blended nicely with the theme. There were even mason jars with striped and polka dot straws!  To really show how special mom was at this sweet event her chair was decorated with a fun poster and tied with ribbon.
Credits –
EVENT DESIGN : Posh Paperie
CUPCAKES: CAKE
PHOTOGRAPHY: Jackie Wonders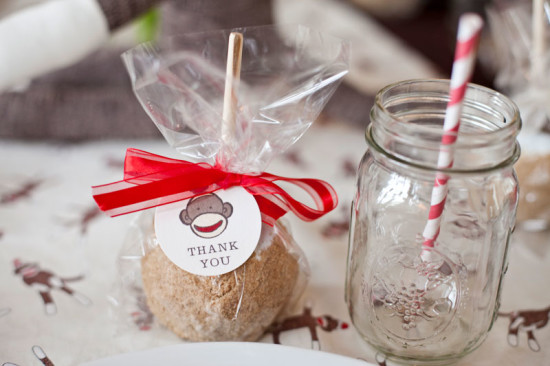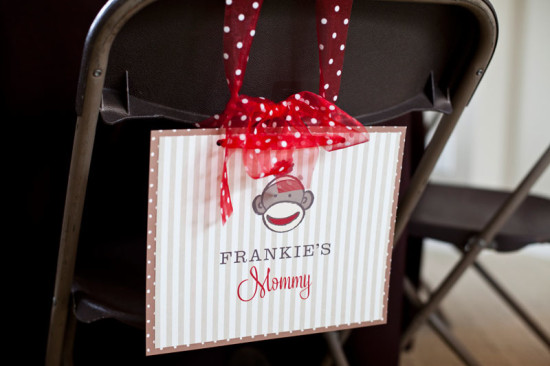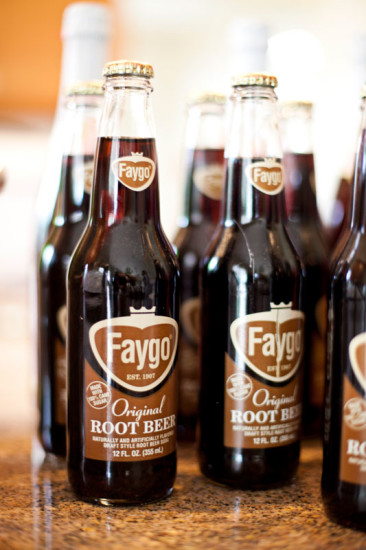 MORE INSPIRATIONS: