A bird themed, this chic is "about to hatch" baby shower by Kim-Erin at living eventfully.
This baby shower holds a natural design by using nature as its muse. The whole room is decorated with eggs, feathers and nests.
There are plenty of different decorations on the tables that helps draw our eyes to them. One of the decorations is made of two sticks. It holds a baby bird's nest with an egg inside. It comes with a beautiful patterned bird feather.
Another decoration is a wooden bird house. There is a sign attached to it, with a special assessment for the guests to complete. The request was simply adorable.
An old fashioned bird cage was also in the room. Which held white eggs inside. The eggs came in all different sizes. Pretty feathers stuck out the top with an orange woven banner that states a baby's name, Isabelle. There is a second bird cage, a lovely vintage canary yellow bird cage was used . The cage has a sign attached, expressing "Card Cafe." Inside the cage is where all the special letters to the new baby go, from all the friends and family that had attended the baby shower.
The napkins on the table are folded in an interesting shape. On the bottom of the napkins are white polished eggs. It is such a nice touch to display theme of the party.
The ceiling was not forgotten! It was decorated with a soft white feather boa, cute orange paper birds and mom-to-be's baby pictures.
I love the drinking glasses.  In a tall glass lies a mini egg quietly nesting in feathers. It resembles a baby in a womb in a beautiful way.
The baby shower favors were bird and bird house sugar cookies using an edible pen to draw the bird eyes and wings. You can find the recipe at Living eventually.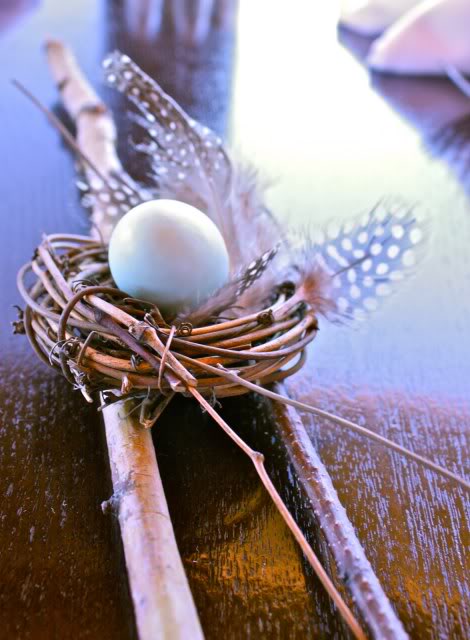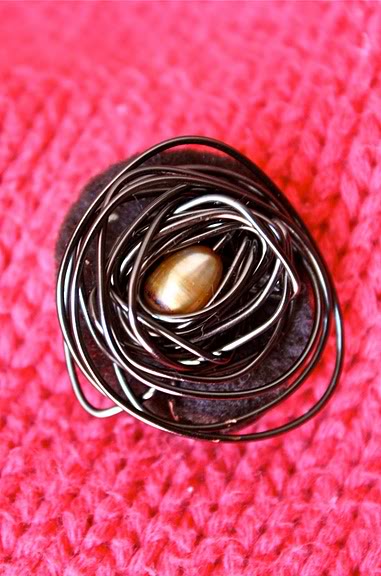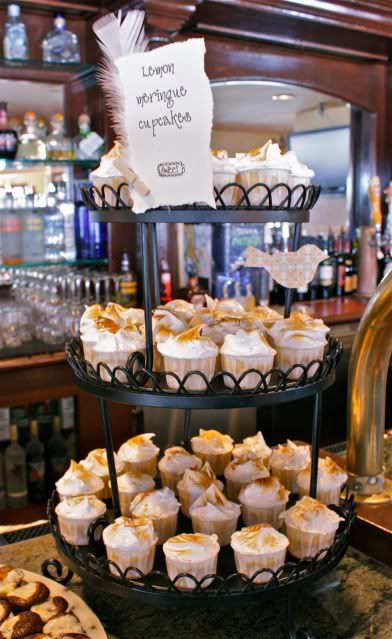 Credits | Vendors
Host – Living Eventually
Favors –  Living eventually
Diaper Cake – Helen
Edible Pen – Amazon