Fantastic event stylist Jive Events put together a gorgeous baby shower for a little boy to be. It was full of crisp, light colors, fun food, and an atmosphere that was happy and casual to celebrate the new arrival.
Blue, white, and yellow were the main colors of the shower, while bright yellow daisies and white Babies Breath were the beautiful floral arrangements of choice. The venue space was quite large, giving decorations ample room to be abundant and creative. Massive bunches of balloons framed the space, while flag banners, streamers, and ribbon made for sweet accents all over the room. The guests' chairs were adorned with a twined flower head piece and the tables were full of bouquets in elegant blue vases.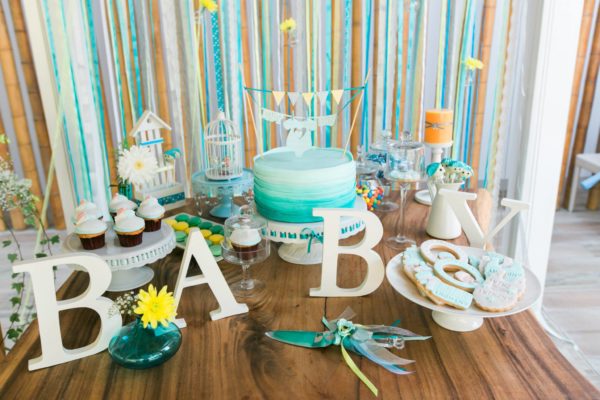 A main table was set up next to a rocking chair for the mother, and big white block letters spelling out "BABY" were placed on the table in front of a blue ombre cake with a creative topper consisting of a miniature baby onesie hanging on a clothesline. Also on the table were the sweetest of treats, like cakepops with baby boy faces, detailed sugar cookies in the images of bottles and bibs reading the baby boy's name "ANTHONY", and cupcakes that featured amazing craftsmanship in the fondant tops of a baby sleeping under a blanket. The details put into all the delicious desserts could be seen all throughout this party.
But perhaps the most breathtaking and impressive detail of the shower was the belly mold that the mother had made. Her guests were able to sign this unique keepsake that posed as a type of guestbook that the mother can cherish forever. The guests also got to take home some pretty memorable favors in gorgeous gold lined white and blue teacups filled with bow wrapped bubbles.
Credits –
Jive Events | Facebook | Instagram @jiveevents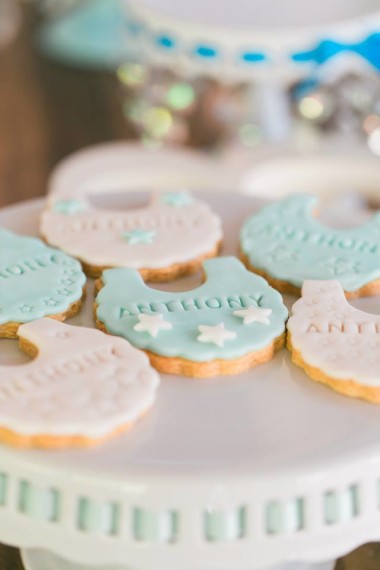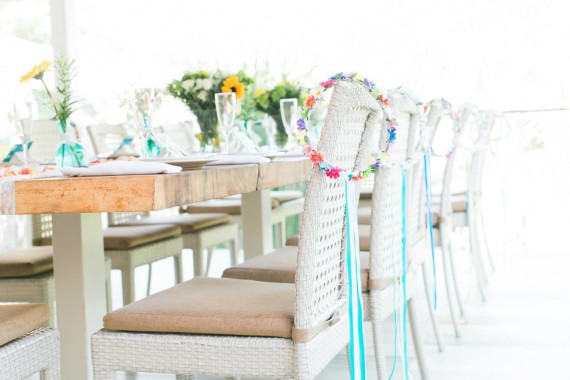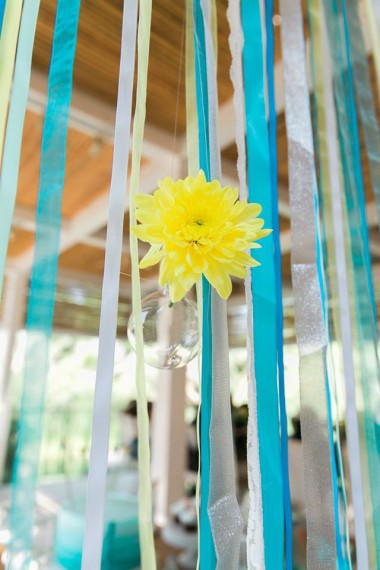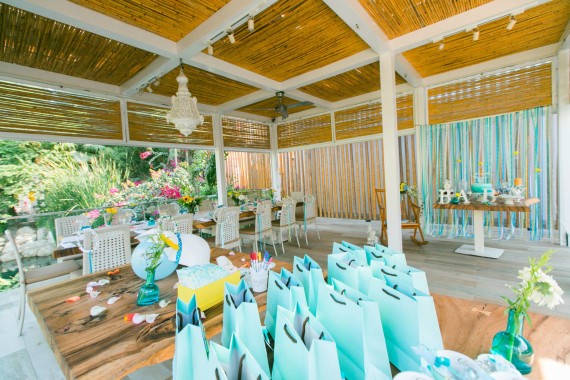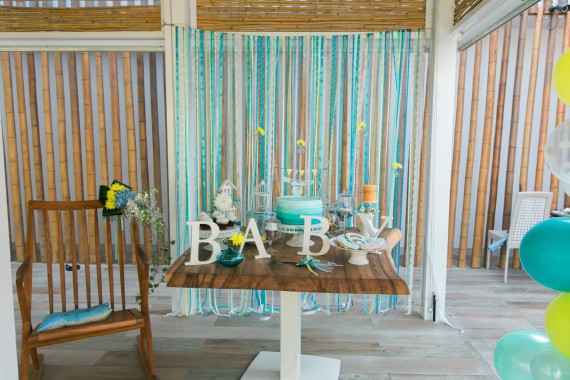 MORE INSPIRATIONS: