Pink or Blue Baby Gender Reveal by Nancy of A to Zebra Celebrations:
Gender reveal party is a unique way to announce the baby's gender to the mothers closest friends and relatives. It also seems to be a trendy way of having a baby shower! This baby gender revealing party with a budget of $120 (wow!) features pastel pinks and blues throughout the entire room. From place cards, invitations, and drinks, this baby shower has got it all covered. I like how the invitation asked the guests to come in whatever color they think the gender of the child will be!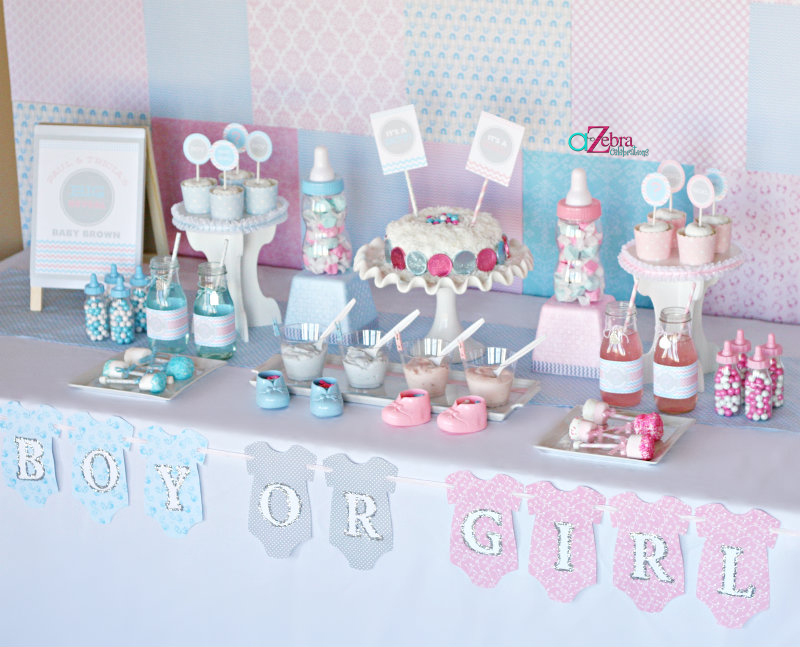 I like the simple look of the white frosted cake with coconut drizzled about it. It gives it a sort of snowy feel. It features a banner of its a boy, its a girl, coins around the cake. The colors are of course, the traditional baby pink and blue. In the center of the cake are single colored 'sixlets' provided by Sweetworks. On opposite ends of the cake are two signs that say it is a boy and it is a girl. How adorable are the little baby charms on the frappuccino drinking bottles!
How about the sweets and treats? This party features mini powdered donuts housed inside of cupcake wrappers. There are also rattle like marshmallow pops hand dipped into blue and pink colored sprinkles. Let us not forget to mention the yogurt cups that comes with a cute baby clothespin and the booties with mini pacifier candies.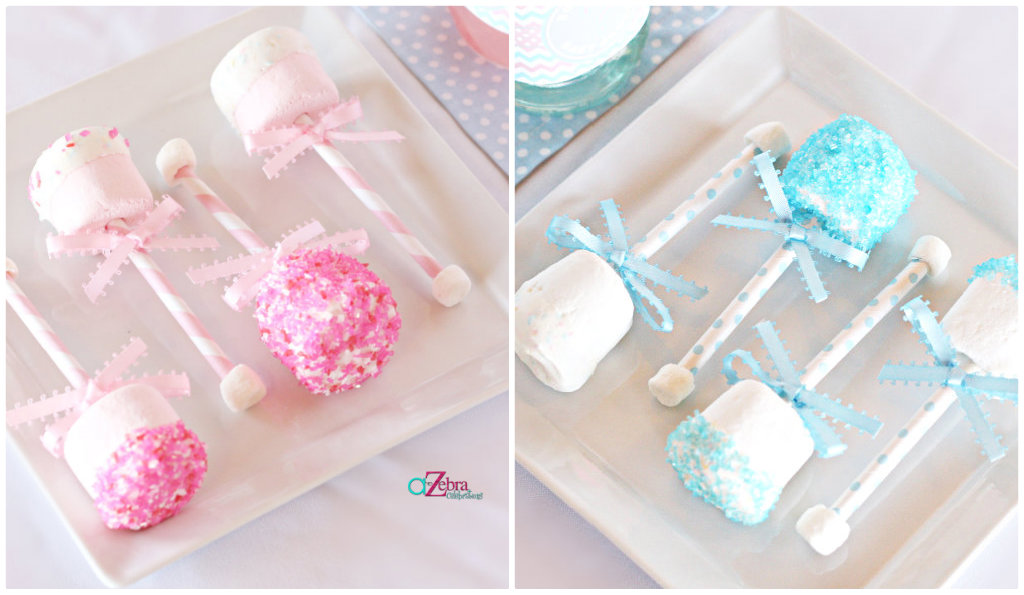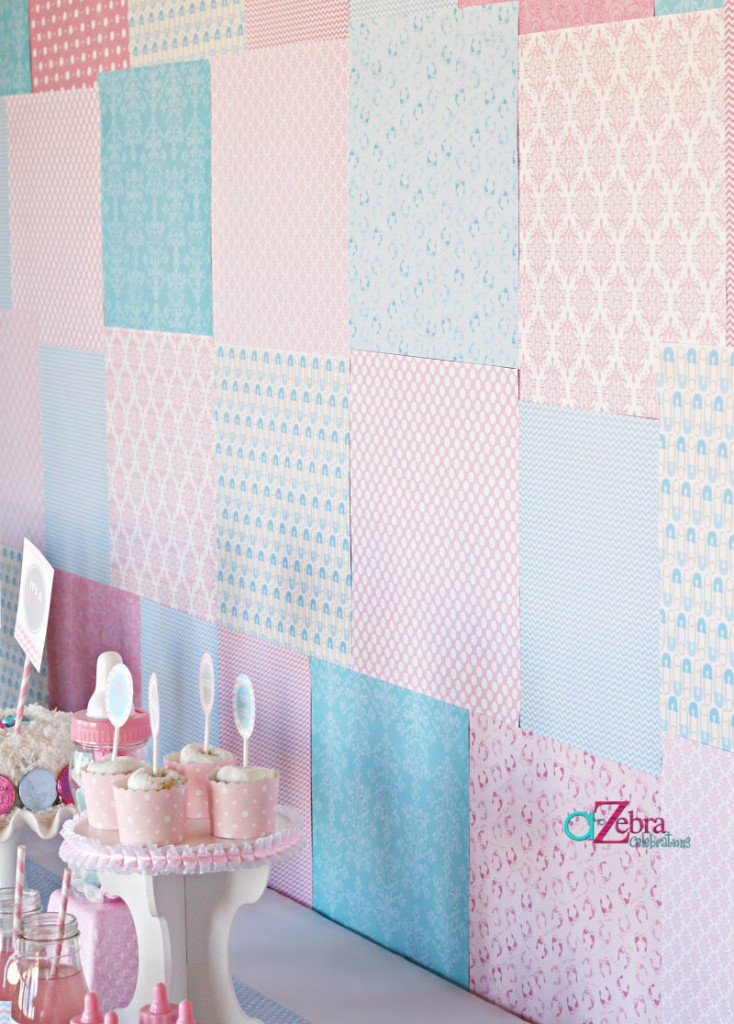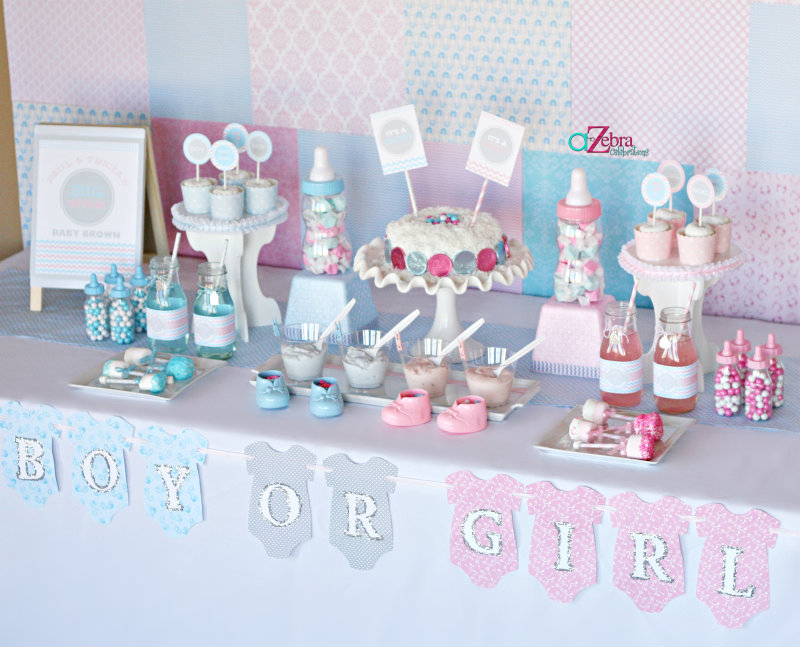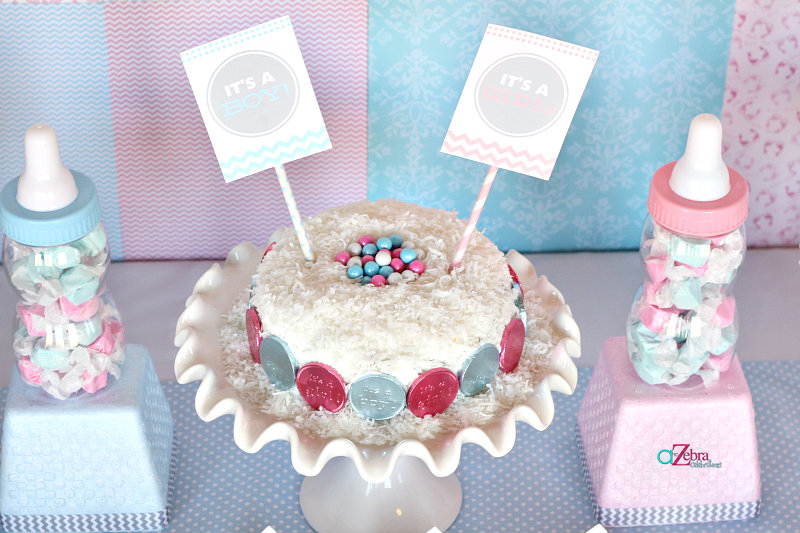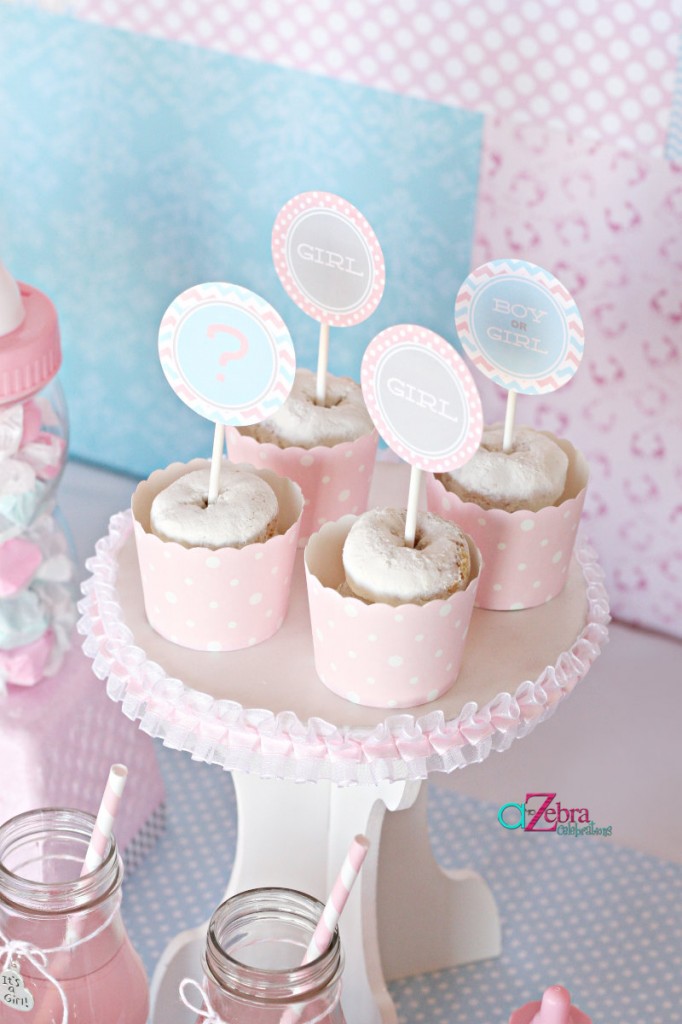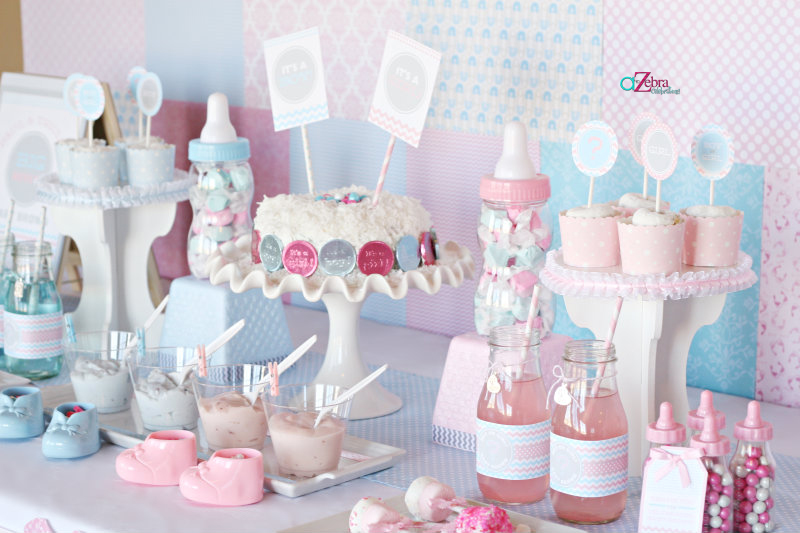 More Inspirations: Boho Gender Reveal Party | Gold and White Gender Reveal