The look and feel of Boho Chic is an incredibly popular motif for events currently, and for good reason. This inspiration of style brings about nostalgic atmosphere, beautiful décor, hearty food, and a whimsical ambience that is truly unforgettable. Event stylist Fresh Minds Events put on a simply magical boho chic inspired baby shower, complete with simplistic decoration designs, fresh food fares, and a happy space.
The decorations for this baby shower were simply breathtaking, keeping palates simplistic and clean, yet open and inviting. Woven baskets, deep green ferns, and white sheers draped along ceilings and open venue space made up the perfect boho chic themed décor. A plush seating area was even set up outside underneath the sun and gorgeous palm trees for the mother to be and her guests to sit around opening gifts and visiting with one another. Floral centerpieces with fresh cut pink and white roses sat in bundles around the venue space, and there were even some incorporated into the desserts.
Food was out of this world—both in its presentation and in its flavors. Several wicker baskets were lined up and filled with delightful treats such as cinnamon sticks, nuts, candies, spices, and heart-shaped sugar cookies. Nearby was the brilliant baby shower event cake, which consisted of three big tiers of white cake dusted to perfection with confectioner's sugar. Adornments of red, white, and blush hued flowers were placed throughout each tier, making the cake a unique, and beautiful masterpiece. Specialty appetizers were placed in individual serving spoons, and plates of decadent cracker horderves were aplenty of guests to enjoy. Perhaps the most beautiful look came with the beverages, in which cucumber and mint infused water was served in tall glasses with gorgeous garnishments and unique straws.
The guest party favors for this boho chic inspired baby shower were especially neat, as they were placed in cornucopia style baskets for guests to easily grab while enjoying the display.
Photography: Carolina Guzik Photography 
Event Stylist: Fresh Minds Events
Catering: MG Events | www.mamasgroup.com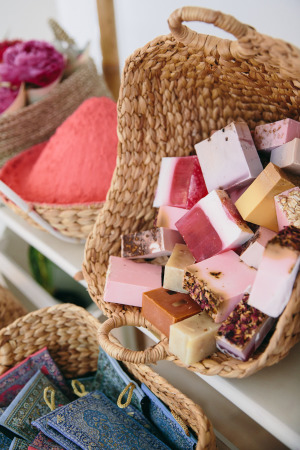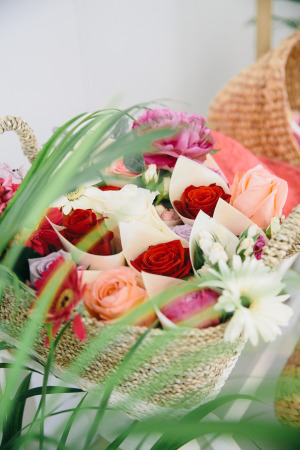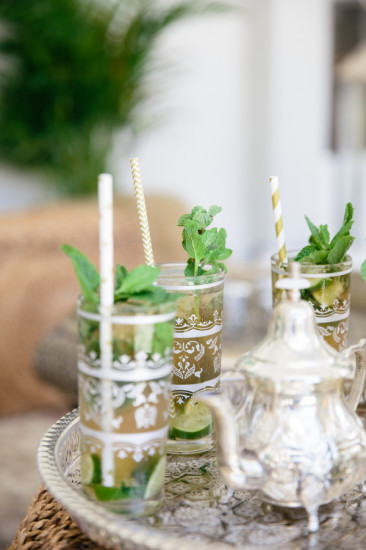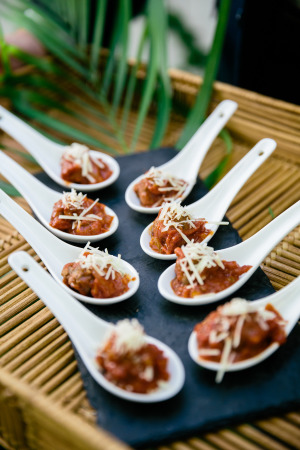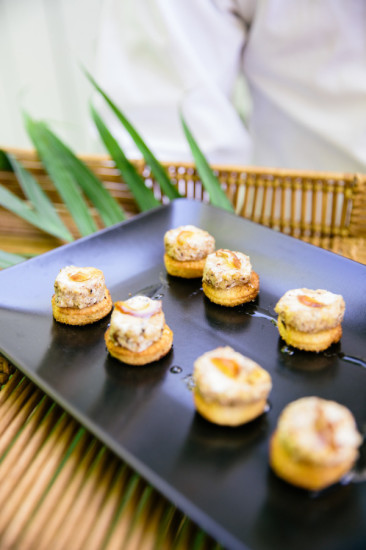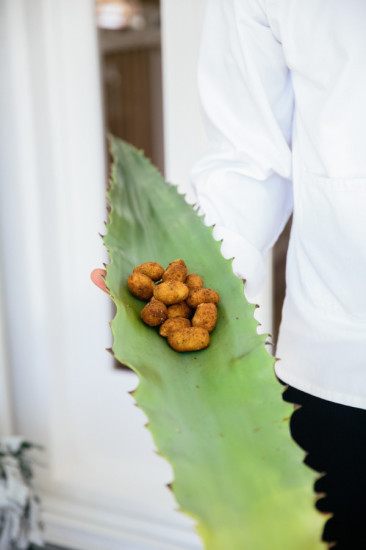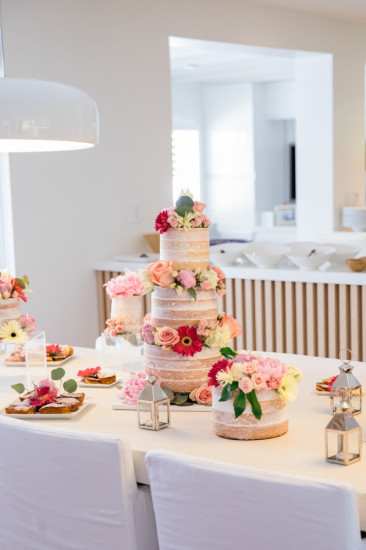 MORE INSPIRATIONS: