This Boho themed gender reveal party was beautifully arranged by Bee-unike Events. Tribal and whimsical, this decor was sure to make any guest feeling like a free spirit.
The desert table featured all sorts of deserts in fitting shades of pale blues and pinks. The gender reveal colors were accented by a shimmering gold. Sitting in the the center of the table was a charming three tiered cake covered in classic boho feathers and roses. The top tier of the cake was made into an edible tee-pee to fit with the theme. In front of the large cake were two perfectly placed smaller cakes and a tray filled with assorted cookies. Oversized cake pops served to spell out "he" and "she." Each cake pop was adorned with detailed decorations including a small feather and pink or blue bow. One large cake pop featured a giant question mark in pale blue.
A circular wooden tray added just the right touch of nature and held six delicately decorated cake pops. The tray looked like it came straight from the outdoors, which was perfect for the boho theme.
The background of the desert table featured flowers galore! A large pink and blue flowered wreath was elegantly placed between two sheer pink and blue curtains. The wreath was hung on a wooden wall which fit perfectly with the theme. On either side of the wreath were two large vases filled with pink and blue flowers.
Event Planner: Bee-Unike Events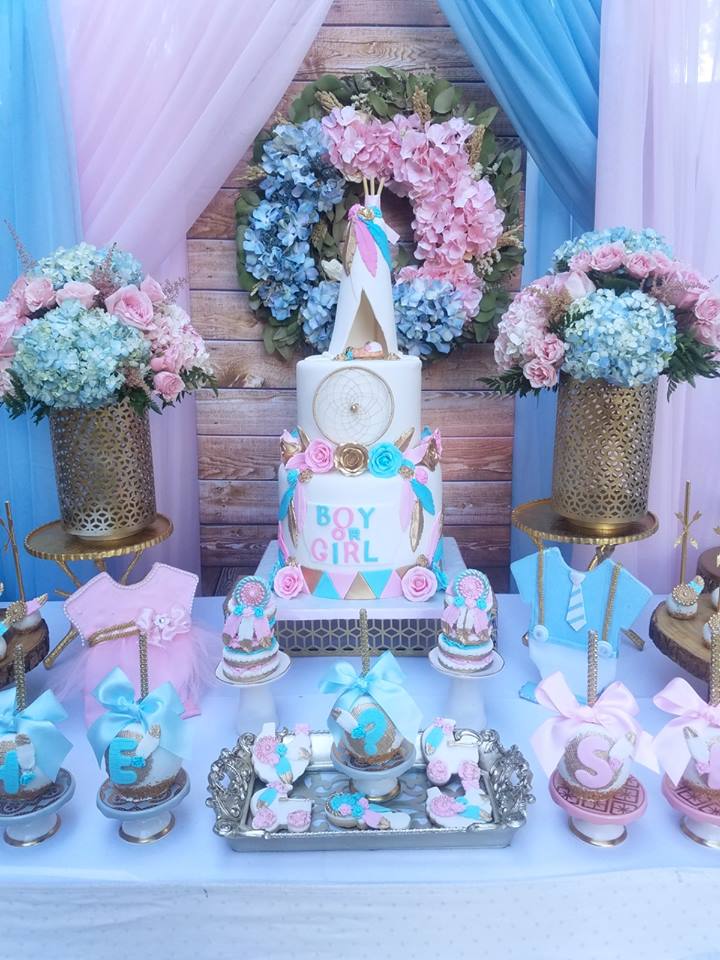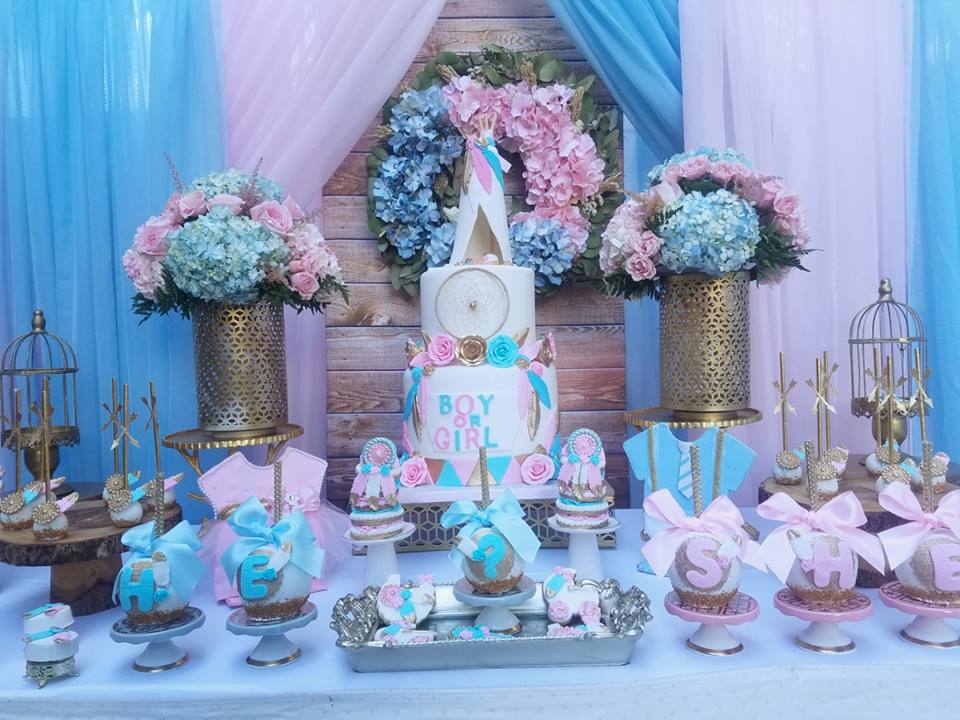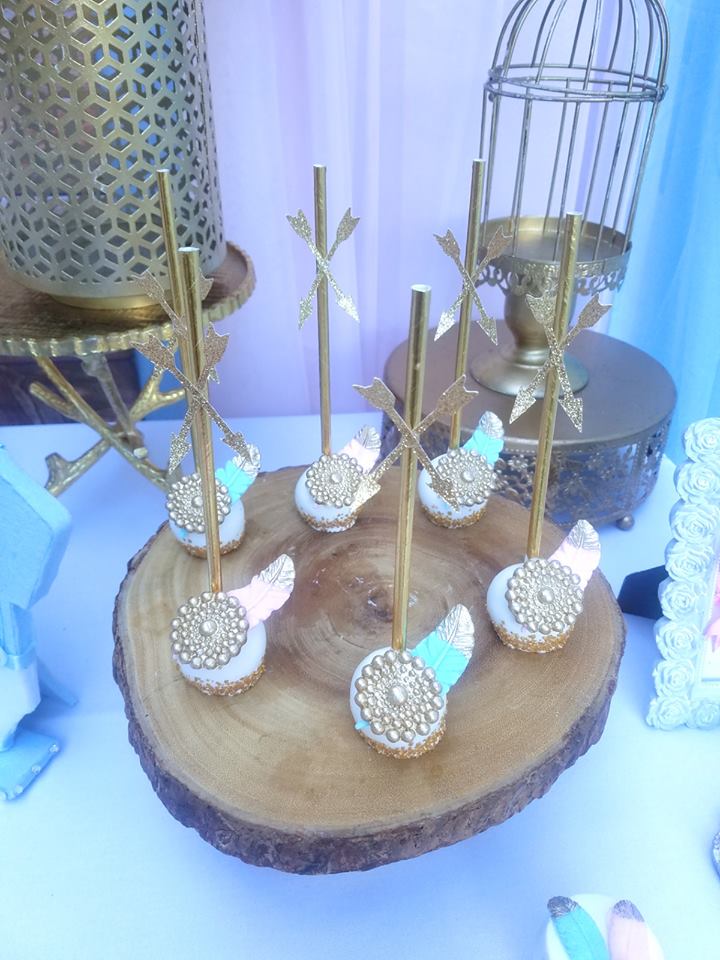 MORE INSPIRATIONS