This Cloud Themed Baby Shower turned out to be a beautiful idea for a fourth sweet little baby on the way and Chanda Alicanté of the Paper Crew got to help bring the idea to life in a creative and memorable way.
Utilizing elegant corals and greys, the invitations to this lovely shower were definitely fantastic.  They managed to smoothly incorporate modern prints with soft, rustic textures that were certain to impress.
The upper windows leading to the party had a beautiful spread of coral flowers that really stood out as guests entered the building.
The beverages looked cool and delicious with vibrant color and fun clouds on swirly straws.
And the dessert table, wow! Using a neutral tone for the tablecloth was a brilliant touch, allowing all of the sweet treats to showcase with fun colors.  The table was actually set in front of a window, allowing the light to really illuminate the area nicely.
With a variety of treat options in cute little jars, it would be hard to choose what to try first.  The cupcakes really encompassed the theme with vibrant blue frosting and clouds standing out of each one.
The cake was a vision. A perfect circle of delight, just  waiting for a bite, this cake even had a cloud to celebrate baby-to-be. No detail was left unattended to.
Instead of the usual advice board, this party had a coupon board set up for friends to offer assistance with laundry, meals and other things that every mom could really use. This innovative idea was a brilliant choice for this party.
The florals at this party were a neat finishing touch, each set in a vase with a different texture and pattern, all of them were unique and elegant.
Credits –
Photography: Esther Sun Photography
Invitations, Paper Decor, Spoons, Kit: Paper Crew
Table Linens: Glow Concepts
Chair Linens: Alona Ignacio
Venue: Newland Barn, Hungtington Beach, CA
Cake: Bake n Broil
Macaroons: Felt + Flour
Cupcakes: Josephine Santos
Flowers: Costco
Centerpieces: Paper Crew with Eleanor Ricarte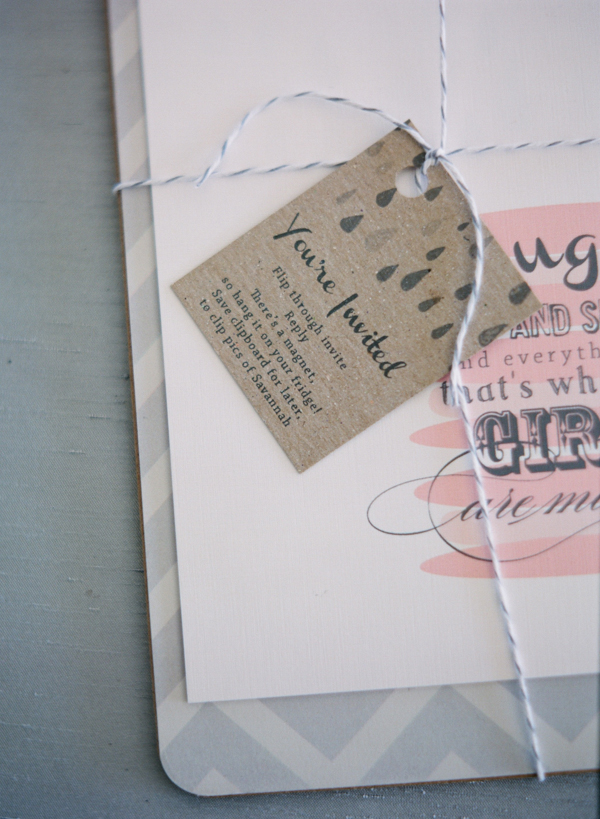 MORE INSPIRATIONS: