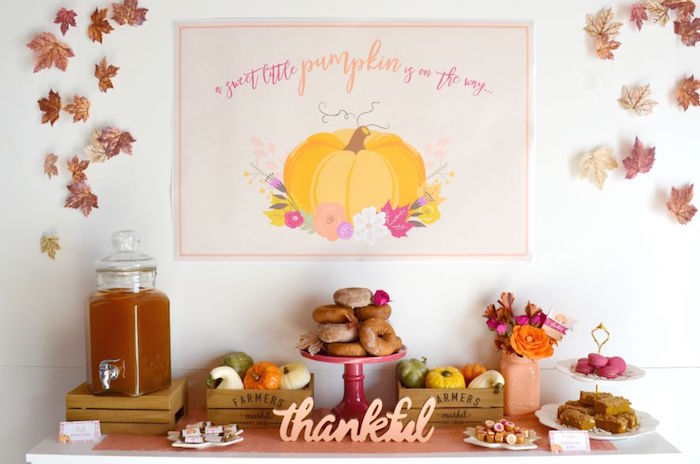 Rachel of Nestling Design created the ultimate celebration with this Sweet Little Pumpkin Baby Shower.  With some fantastic classic details like fall themed tones and some innovative decorations, this shower was a lovely work of art.
A fantastic donut station was set up with a large customized sign saying, "A sweet little pumpkin is on the way." It had a cute picture of a pumpkin with flowers around it. To accent this poster, leaves surrounded the wall art, adding dimension to the decor.
The table used for the snacks took a modern twist with a cabinet style rather than the classic buffet.  Using open faced cubbies a wonderful array of deocorations were blended into the stand.  Adorable mini flag banners were draped on each side with soft colors and pumpkin clip art. One cubby had baby spelled out in silver lettering right in front of a small crate of cupcakes with sweet little toppers.  Classic whoopie pies were placed in one cubby in a wonderful orange holder. There was even space in this handy stand for little bottles of water with customized labels to match the theme.
On top of this table a large red tray held a tower of tasty donuts for the guests to enjoy.  Sweet wooden crates were set on each side of this tray overflowing with miniature pumpkins. Right at the front, "thankful" was spelled out in curved lettering. Each snack had its own special label with an adorable pumpkin style printed frame.
The invitations for the party were superbly designed with a graphic that matched the backdrop and a smooth blend of favorite fall colors.  With fonts in varying styles and sizes, these invitations looked very exciting.  They had a fun, plaid envelope too, that introduced the party in bold style.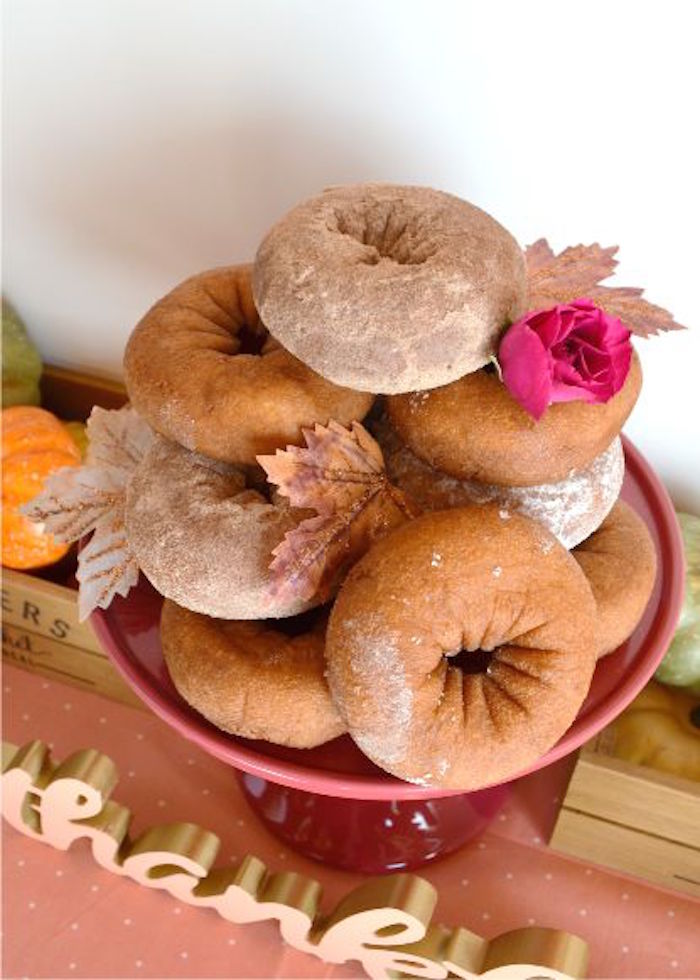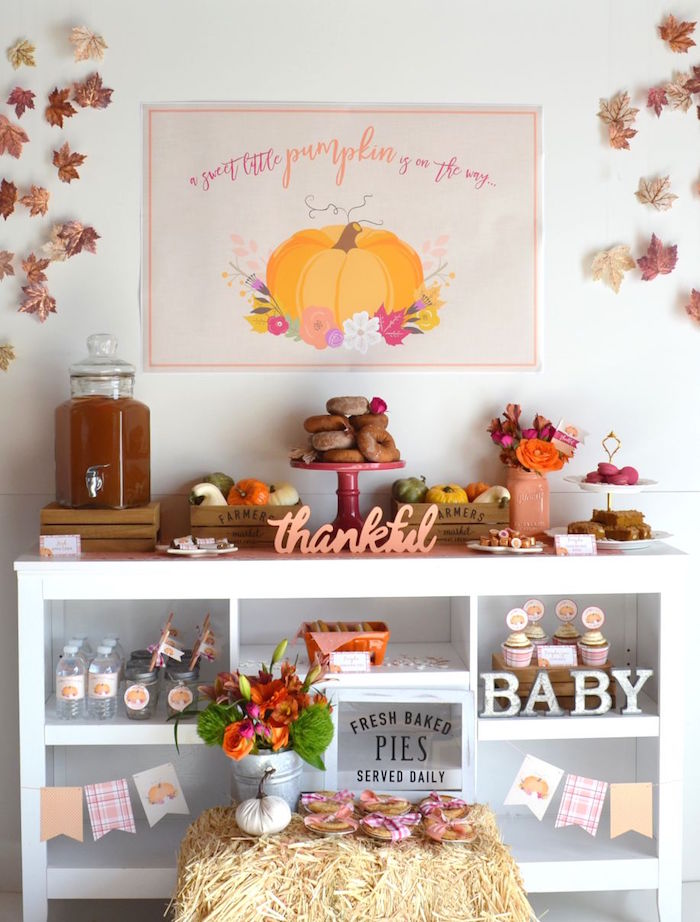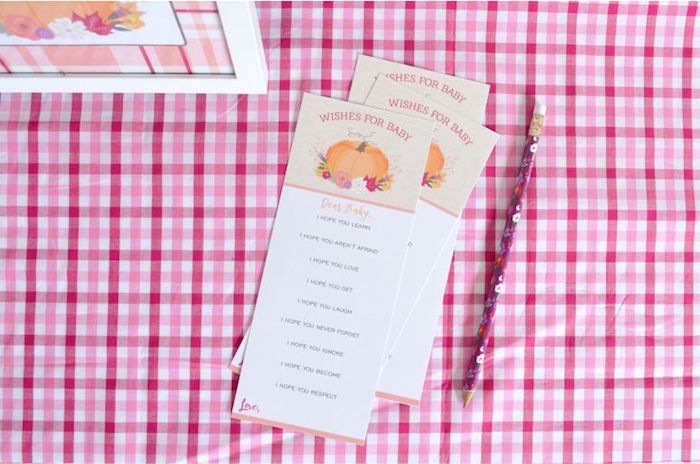 Credits:
Planning/design, invitations and printables – Rachel of Nestling Design
MORE INSPIRATIONS: