This Cupcake Party would be a wonderful idea for a baby shower with all of its elegant details and beautiful pink and white colors. Alison of The English Pea did a wonderful job planning this event for one of her customers.
The entire theme was spread among the party, each detail was well-matched to the other areas of décor.  With stark white as the base color for this theme, each decoration wowed with the addition of pink.
The table was laid out with a lovely vintage white framed photo of the Menu for the party that consisted of chicken salad sandwiches, sub salads, fruit, veggies with dip, and chips.  The picture had lovely ornate detailing in pink and a cupcake on the bottom corner, really emphasizing the theme.
There was a copy of the invitation for each guest to see, starring a cupcake on the front that looked fantastic. There was also an informative bulletin that told about the child; that would be great for giving information about baby at a shower as well.  It also had a matching cupcake on it as well.
The beverage choices were also personalized with the wonderful pink ornate pattern and cupcake, each guest was offered a bottled water with the lovely label, or a juice box that was actually covered in the pattern.  They gave an adorable touch to the event.
The cupcakes were simple and elegant, set in cute little cardboard cups that had polka dots in an intriguing layout.  The frosting was white and looked perfectly swirled on top of each cupcake, making them look delicious. And as a final touch on each cupcake a little 1 was added, attached to a stick, for a baby shower a continuation of the cupcake picture would look nice as well.
The gifts for the guests were personalized as well in silver tins and wrapped in a bow with a label that said, "Thanks for coming to my party." This event was beautifully put together and would definitely make a fantastic shower!
Credits –
Alison with The English Pea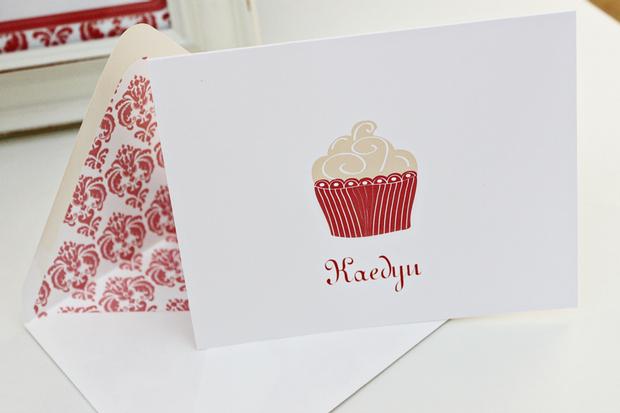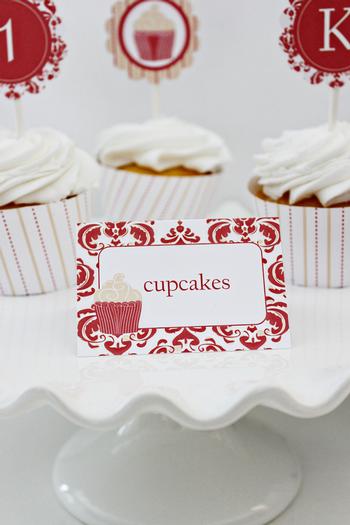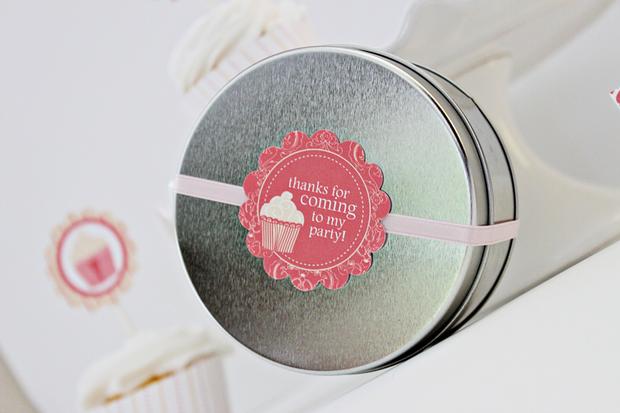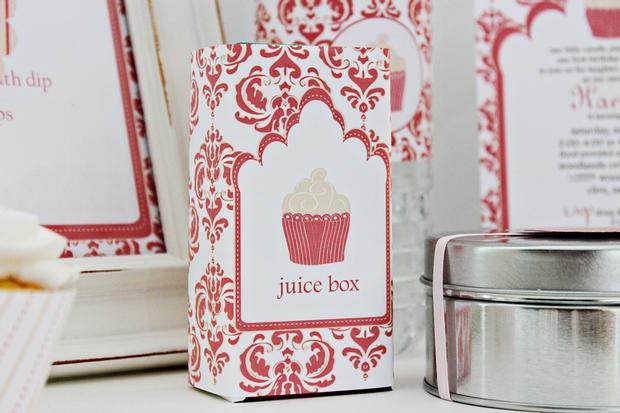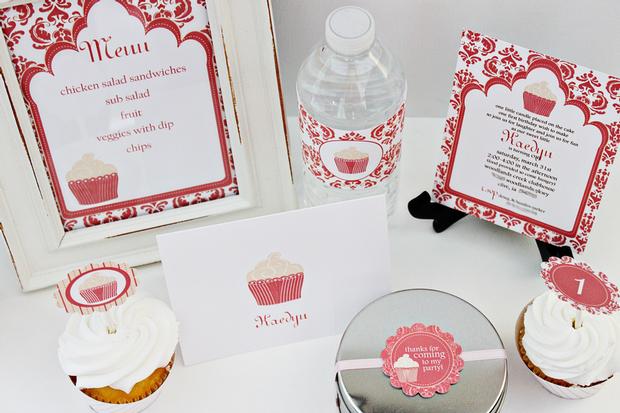 Look for more ideas –
Pink and white baby naming party
Pretty pink sprinkle baby shower