Glam Jungle Baby Shower by Fabulous Creations:
This glamorous jungle baby shower was planned by fabulous creations. The party was filled with jungle themed decorations and style. 
The dessert table was full of delicious treats! A simple white cake took center stage and was dripping with gold frosting. On either side of the cake were two three-tier platters filled with delicious cupcakes. Cupcakes and cookies were also decorated to fit with the theme. 
The background of this outdoor safari party was beautiful. A wreath of tropical greens surrounded a simple white circle with the name of the baby being celebrated in a shiny gold. A rustic looking barrel made the perfect spot for a tropical plant. In front of the table were cutouts that were made to look like safari animals. Huge letters with lights framed the table and spelled the word "baby." 
The guests tables were also decorated for the theme. Each wooden table was decorated with a green table runner. On top of the table was a beautiful floral arrangement with pops of tropical colors. Each guest was also treated to special clear plates and glasses.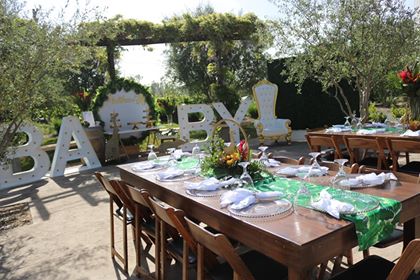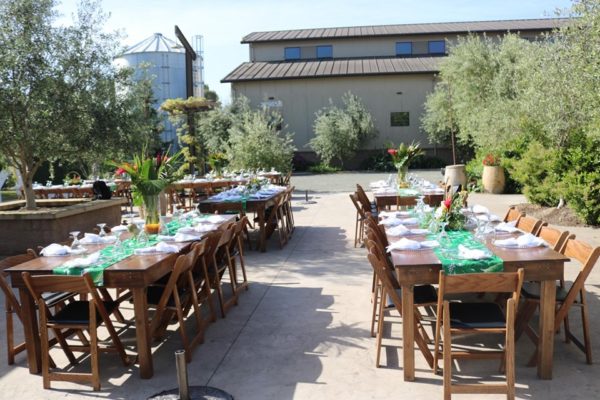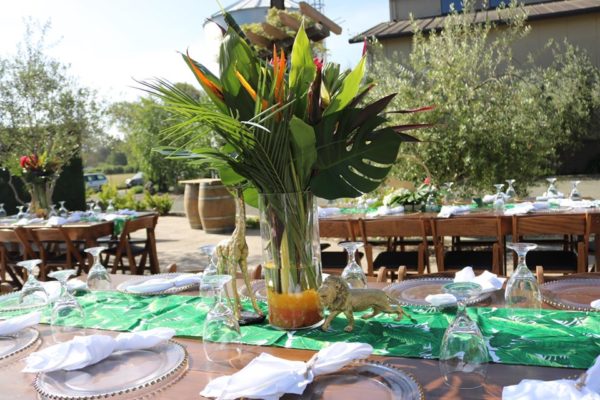 More Jungle Themed Ideas: