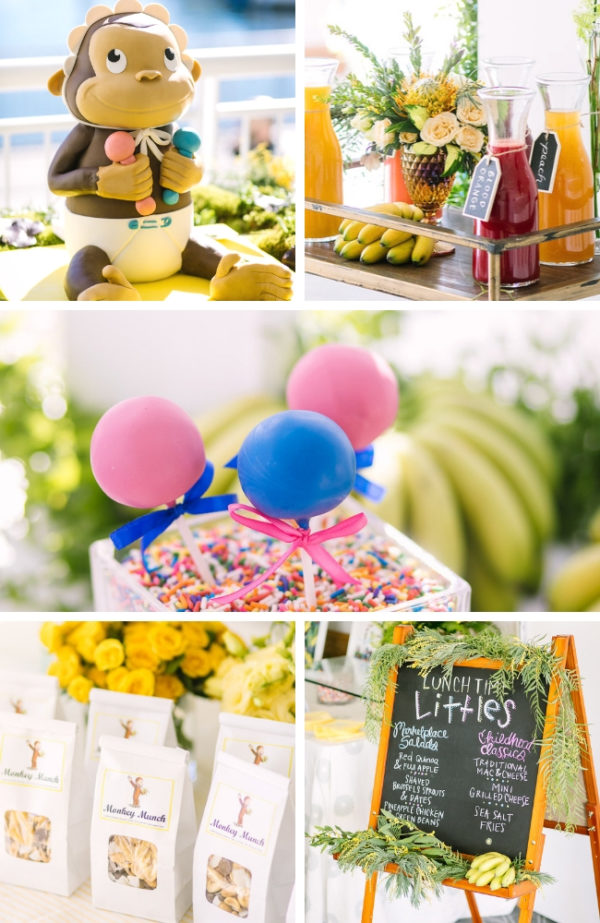 This bright and exciting Modern Curious George Baby Gender Reveal was beautifully designed by the brilliant Ilana Ashley Events. The theme was very playful and worked well for both the adults and children who were able to attend.  An array of cute patterns from polka dots to stripes drew attention while providing a modern look that made this party a one of a kind. 
The parents to be were both very excited for a chance to read the hit stories about Curious George so it made perfect sense to use him as a theme base. A fantastic addition to the event was an entire section devoted to showcasing the books that everyone brought for baby! A sweet little chalkboard introduced that station with lovely writing. 
For a little photo op, a display of massive boxes was set up with personalized labels to commemorate the party. They had vibrantly colored stripes on each one.
Because kite flying was a popular Curious George activity, this event featured a wonderful interactive guest book based on this.  Each visitor was allowed to choose a kite to match the gender they thought the baby would be and then hung it up against an adorable shrub. 
The dessert station was whimsical and lovely with a cart style that was white with large pieces of garland intertwined throughout.  White fabric was draped on each side to create an elegant vibe.  Yummy cake pops added a bright touch of color white a whole row of flowers gave a natural look to the entire section.  For a final tasty touch on the desserts, a massive Curious George cake was made with him holding a pink and blue rattle for a cute look. To accommodate the adults a tasty mimosa station was set up so they could make their own favorite morning beverages.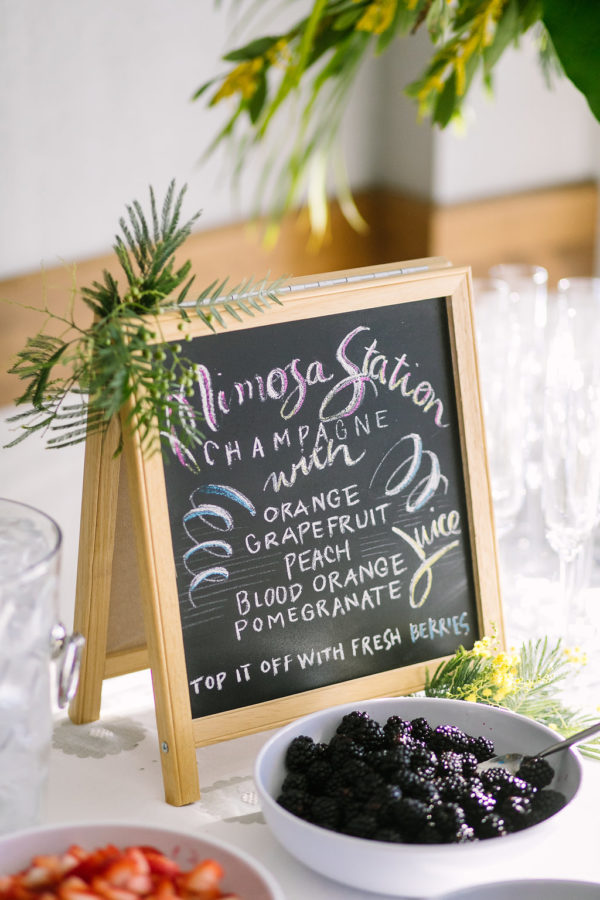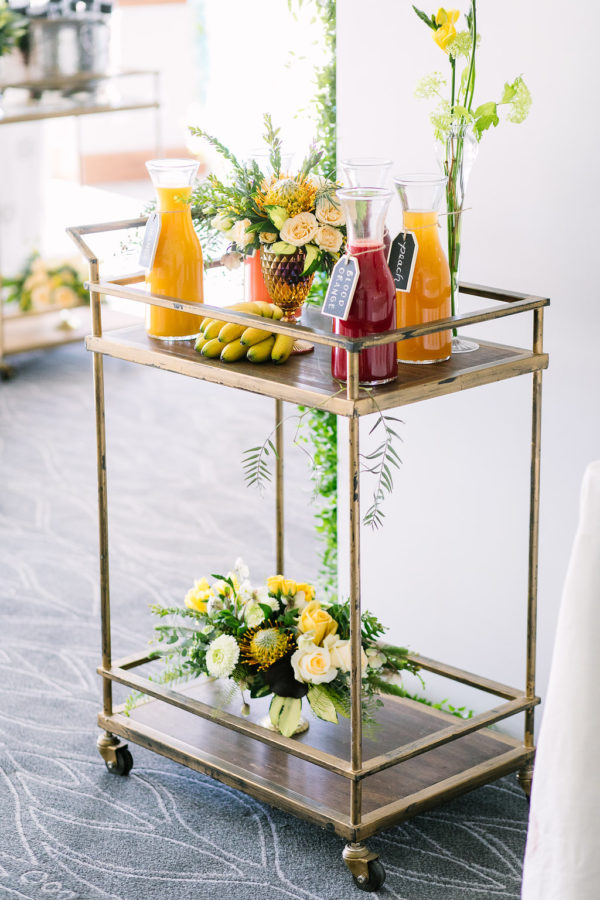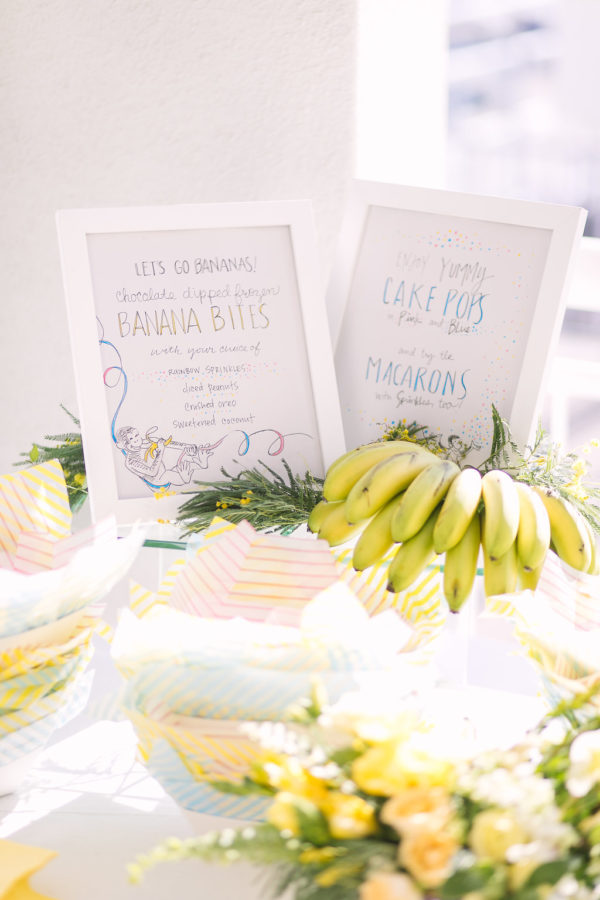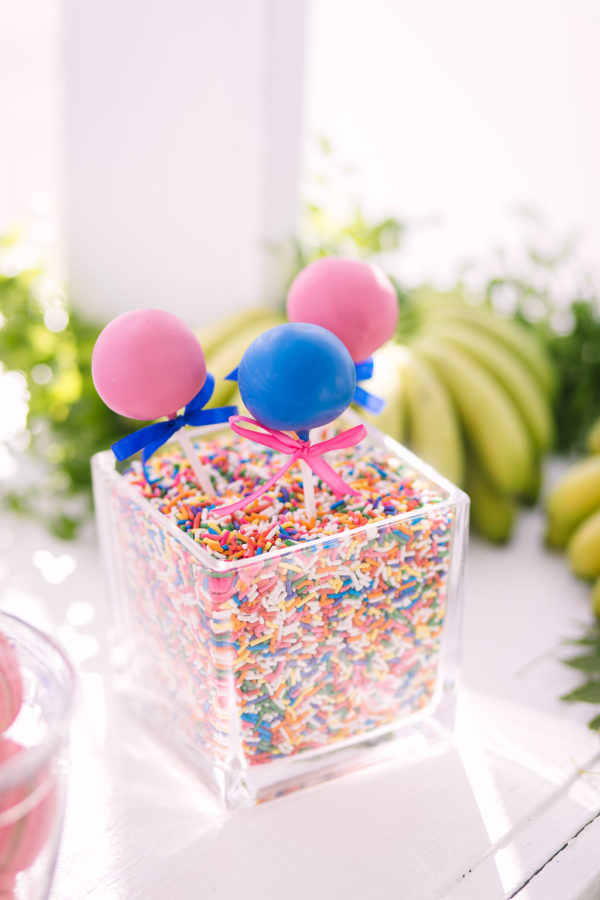 Credits:
MORE INSPIRATIONS: