Megan from Soli Photography was given an opportunity to plan this gorgeous Orange and Gray shower for her friend Olivia, and she went all out. With gorgeous oranges, grays, and browns, this theme had a sophisticated feel that was sure to impress.
The invitations for the party were wonderful, using and elegant font and a fantastic flower, they were unique and gorgeous. They utilized all of the theme colors perfectly.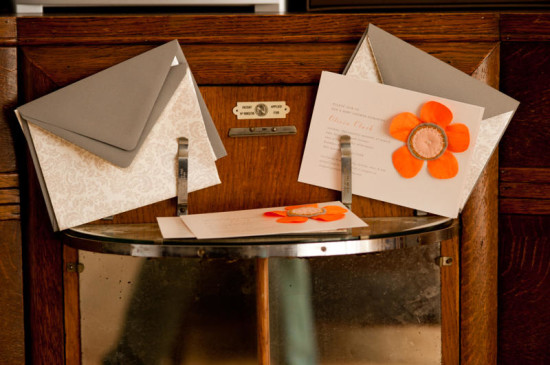 A small table was set up that displayed the invitation in the venue area in a tower of fantastic little details that really made it stand out. There were delicious looking cupcakes in vintage style holders that added a sweet touch to the look. The cloth used for the table was light toned, letting the colors on the table stand out fantastically. There was even a banner of flags hung in front beautifully.
Another little table was set up with a matching cloth and flag banner that held a wonderful vintage mini-suitcase that was set to hold all of the advice and thoughts that guests wanted to share with mom-to-be.  Gray sheets of paper with adorable buttons were set on the table as well.  Lovely little yarn pom pom decorations were placed on the table too adding texture and bright color.
The food spread was fantastic, sliders, pasta, sandwiches and more were laid-out, ensuring that the visitors could find a delicious finger-food to enjoy. The food table was set up to match the other two decorative tables, blending the theme nicely throughout the venue area.
The guest tables were the real show-stoppers with dark brown table cloths and light liners that brought the sophisticated atmosphere to the party.  The centerpieces were phenomenal, little pictures and cupcakes set on classic books with an array of ribbons.
The baby shower favors were yummy looking truffles with personalized tags, showing appreciation for everyone who was able to attend.
Credits-
PHOTOGRAPHY : Soli Photography
EVENT HOSTESSES: Meghan Campbell, Tobi Weldon, Blair Brannon, Cathy Gibson & Britton Pinkham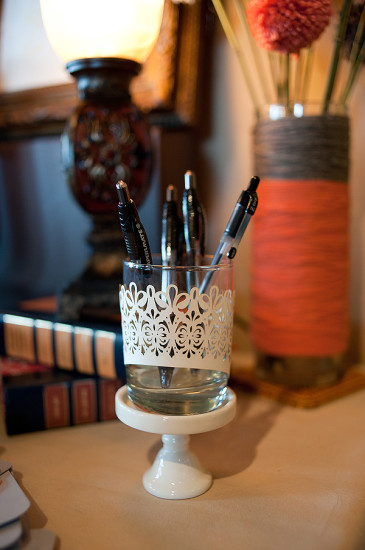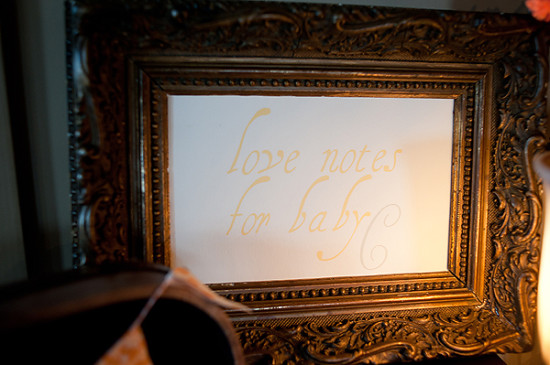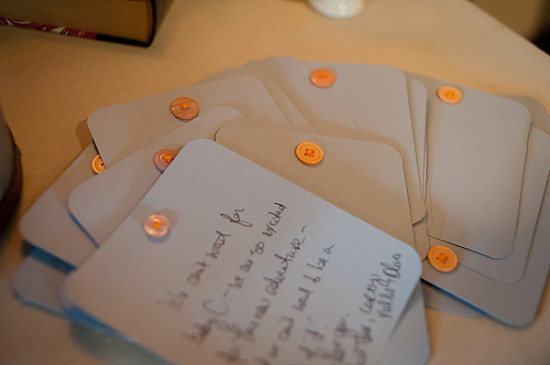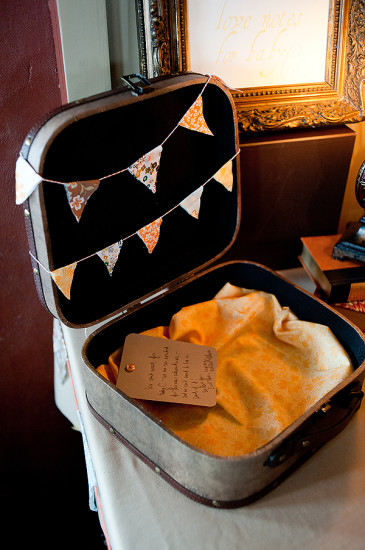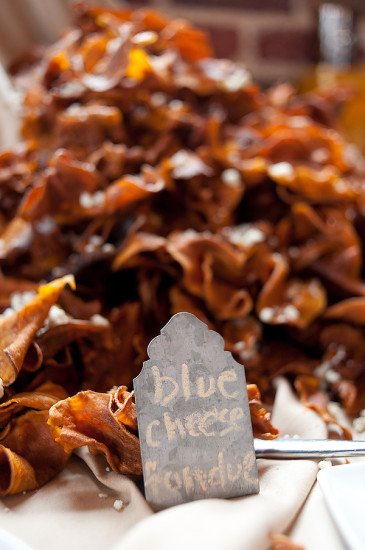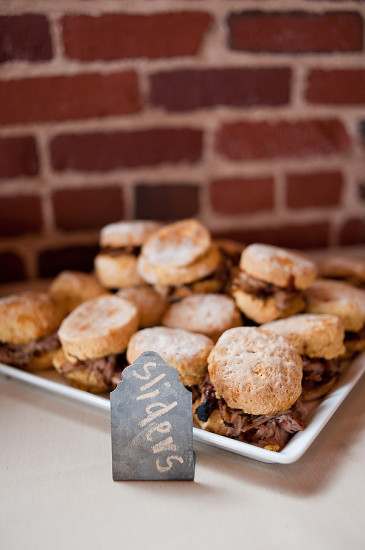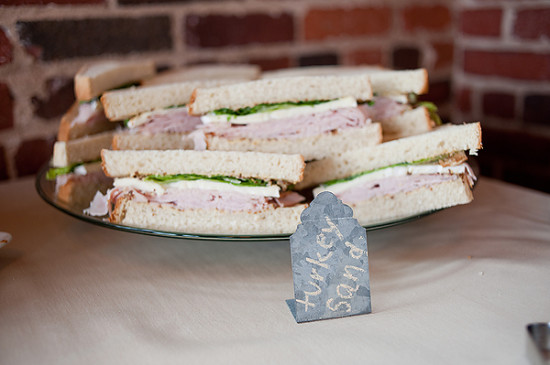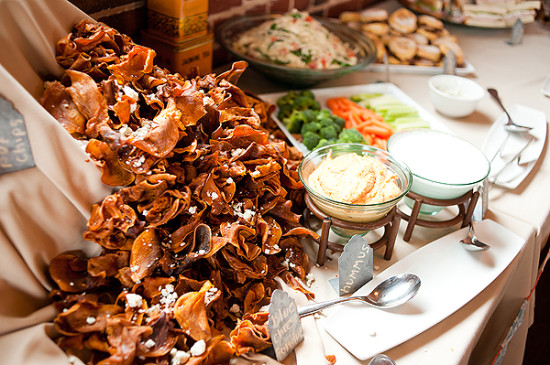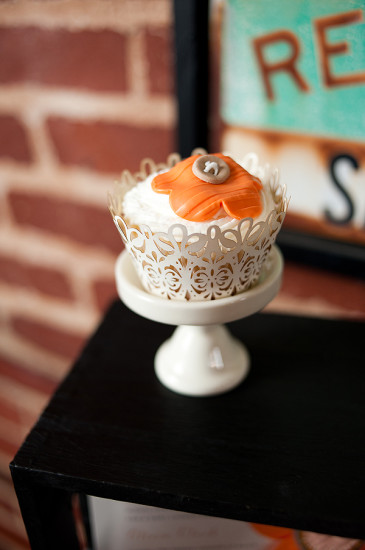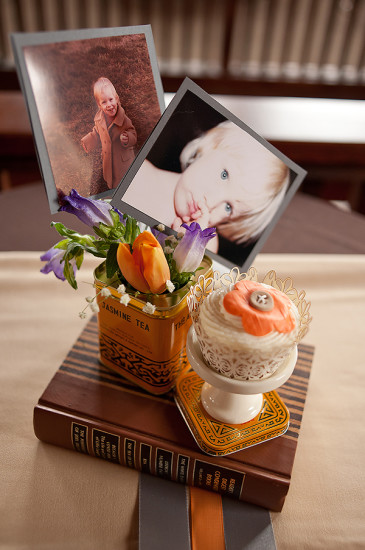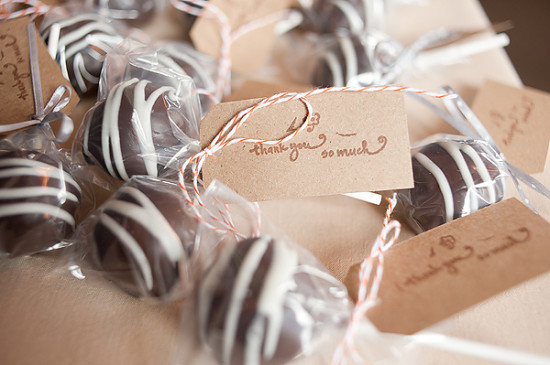 MORE INSPIRATIONS: