Elegant Peter Rabbit Garden Party Planning by Impressions:
A first birthday party is a special event that you want to be memorable and full of delightful celebration for both the little one turning one, and the parents. The theme of the party is an absolute must-have, and even stylist Impressions Parties recently hit the nail on the head with the perfect one: a Peter Rabbit first birthday party. From incredible décor and breathtaking eats to the most magical aesthetic, this event was truly unforgettable.
The party was held outside, creating an even more 'just out of the fairytale book' ambiance. The open space allowed for plenty of room to mingle and celebrate, along with beautiful assortments of potted florals, garlands of fresh greenery and vegetables, and even organic pumpkin and carrot patches! The presentation of the food was gorgeous and creative beyond belief, with cakes and treats being served on actual wooden swings the boasted hanging ropes twined in vines of flowers. The colors of the party were kept light and pastel, while the ever-so-popular birthday chalkboard was a highlight of the space, showcasing information about the little baby turning one; such as first words and first loves. This really added a personal, extra special touch to the entire event.
One of the best parts of the party was the food! As breathtakingly pretty to look at as it was to eat, there were plenty of treats for any sweet tooth. Cakepops took forms as little pumpkins, while eclairs made an appearance with frosted garden veggie designs. An array of cakes and tartes stole the show, however, as their designs were detailed with incredible fondant creations of flowers and garden fruits. Sugar cookies and dreamy rainbow candy offered the perfect complement to an extraordinary event cake, which had the birthday baby's name and a big "1" for the milestone celebration.
Credit: 
Image credits : Pic-a-boo-photography & Aysha Asad 
Cake, cookies & oreo chocolates : Dec-O-Cake
Mini cakes & cake pops : Roshini Perera of cakes 
Eclairs : Bibo's Yummies 
Other desserts : Crumbs 
Lanterns, food labels , table centers, character cutouts : Iheart craft
Conceptualisation, planning & execution : Raidha Raleen Mulafer of Impressions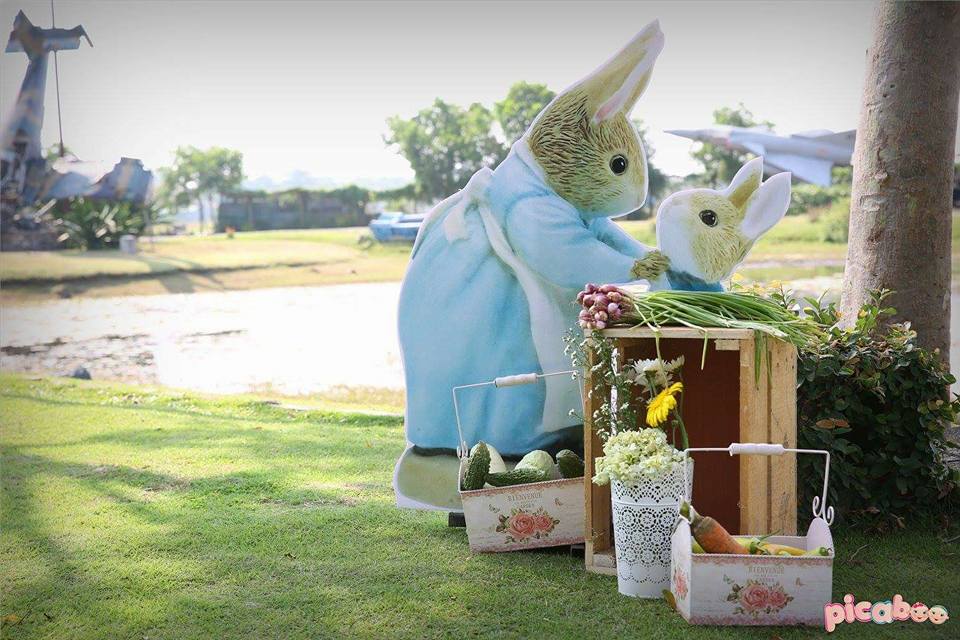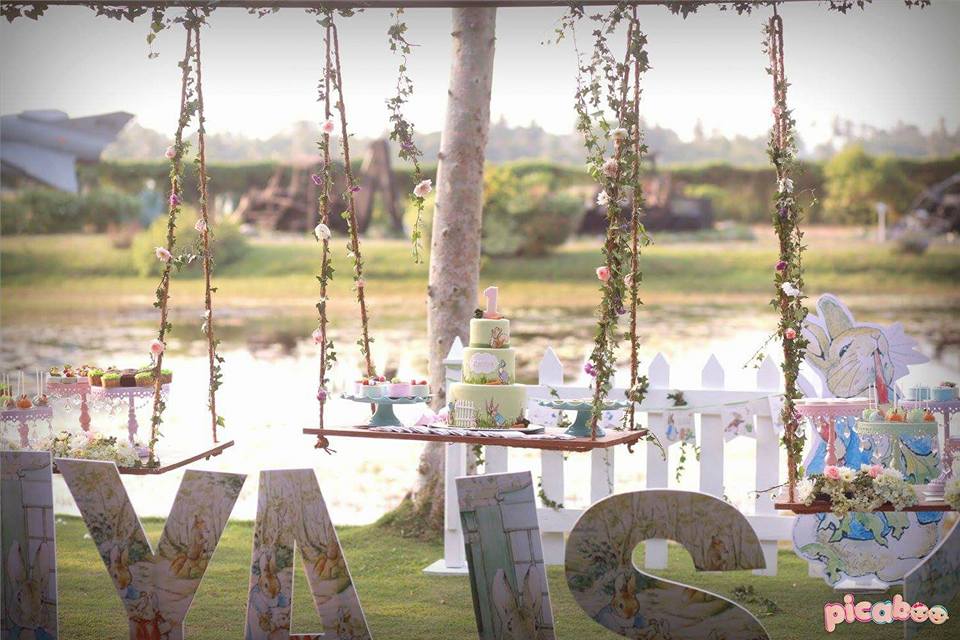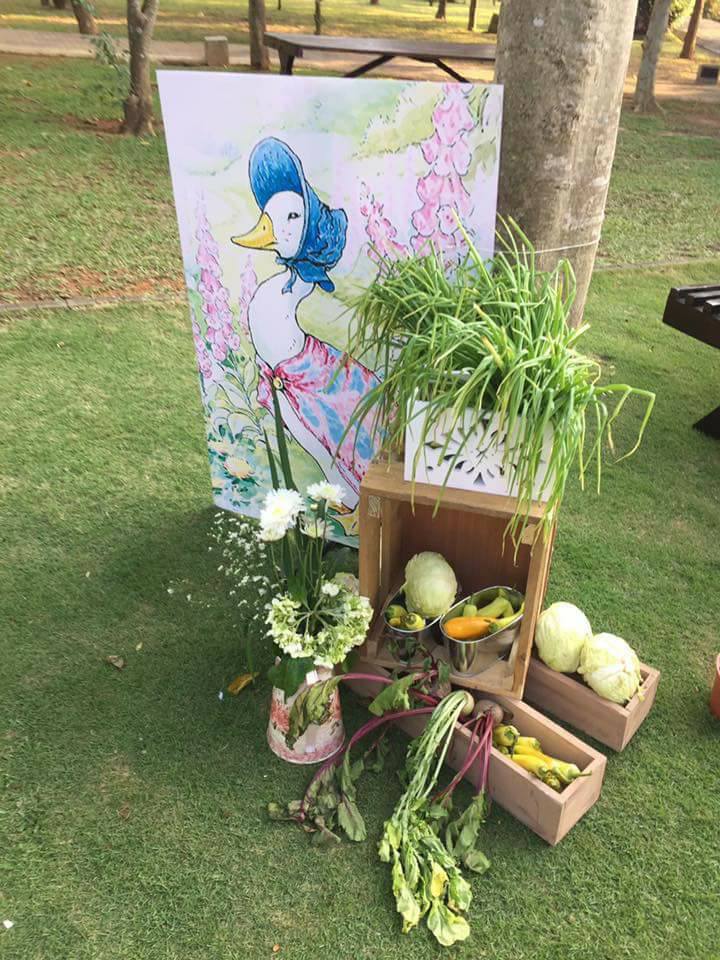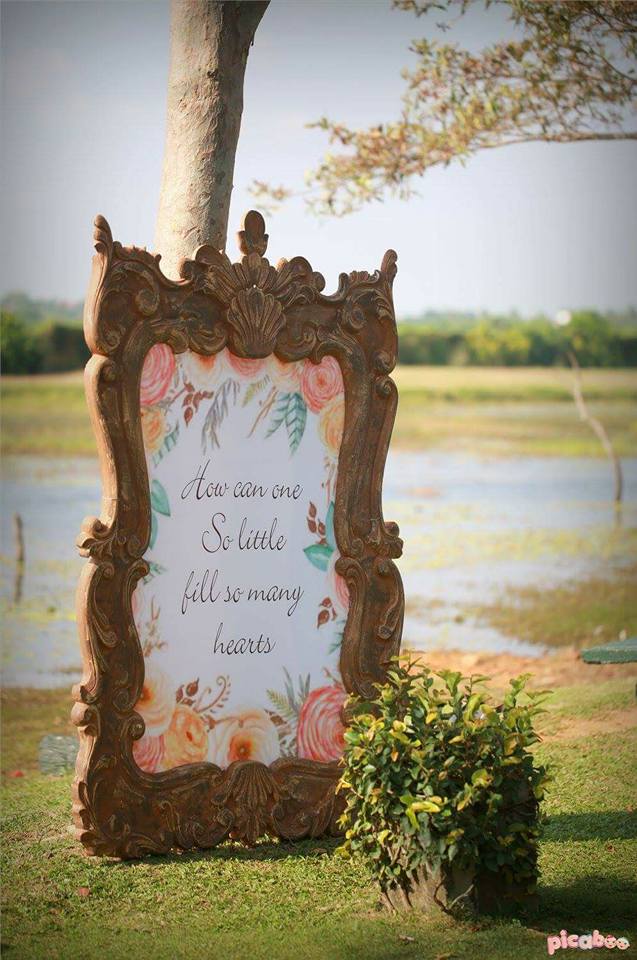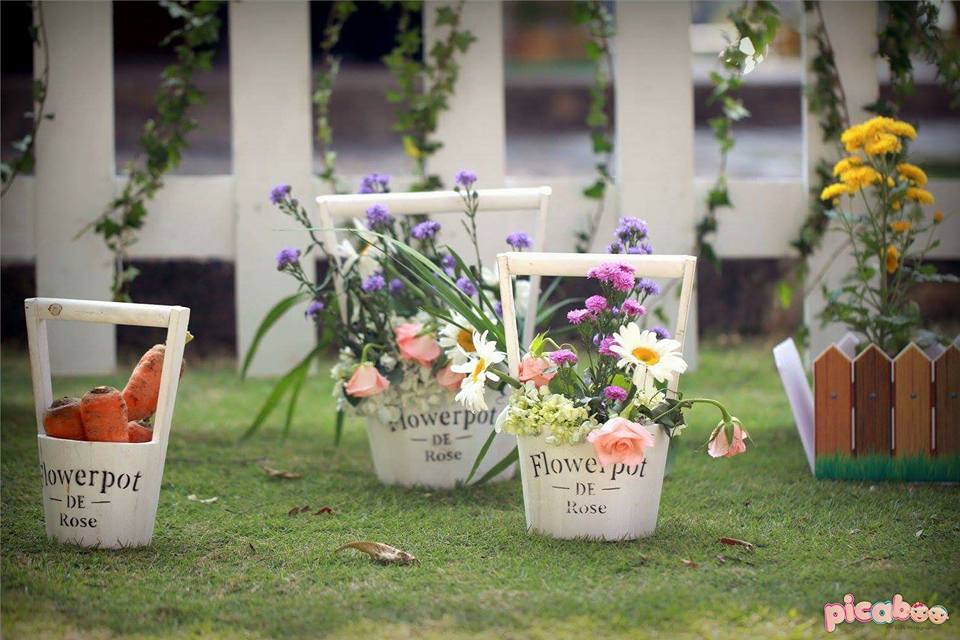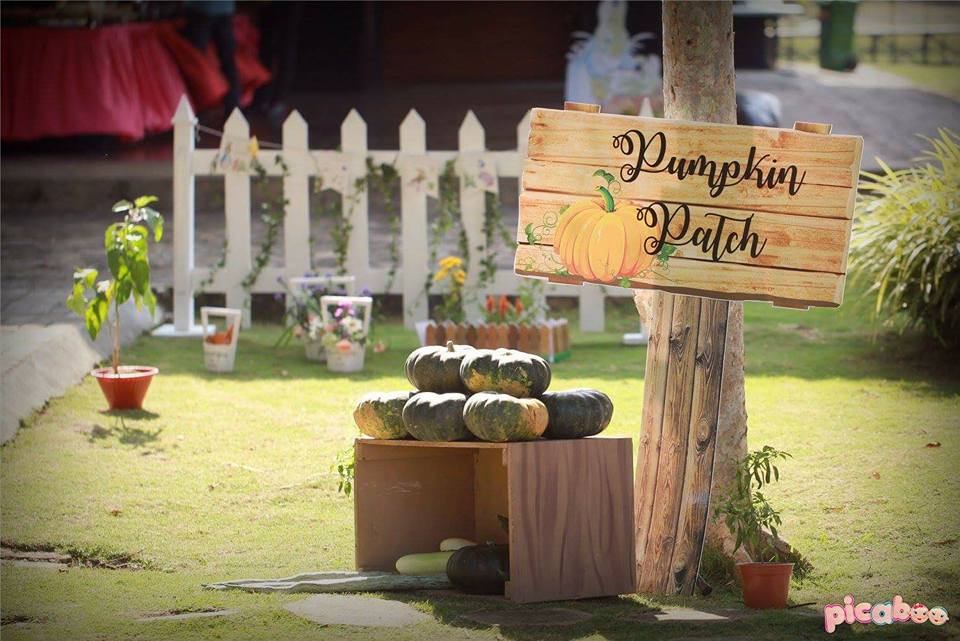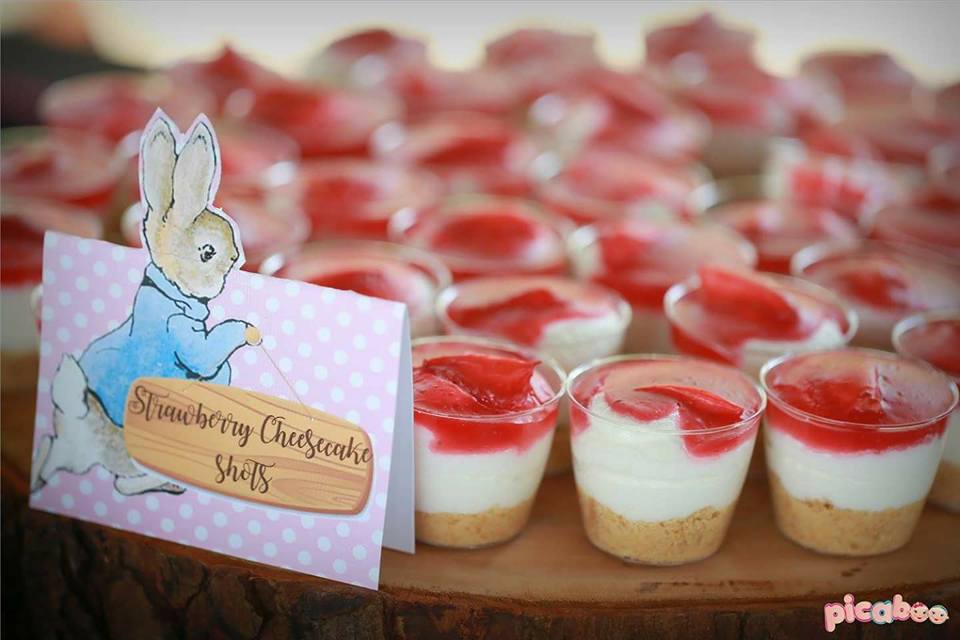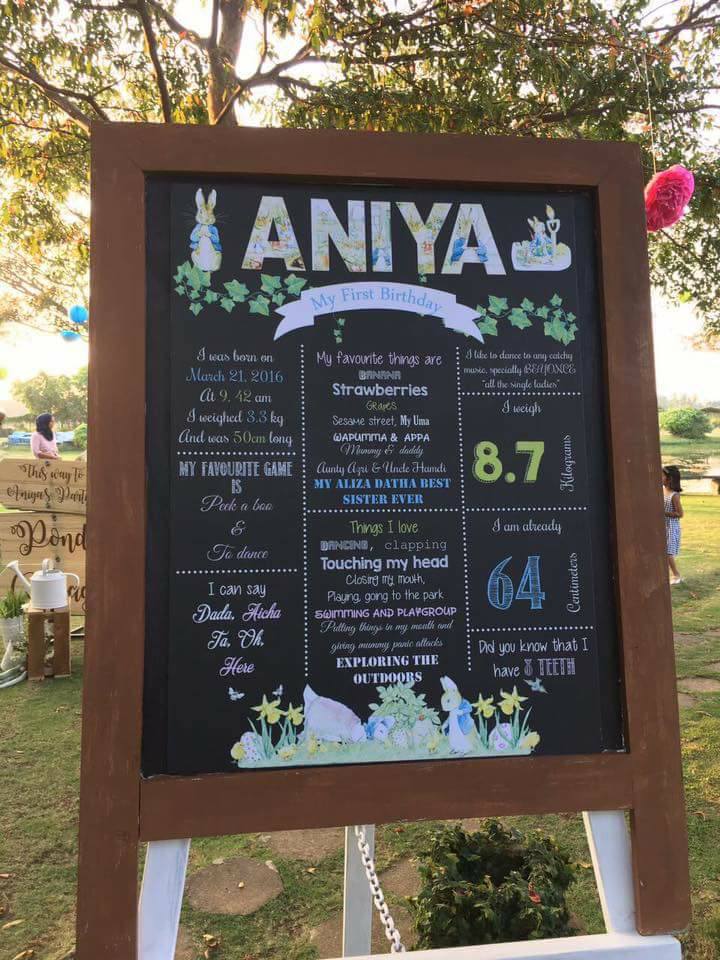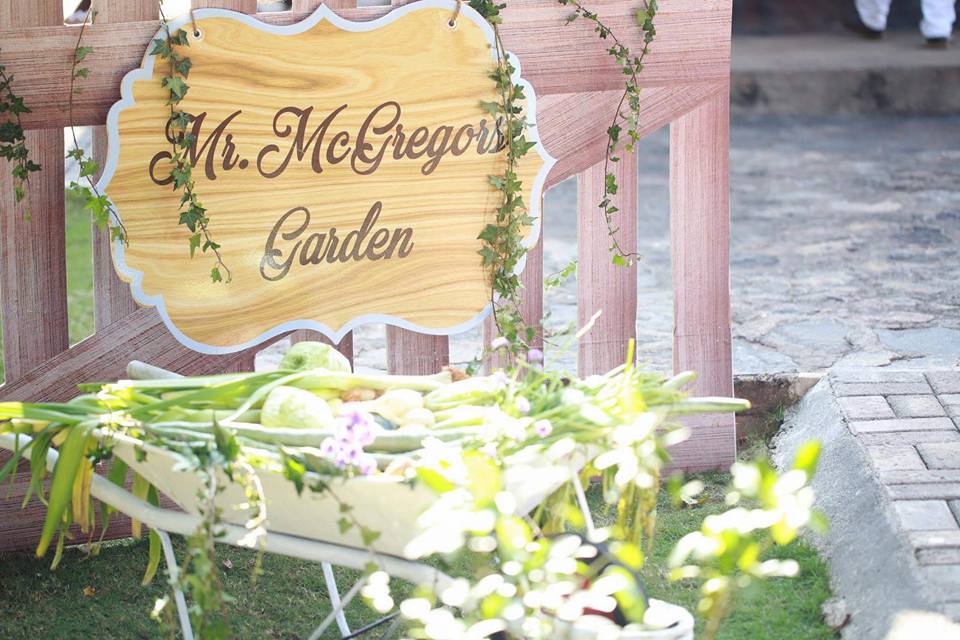 MORE INSPIRATIONS