Every little girl deserves a magical birthday party and that's exactly what event stylist Sweet Jelly Parties did with their Lavender and Lace Butterfly themed party. This event was absolutely breathtaking with its soft colors of lavender and its elegant textures of lace, all woven in beautifully to make a memorable and very special birthday party.
Party banners made of doily paper with lavender lettering and butterflies were hung up while white and pink paper lanterns and butterfly cutouts were spread throughout the venue. Jars of white Babies Breath and garland of greenery with pale pink flowers offered sweet accents of decoration. But the highlight of the event was the main table, full of sweets, treats, and a gorgeous sight to behold. This area is where the theme of the event really came to life. Draped with a lavender and lace tablecloth fit for a queen, the main table housed an array of delightful delicacies. The backdrop for the table was elaborate and full of vibrancy, with huge handmade lavender flowers lining the ceiling, each possessing a lavender ribbon that tied to a burlap circle with a lavender letter. This spelled out the birthday girl's name along with two more images of pretty butterflies.
On the table itself was a feast for the eyes, with mint-colored platters full of lavender themed desserts. The birthday cake sat in the center on a tall stand and the cake was covered in lavender icing swirled in the shapes of flowers. The cake had two tall vases of pale pink flowers on either side and lavender frosted cupcakes below its towering stand. Four smaller platter stands were filled with these same pretty cupcakes, and alongside those were lavender cakepops with white butterfly garnishments, lavender sugar cookies with lace-patterned frosting, and a large apothecary jar filled with lavender, white, and pink candy baubles. Pale pink bags with a paper doily and butterfly design were available for guests to even fill up with their favorite sweets!
Credits –
Event Styling & Props- Sweet Jelly Parties
Photography - OC Portraits
Cake/Desserts - Sweets by Gigi
Party Printable - Just a little Sparkle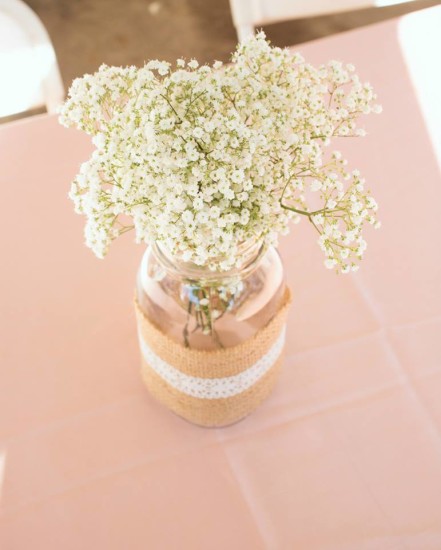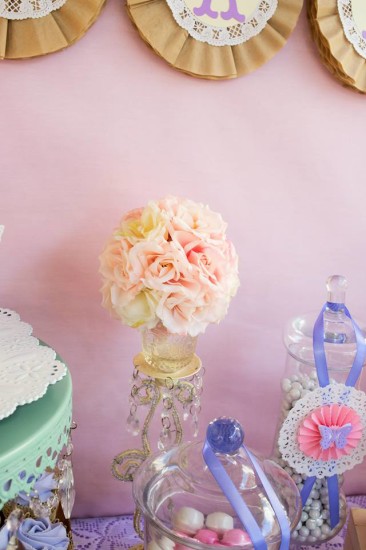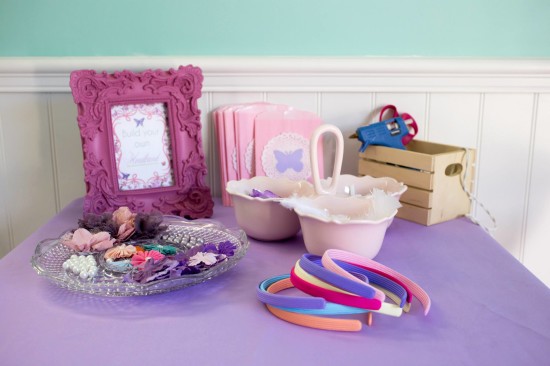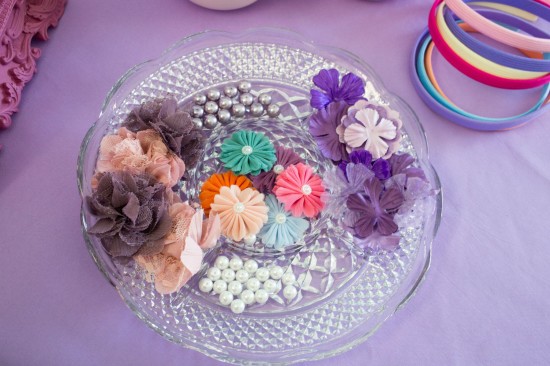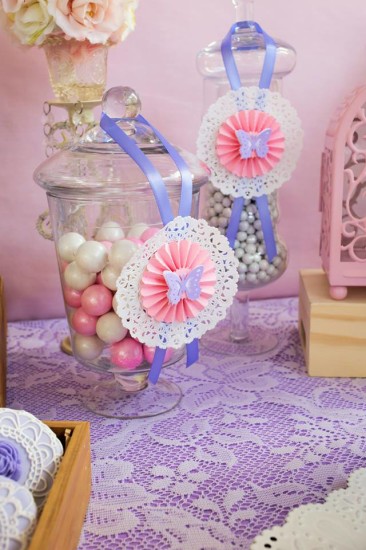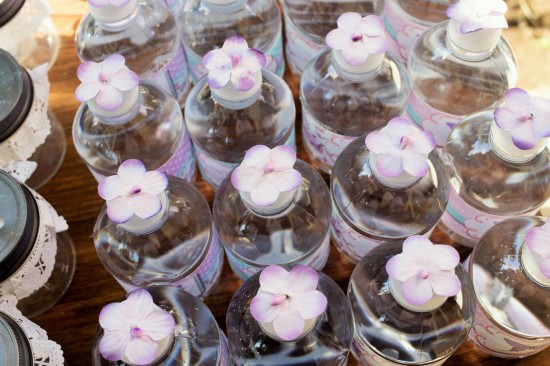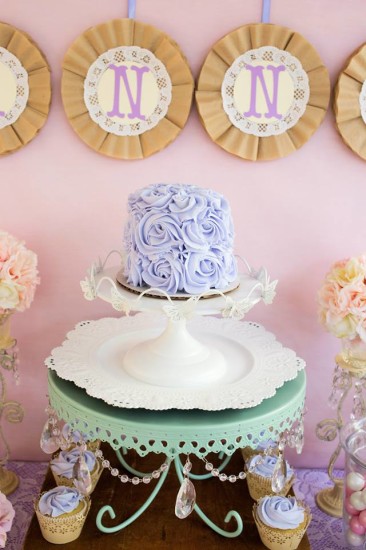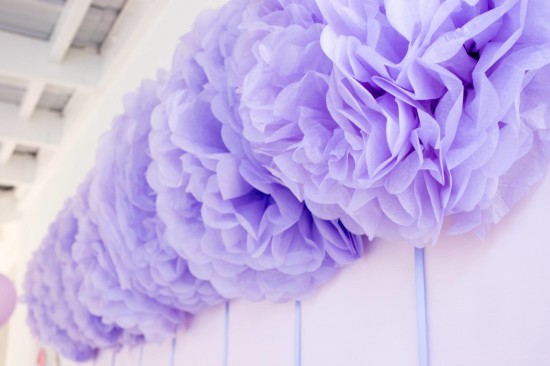 MORE INSPIRATIONS: