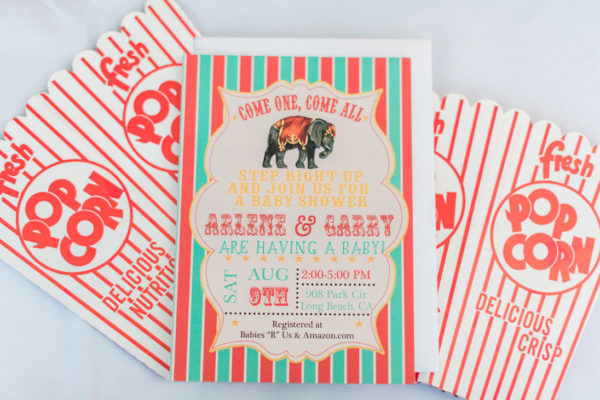 Taking advantage of a gorgeous outdoor landscape, this Classic Circus Baby Shower was a lovely way to celebrate new life and a special mom-to-be. With the ingenuity of Jolette Angelini and Jennifer Messock and the photographic skills of Katie Jackson Photography, this party was a beautiful success.
Vintage styled invitations made the perfect intro for this special day, boldly advertising the party in red, teal, gold and white. An adorable image of a circus elephant was centered at the top of the invitations.
A welcome sign greeted guests as they came to the front porch, in a fantastic vintage style and it was accented with a big bundle of colorful balloons, ensuring that no one would miss it.
The back porch was decked out in all sorts of fun decor from colorful hanging lanterns to a flag banner with all sorts of brilliant patterns hanging over the dessert table. The dessert table itself was a long row, providing lots of room for the goodies.  A white cover gave a stark contrast to the colors that stood out vibrantly on the tabletop. Divine cupcakes frosted in brown and white ensured that everyone could find a delectable flavoring. A ferris wheel made a marvelous centerpiece, holding cupcakes in each seat sweetly. Classic popcorn boxes were a neat vase for little bouquets of white flowers.  Rows of cotton candy wrapped up with labels saying, "Thank you for coming," waited for guests to grab and go after the party.
An adorable craft station was set up for everyone to create a special onesie for the baby-to-be. With popcorn boxes filled with markers and rows of white onsies waiting, each guest was able to work their crafty side.  Behind the table clothesline was hung so they could be displayed as they dried off.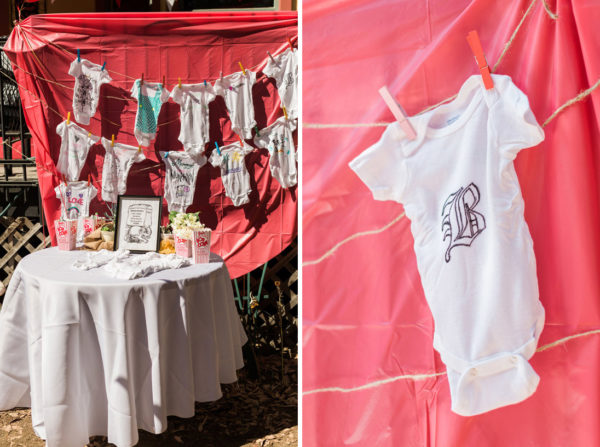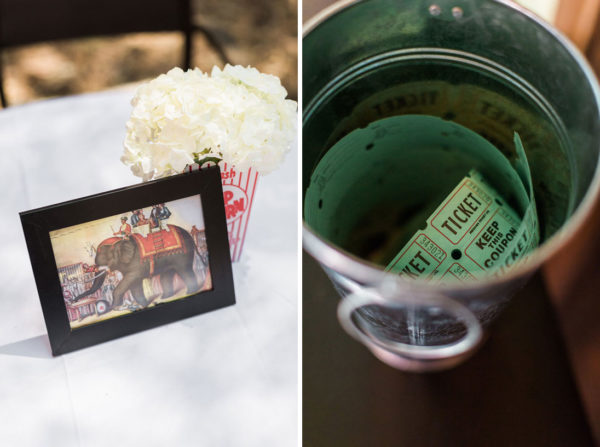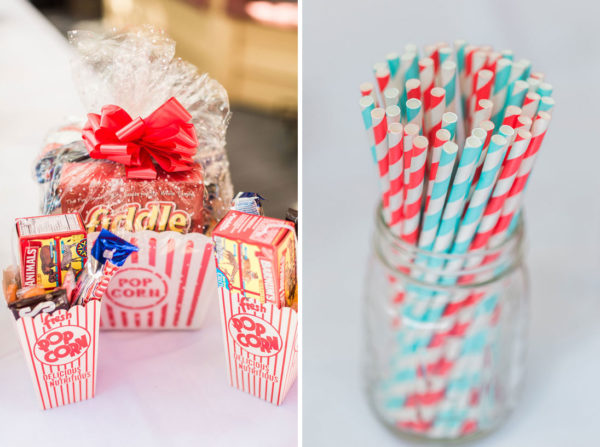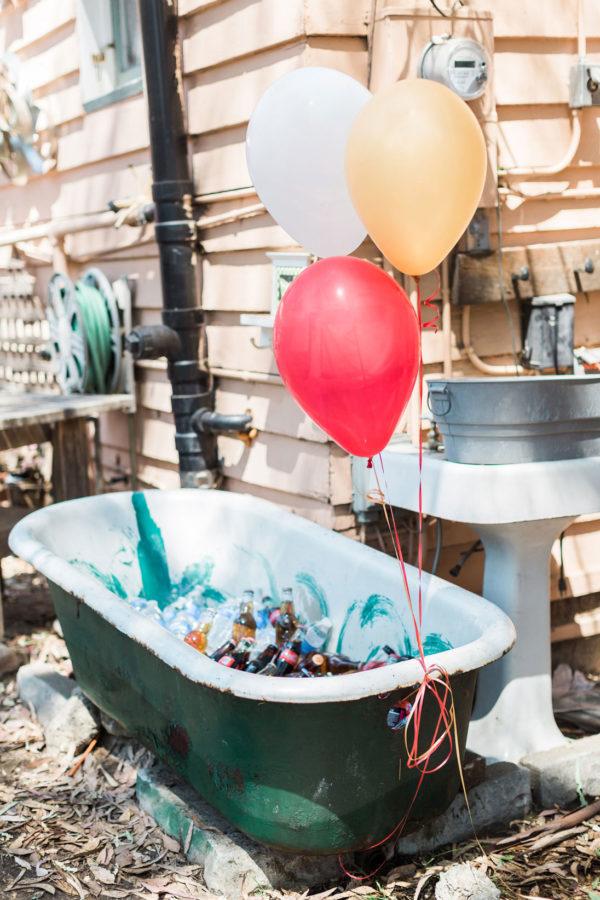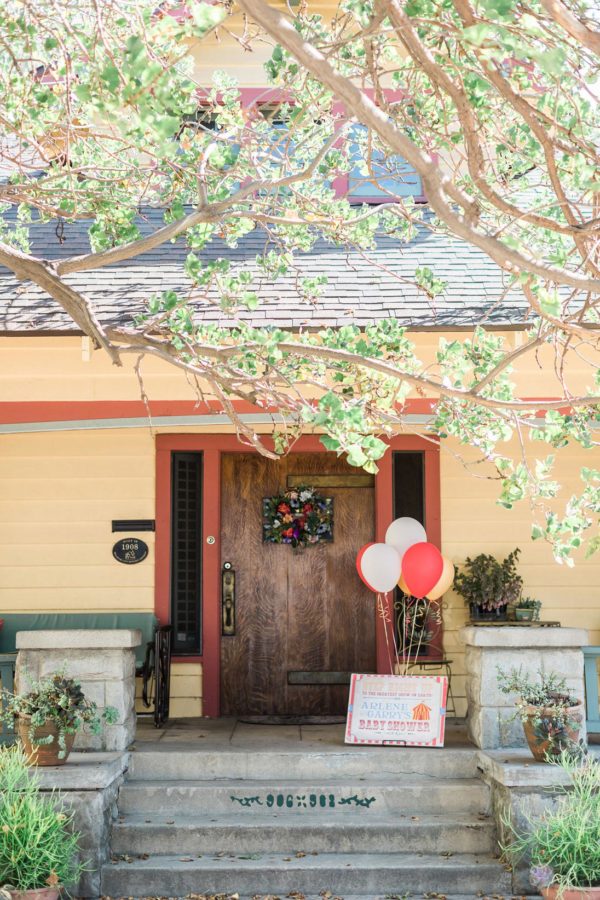 Credits –
Photograpy: Katie Jackson Photography
Cupcakes: Doly's Delectables
Catering: Lazy Acres
Entertainment: The Los Angeles Clown Company
Favors: Sweetopia
Invitation and Favor Tag Design: Sweet Bee Design
Event Styling and Floral Design: Jolette Angelini and Jennifer Messock
Venue: Private Home
MORE INSPIRATIONS