As a variation on a circus theme, this unique shower actually went with a Festive, Interactive Vintage Circus theme, bringing a new twist to a fun favorite.
Using a red and turquoise color palette, INTUITIVE IMAGES PHOTOGRAPHY really captured every little detail in a neat way, letting the world remember this party forever. The invitations were absolutely adorable with an old-school font that brought that vintage feel in right away.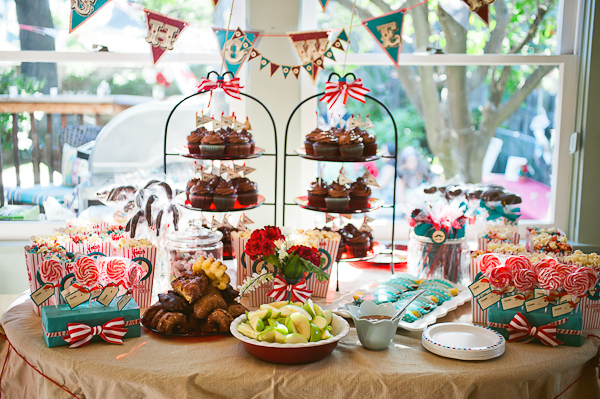 The dessert table was a bundle of fun, starting off right with a bright and fun flag banner advertising Baby Shower in large bold letters. Hung right in front of a window, this sign was lit up magnificently with natural lighting that gave the room a warm and inviting look.
The treats looked completely delicious with such an array of vibrant colors and exciting patterns it would be hard to choose what to try out first! With large red and white striped lollipops, it was easy to see that this party was a circus waiting to happen. Each lolli even had an adorable little tag attached to it.
There were cup cakes on a fun three-tiered tray just oozing with chocolate deliciousness. The tray was a neat vintage type that was wrapped in a bold red and white ribbon.
And for those wanting a little healthy touch, there were even sliced apples in a beautiful white bowl to munch on. With red, white and blue colored popcorn, this table really held a little of everything you could want to eat at a circus event.
The decorations at the party were fantastic. There were big teal and red hanging lanterns that emphasized the themes color choice perfectly. With a spread of vibrant red and white flowers in each area, this party really had the theme well spread.  There were even circus activities for all the guests to remember for years to come!
Credits-
Photography: INTUITIVE IMAGES PHOTOGRAPHY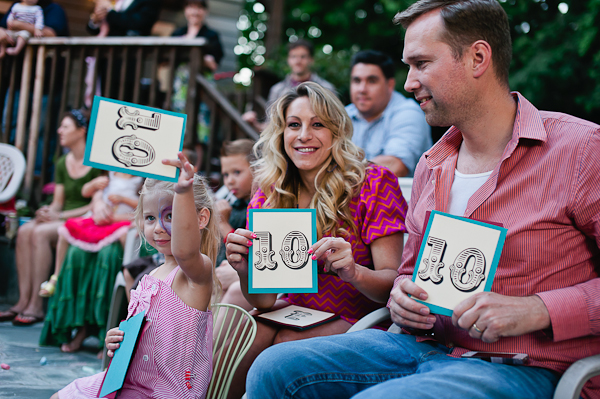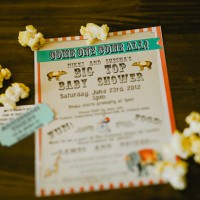 MORE INSPIRATIONS: