Owlie Powlie put together this Girl Monster Bash Baby Shower, ensuring a blast of fun that mom-to-be could remember forever. With bright colors and adorable monsters, this event was one-of-a-kind.
Each aspect of this Monster Bash was personalized with fun labels and tags that kept the theme blended throughout the venue area fantastically. With a personalized Welcome sign, everyone who came knew exactly who they were celebrating. A wonderful sign saying, "Enter at your own risk" was also created, providing a fun thrill for the visitors before they even came into the room.
Silverware wraps were created to hold the forks and spoons with a splash of fun color and little monster mouths.
The treat table was a crazy, colorful display of monster madness that would certainly impress any monster fan.  With a blast of pink for the table cover, all of the table snacks stood out beautifully. The table was even set against a soft blue backdrop for an elegant effect. A Welcome Baby banner hung perfectly behind the table with adorable little monsters on it.
The treats at the table was all wonderfully arranged and decorated with monster details like eyeballs and monster faces. Delicious looking cupcakes were wrapped in monster mouth cups and had little eyes sticking out of them, creating a cute and delicious treat. There were even a fun tray of mini-marshmallows set out with little monsters on sticks standing out. Each food was labels with matching monster labels, so everyone knew what they were eating up.
The cake was a fantastic display of tasty delight that looked just like a furry little monster pal. With pink and blue frosting placed to look like monster fur, this cake seemed to have a life of its own. Finishing touches on the tasty treat were eyeballs and a cute little personalized tag.
Credits –
Event Design & Printable – Owlie Powlie | Facebook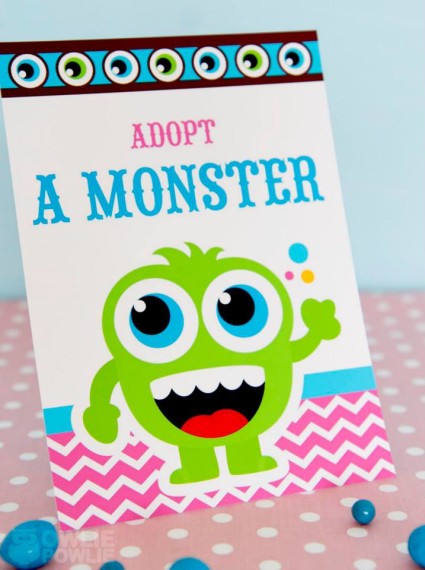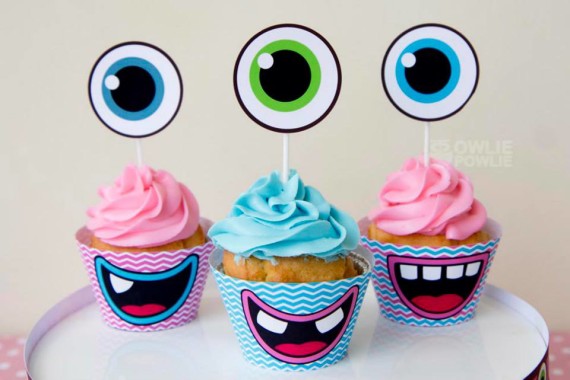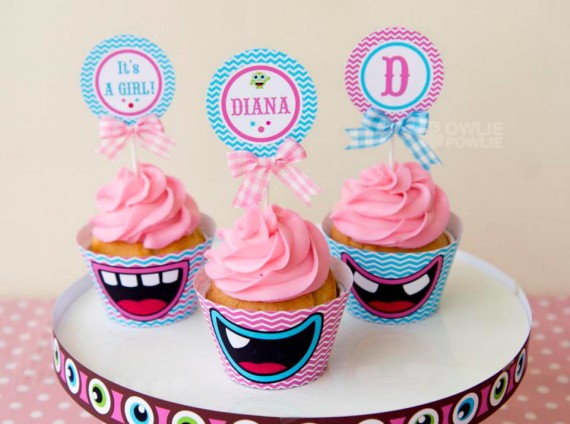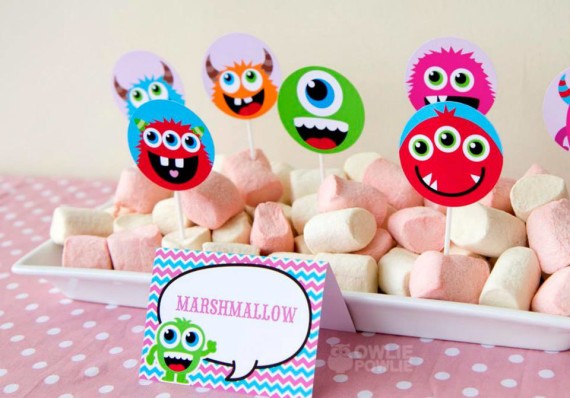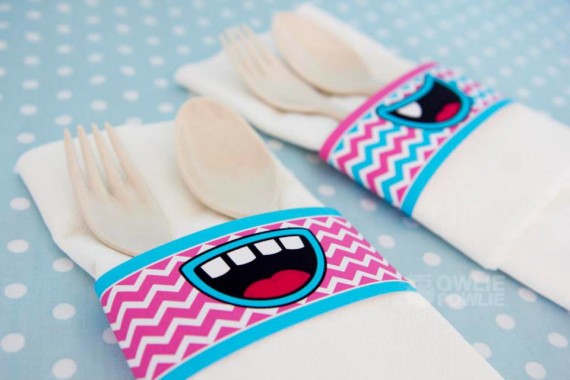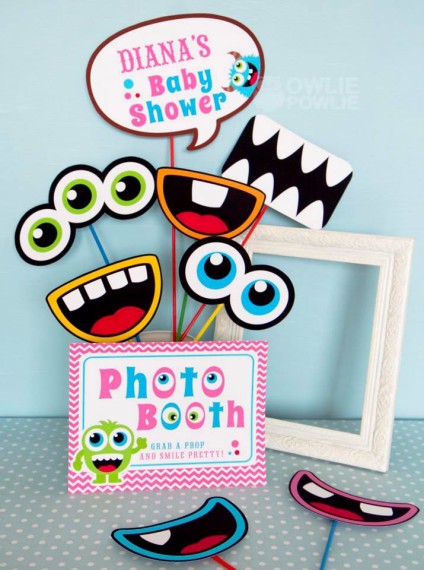 MORE INSPIRATIONS: