This lovely Unicorn Baby Shower was a fantastic blend of elegance and mythical ambience. Designed beautifully by Pink Martini Events, this party offered entertainment and decor that anyone could love.
Taking the year's Chinese Zodiac animal, the horse, they decided that it would be even better to use a unicorn for that extra sparkle and fun for the theme, creating a one-of-a-kind idea.
For the backdrop, a wonderful paper-mache unicorn was made, with silver holographic paper forming the horn, giving it that ethereal quality that is both mysterious and shimmery. To add emphasis to the fantastic unicorn bust, beautiful tissue paper and crepe paper flowers were placed in abundance around it.
The dessert table had an array of all kinds of things that unicorns could probably enjoy, letting the guests join into the element of myth with a fun twist. There were fun, sprinkle-dipped sugar cookies made for a colorful addition and even frosted puppy chow. With a pile of oversized marshmallows and tasty powdered donuts, this table was a delight to look at.
The table was covered in a soft colored cloth that made a good stage for all of the bright colors of the food and decor to shine. The trays were a fantastic range of beautiful white ceramic all the way to a mod-vintage tiered-cupcake stand. There were even lovely floral arrangements perfectly placed to draw the eye.
The cake was a sweet two-tiered delicacy that any dessert lover would want. With colorful detailing on the bottom layer and a golden unicorn for the topper, this cake was elegance in a sugary form.
Some other decor included 40 matching tissue paper fans that decked out a section of the wall in splendor. It made a lovely background for the baby shower games that the guests enjoyed. In the entrance area, a wonderful polyester cloud with strings of pink raindrops welcomed everyone into the party.
Credits –
Balloons and cake toppers OH SHINY PAPER CO
Main Cake CAKES BY TRICIA FAYE
Event Design PINK MARTINI EVENTS
Photography Cotton Love Studios
Invitations PAPER WONDERS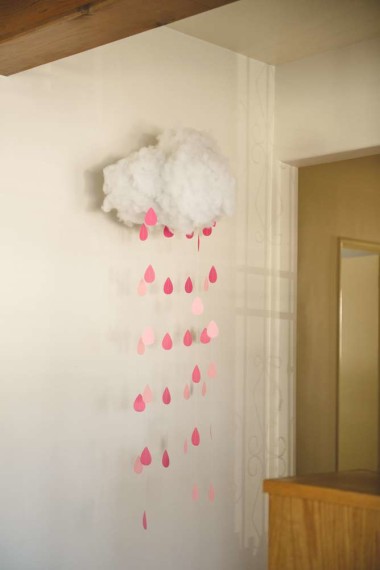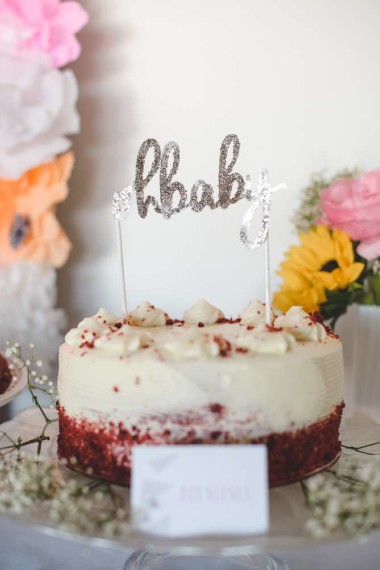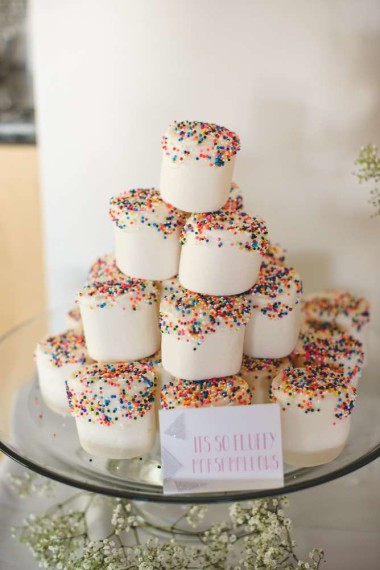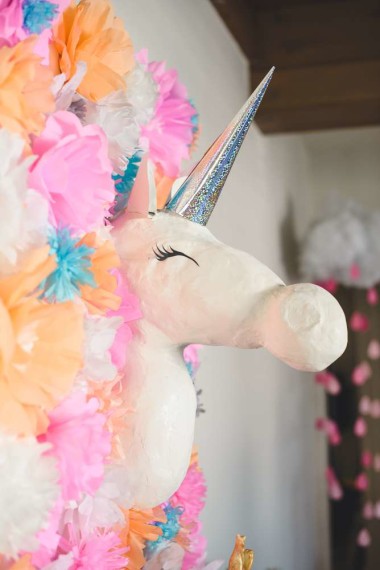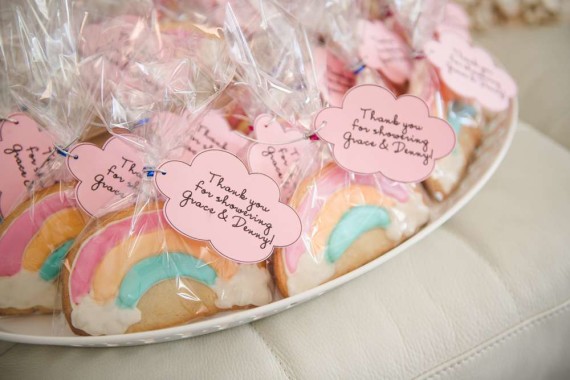 MORE INSPIRATIONS: