"WANTED" Western Baby Shower Theme Ideas:
Planning a baby shower takes a lot of creative thought and planning. Perhaps you have taken on the job of planning a friend's baby shower, but you want to do something special and unexpected. I will provide you with ideas for a western themed baby shower that will be fun and different. Make this baby shower unique by asking all of the guests to come dressed up in western attire, prepared to do some roping.
Western Baby Shower Invites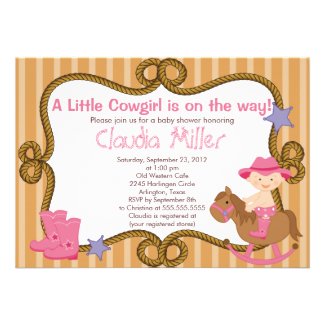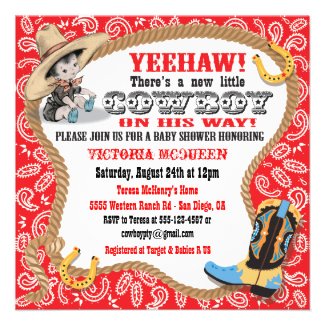 You will want to have a place where you can put down hay as part of the decorations because hay is a must have for this type of baby shower. At the entrance to the party, create a western style entrance by adding swinging doors that were prevalent in entrances to saloons of the old west. Cut your saloon doors out of stiff cardboard and attach them to your party entrance and maybe put some hay bales on either side of the doorway. Around the room, place items that can represent the old west, like ropes, saddles, and lanterns.
Centerpiece
When guests enter the room, they will find hay spread about on the floor and strategically placed hay bales will serve as seating. The first thing their eyes should be drawn to is the fantastic western centerpiece you will create, placing it in the center of the room. Take a large cowboy hat and put some dry floral foam in the hat. Add some pretty flowers to the foam to make a beautiful western style centerpiece. You can even add a cowboy boot on each side of the centerpiece, placing cattails or sunflowers in those to accentuate your centerpiece.
Theme Scene Setter
Theme Tableware

Western Baby Shower Games & Activities
Bloomers – Wrap up a gift box and tell the guests that they will pass the box around while some western style music is playing. You can tell them that the box holds 'bloomers' and whichever guest winds up with it when the music stops must open the box and actually wear them. However it is really a joke- as the box will actually contain a beautiful corsage that the winner can wear as a memory of this great baby shower.
Rope a Bottle – Set up some baby bottles in a corner of the room and have guests attempt to rope a bottle with a rope that you will provide. Each bottle will contain a slip of paper that has the name of a gift on it and when a guest ropes a bottle, they will receive that gift.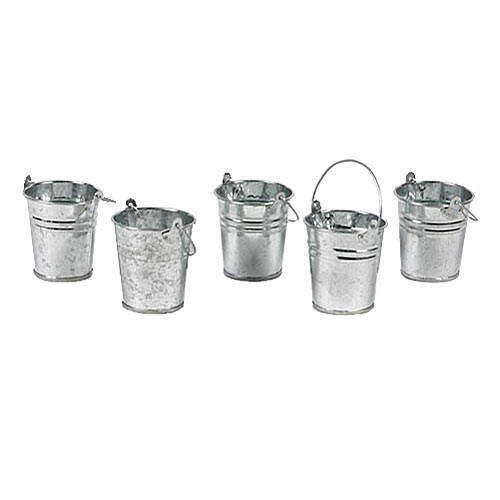 Balloon Race – Cowgirl/boy guests will place a balloon between their legs and race to the end of the room and back. The winner will receive a gift you have prepared.
Photo-booth – Gather up all friends and families for a perfect photo booth session. You may need to print out a large poster that fits with the theme. A large "WANTED" sign in the background or have a session in a little tent studio with hays.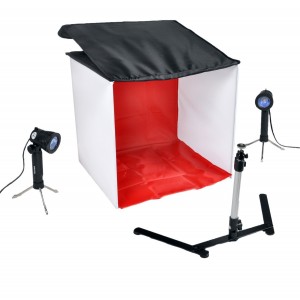 Baby Shower Game Printables:
Theme Favors
Purchase some plastic cowboy boots and stuff them with western style favors like rope licorice, beef jerky, etc. You could also purchase shredded beef jerky that actually comes in round tins that look like tobacco chew tins. Another idea is to purchase straw cowboy hats and fill them with special guest party favors
Follow My Mess's board Baby Shower Cowboy & Cowgirl Theme on Pinterest.