This Glam Safari themed baby shower was planned by Aura Decorations. The party was bursting with animals and had a stylish touch.
The dessert table for this party was nothing short of fabulous! In amongst leafy greens was a large three-tier cake that was frosted to resemble a giraffe on the bottom. The middle and the top of the cake featured different animals that you might see on a safari. A huge cake top read "oh baby" in shiny gold letters. White suitcases were used to display safari themed cake pops and cupcakes.
The background of the dessert table was filled with greenery. It almost looked like a real jungle. Around the greenery was a cascade of white balloons. There were even a few clear balloons filled with gold confetti to give the party a touch of glam. Large white flower arrangements were displayed in gold vases. A stuffed giraffe was looking longingly at the delicious cake.To the side of the table was a large white chair that served as the perfect area for guests to take photos. 
The guest tables fit right in with safari theme. Each table was covered with a white tablecloth and place-mats were made to look like large leaves. Animals made to look like they were covered in shiny gold were displayed at the center of each table. 
Credits & Vendors
Decorations: Aura Decorations
Cup cakes and minis cakes: Itza placencio
Sweets: lenni
Balloons: aura Abreu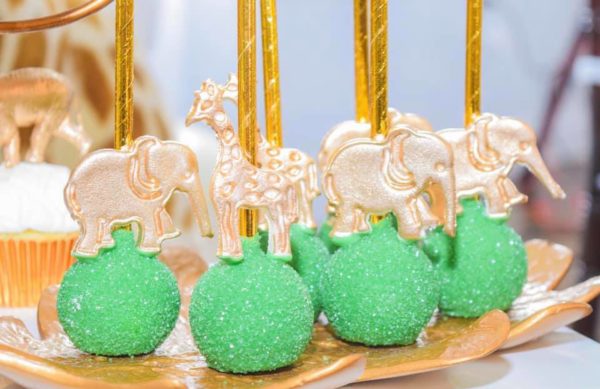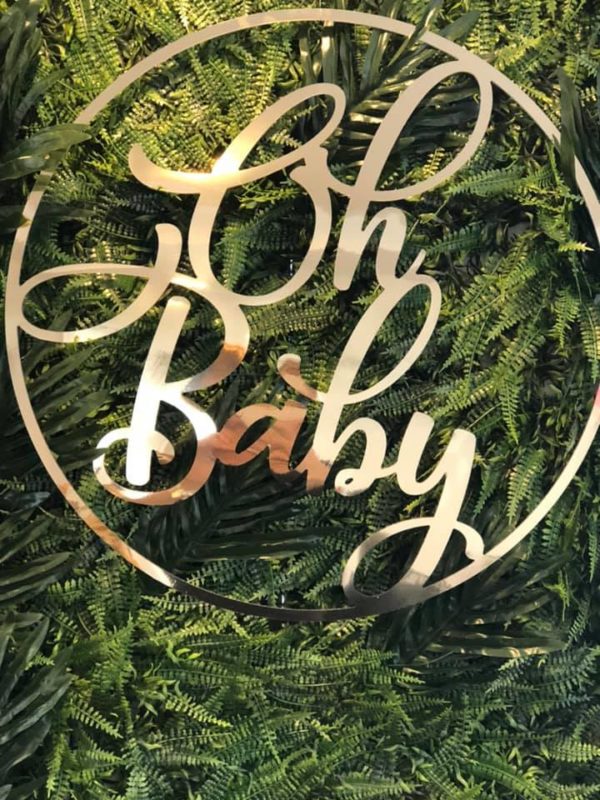 More inspirations: