This adorable yellow and white teddy bear themed baby shower was planned by Aura Decorations. The party was filled with sweet teddy bears and rich gold accents!
The dessert table was fabulous! A large two-tier cake was decorated with white teddy bears all over. The bottom of the cake featured an intricately frosted train. A shiny gold topper read "Baby Boy on the way." A side table held elegantly decorated cupcakes complete with yellow bows. Two smaller cakes were placed on white suitcases, which gave the party a bit a vintage feel. 
The background of the dessert table was beautifully decorated! Yellow and white balloons in various sizes created an archway around the dessert area. On the wall were a couple or ornate gold sconces. The white suite case also held an eye-catching floral arrangement filled with yellow and white flowers. Stuffed teddy bears and a picture of an ultra sound also decorated the table. 
Credits:
Aura Decorations
Cakes, Cupcakes: Ilza Placencio
Sweets: Lenni Uceta
Flowers: David
Photographs: Marvin Peralta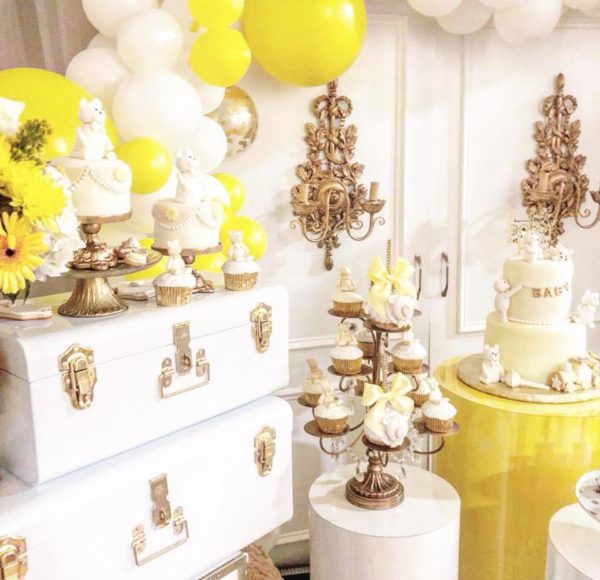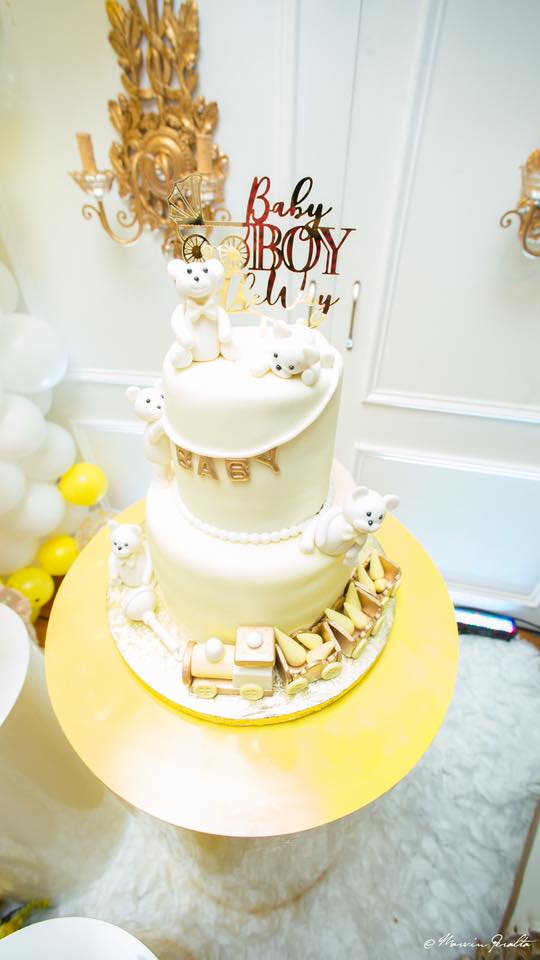 More Inspirations: