This fantastic Sweet Teddy Bears Baby Shower was full of adorable touches that made it both elegant and unique.  Distinctive Party Designs created this lovely party, using their innovative skills to build a party to remember. Set outdoors on a bright sunny day, all of the decor was brilliantly displayed.
The food buffet was expertly placed along a windowed wall with a fantastic sheer cloth backdrop that set the base for an elegant soiree. Massive paper flowers in yellow and white were hung on the backdrop, filling the space gorgeously. The table was covered to the ground with a burlap cover that created a neutral base for the soft green top.
A sweet "Hello" banner hung across the front of the table with a cute blend of bold letters and patterned backgrounds. The layout on this table was absolutely superb from the deliciously decorated cookie trays in the front row to the delightful jars of candies on crates in the back row. Everything was easy to see, so the guests could check out lovely decorations as they grabbed tasty treats.  Gorgeous cupcakes were decorated with intricate flower petals. To the side of the snack table cute little table was set up with additional decorations, filling the outdoor space fantastically.
Crates were used to decorate at varying heights, creating a wonderful effect.  Tall jars of lemons and limes added a cute, fruity look to the party. For personal touches, framed art was made in fantastic bronzed frames that matched the party theme perfectly and each one had a special baby's name centered on it. They even matched the invitations with yellow and green colors and a little teddy bear and rattle on them.
This party was a smooth example of how perfect a joint celebration of little ones can be.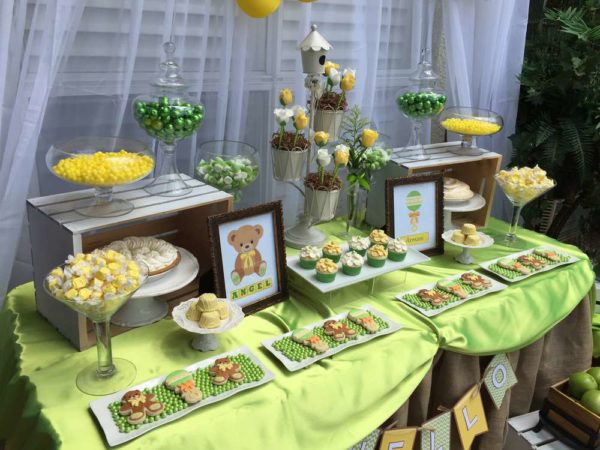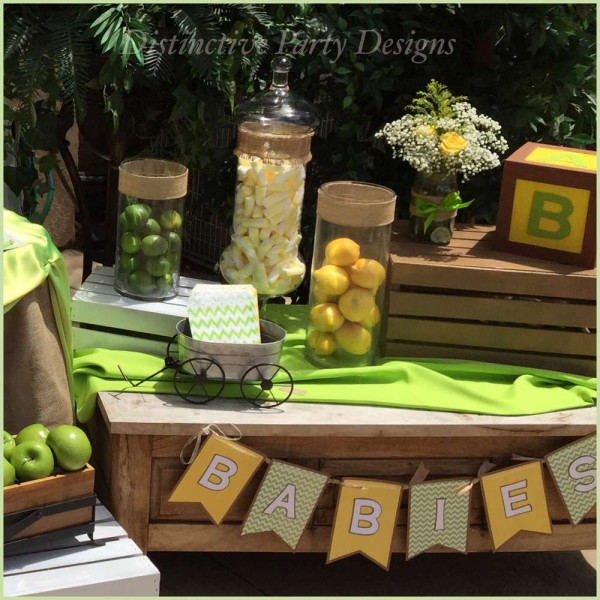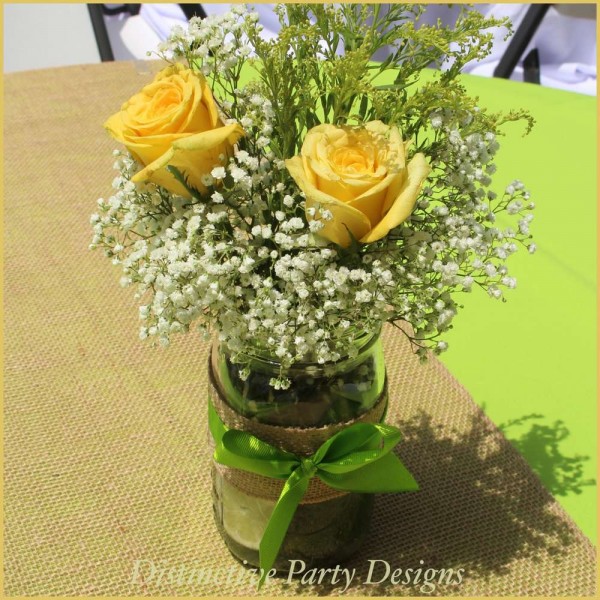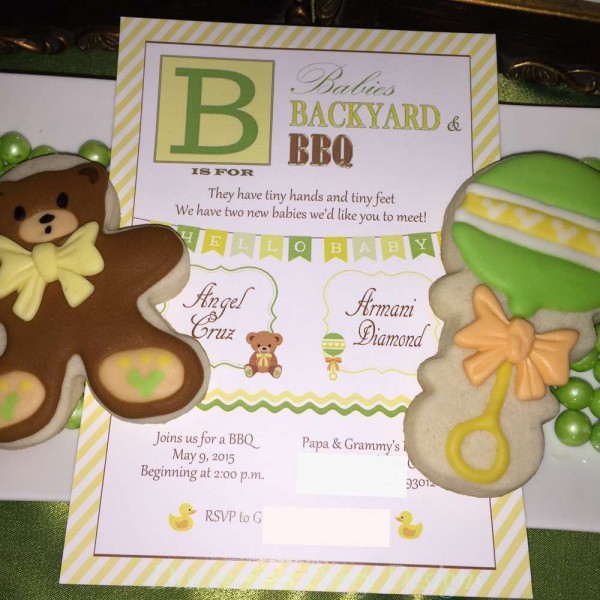 Credits – Distinctive Party Designs
More Inspirations: