This Little Ballerina themed baby shower was planned by Aura Decorations  Soft pinks and greens took center stage at this party. 
The dessert table was incredible! The center of the table featured a cake covered in pink flowers and dripping in gold frosting. Two mini cakes sat on either side of the large cake. Cake pops were decorated with incredible detail! Cupcakes in gold wrappers were decorated beautifully. The gold frosting was expertly crafted to look like miniature ballerinas and dance slippers. 
The background of the dessert table was beautiful. A cascade of flowers hung down the side of the table. Several other matching floral arrangements were scattered around the table. Behind the table, the wall was covered with thousands of pink and white flowers. The flowers were in front of sparkling gold and sheer pink curtains. The entire table was sitting on top of a fluffy white rug. 
Another area was the picture perfect place for a photo shoot. A vintage looking window was covered in a vine of flowers and featured a small sign reading "welcome." An elegant gold bird-cage sat on top of the table and was filled with pink flowers. 
Credit: Aura Decorations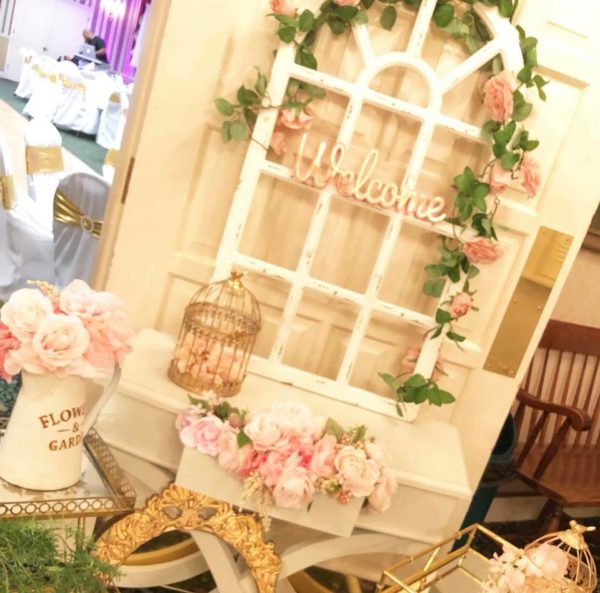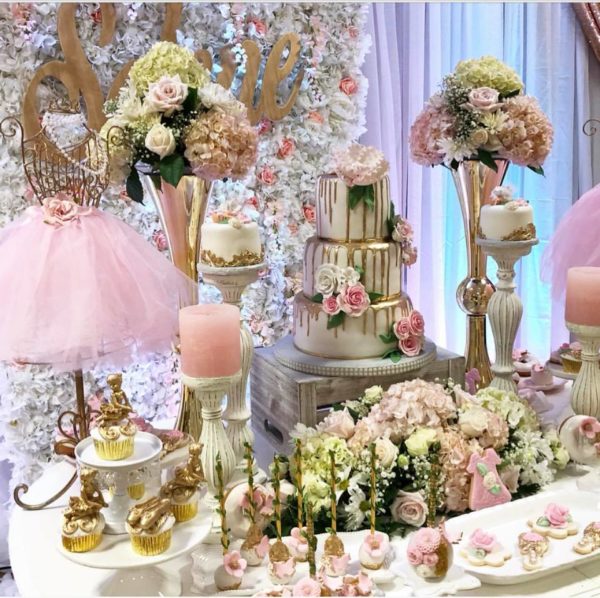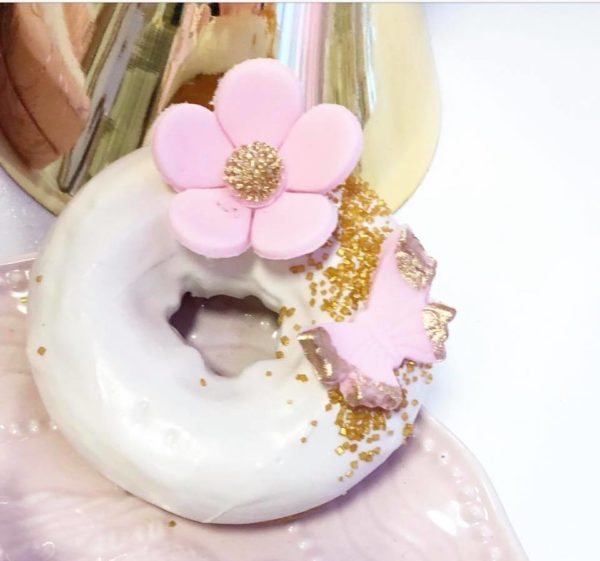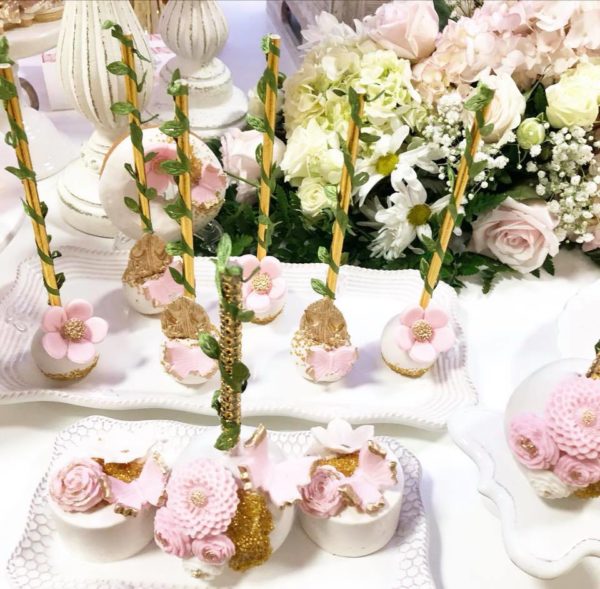 More Inspirations: