This Luscious Blue And Gold Shower was prepared with the super styling skills of Sweet Event Styling by Thanh. The venue chosen had a fantastic contemporary style that complemented the soft details of this adorable theme perfectly. A brick wall made a perfect background to the blue and white tones of the decorations. With gold incorporated throughout, the venue had a sophisticated vibe too.
To one side of the dessert table, a teepee was created in white and set on top of a soft white rug.  Inside the teepee, a fun arrangement of blue and white pillows invited guests to stop in for a rest. Outside of the teepee, a fantastic white stool sat too, covered in a wonderful fluffy material.
The treat table was stunning with massive displays of balloons on top and bottom.  Blue balloons filled the top of the backdrop in various sizes, creating a depth that would definitely draw interest. The balloons at the bottom were all in white with a fun range of sizes too. Throughout the dessert table, various types of blooms were incorporated, giving a delightful natural look to the decor.  
One favorite treat made for this party was a tree filled with chocolate-covered strawberries with white flower blooms too.  Frosted in blue with lovely white details, this treat tree looked absolutely decadent. It was placed on a golden cake tray and stood tall at the back of the table.
Tasty cupcakes were frosted in blue and sat invitingly at the front of the desserts. There were even cups with yummy pudding to enjoy!
The celebratory shower cake was a fantastic centerpiece for the table with layers created to look like a carousel. Frosted in a soft blend of white and blue tones, it matched the theme to perfection.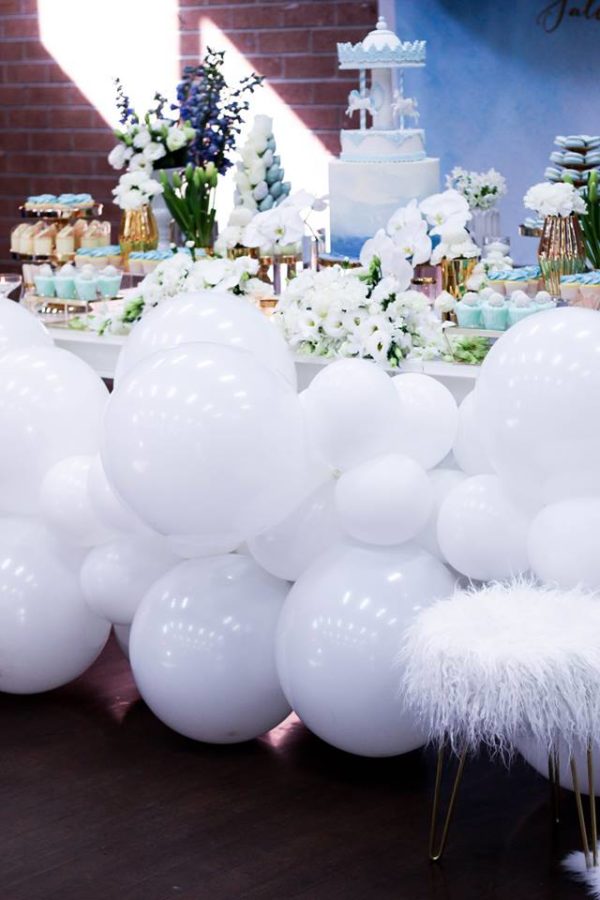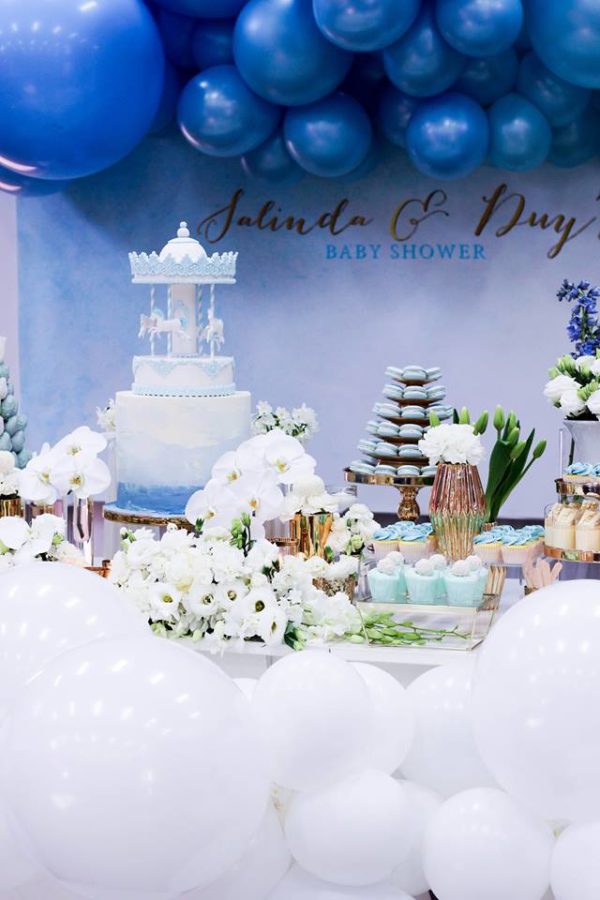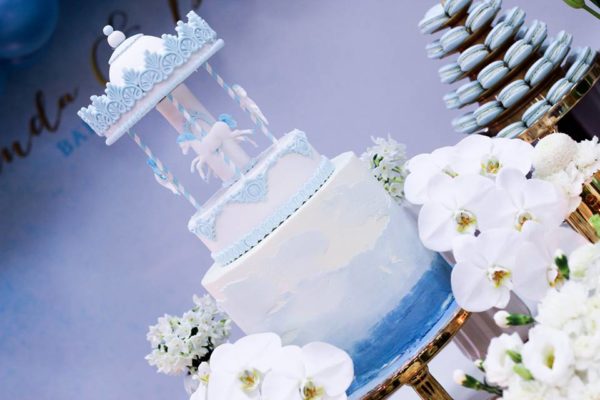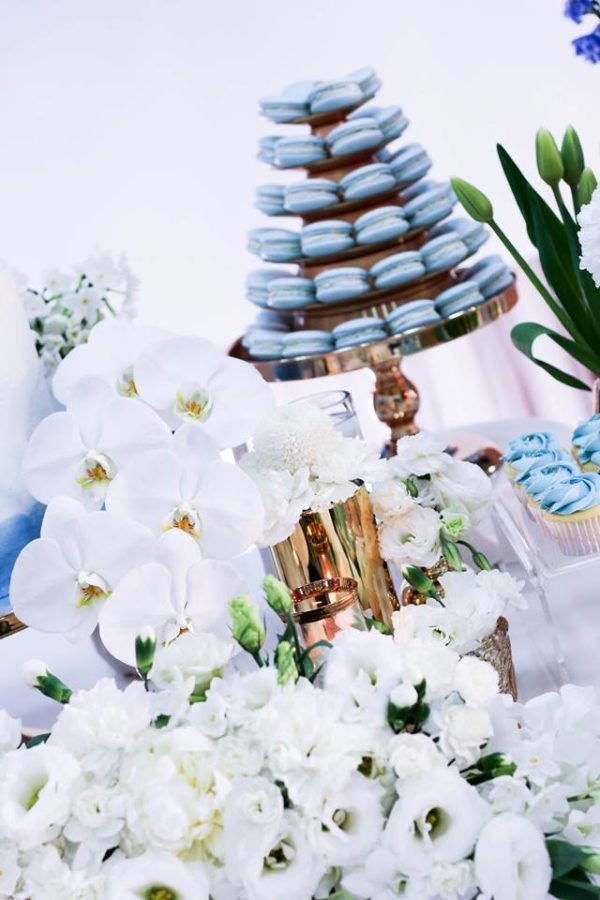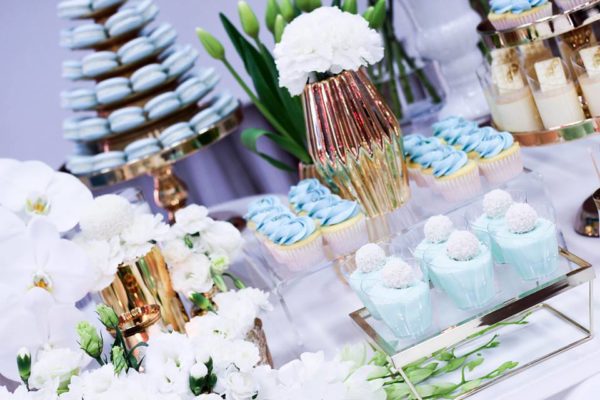 Credits:
Styling, setup, flowers, graphic design, and photography: Sweet Event Styling by Thanh
Cake: Something Blue Cakes
Cupcakes: lovewithcake
Macarons: One Bite
Strawberry tower: Dom's Strawberries Delight
Dessert Cups: Sweet Pea Treats and Events
Backdrop Print: Jo's Signs by Design
Balloons: Bubble Moo Balloons
MORE INSPIRATIONS: