The vibrant colors of this Marvelous Moroccan Baby Shower theme really brought this party to life. With the special skills of Tahara Green of Eye Catcher Design & Event Planning, the venue for this event was absolutely gorgeous! 
An entire scene was created around the dessert station that invited guests to grab a treat in fun fashion. A fantastic array of colorful fabrics gave a luxurious vibe hung in layers around the table.  The treat table was set on a large, thick textured purple rug. As a backdrop more lovely layers of fabric added to the royal feel of this section.  Bold colored throw pillows added to the Moroccan style of this venue, set to each side in cute groups.  The pillows were accented with tall plants that added a touch of life to the decor.
The desserts were prepared beautifully, with all sorts for the guests to choose from.  Cakepops were delicately covered in teal and purple frosting with shimmer details that made them look scrumptious. There were yummy rice krispy treats with golden decorations on them and adorable sticks for easy grabbing. Cupcakes were decadently decorated in bright colors, some topped with tasty cookies. 
The cake was stunning in many layers of luxurious detail, ensuring that this mom-to-be would feel like a real Queen at her special celebration.  Each layer was detailed with precision to create a palace look. It was set on a large square tray right at the center of the dessert table. 
Invitations for this event were superbly created in a customized style. A navy base with a light colored font gave an elegant feel that was certain to appeal. The settings at the guest tables were decorated to match the invitations perfectly with silver chargers and blue napkins for the guests to use.  Every detail at this party was pristinely placed, giving the entire event a fantastic feel.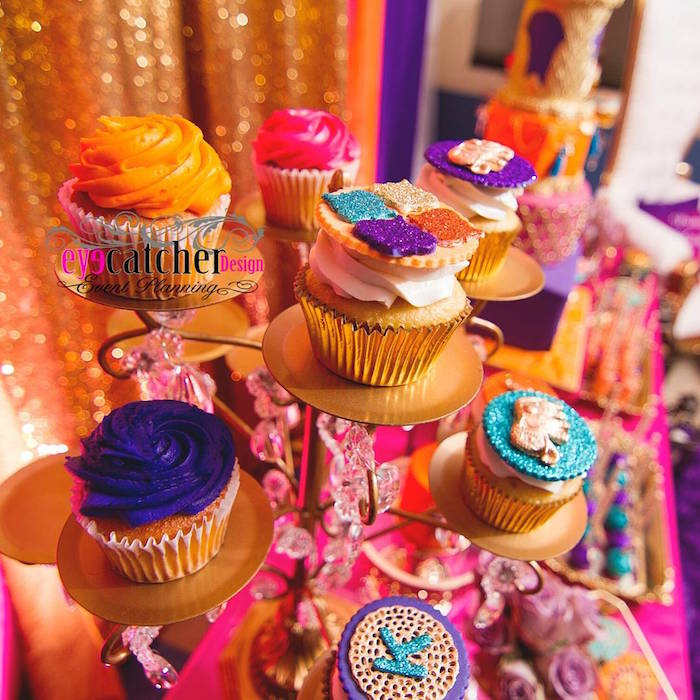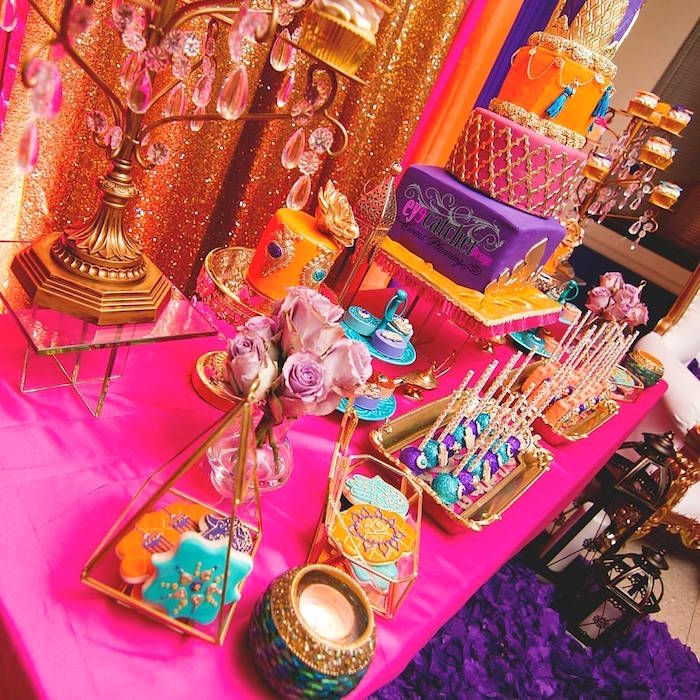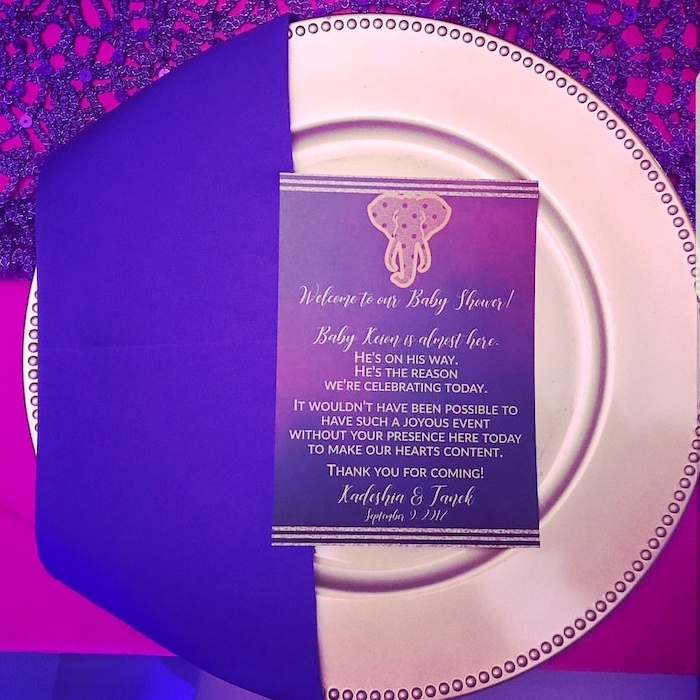 Credits:
Styling/Organizer – Tahara Green of Eye Catcher Design & Event Planning
Cake – LaLa's Cupcake NJ
Desserts – LittleTreats by Janna
MORE INSPIRATIONS: