It is impossible not to to adore this fabulous Floral Moroccan Princess Baby Shower by My Little Angel Decorations. From the vibrant choice of colors to the elegant variety of decor, the party was an elite beauty.
 A fantastic range of colorful sheer fabrics were draped beautifully throughout the venue to create a cozy and inviting atmosphere that matched the Moroccan theme to perfection. With soft lighting behind the fabric, the whole room had a gentle look.  Lavish carpets made a lovely addition to the area too, adding a royal vibe. 
The dessert table was stunning with a long, golden cover to set the stage and a unique arched backdrop. With a blend of flower bouquets and candles, the table reflected this lovely Princess style in sweet fashion. To really add to the extravagance of this shower, a massive tiered cake in bright colors stood right in the center to draw attention.  It was accented by adorable framed letters spelling, "Baby," at the front. Other fantastic details incorporated in this table set up were towers of elephants and ornate golden trays to hold the goodies. 
The guest seating was quite remarkable with lots of round tables to accommodate a large group. Each table had a soft, pastel toned cover. The chairs were covered in white with pretty peach sashes on each one. To add to the elegant design of these tables, flowers were arranged in a circle around lit candles in vintage style lanterns. 
A whole special section was set aside for the mom-to-be to enjoy her party. It had a long chaise for her to lounge on comfortably and a round table held more gorgeous Morrocan decorations. That table had a pretty cover with massive rosettes around the bottom of it to give this section a soft, cozy feeling to it.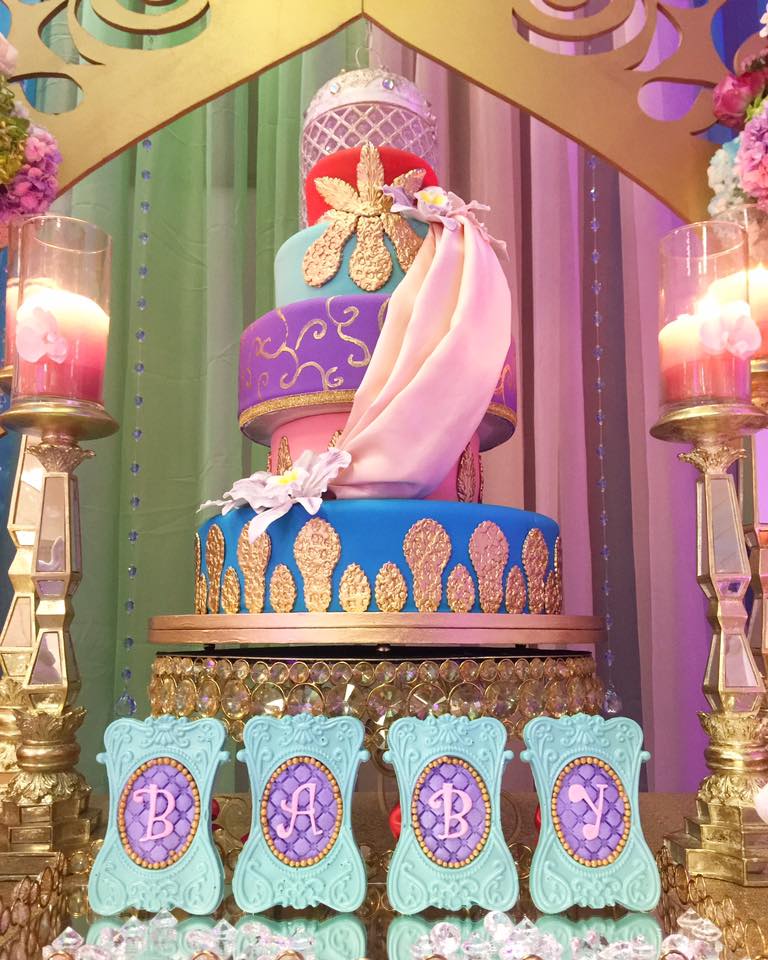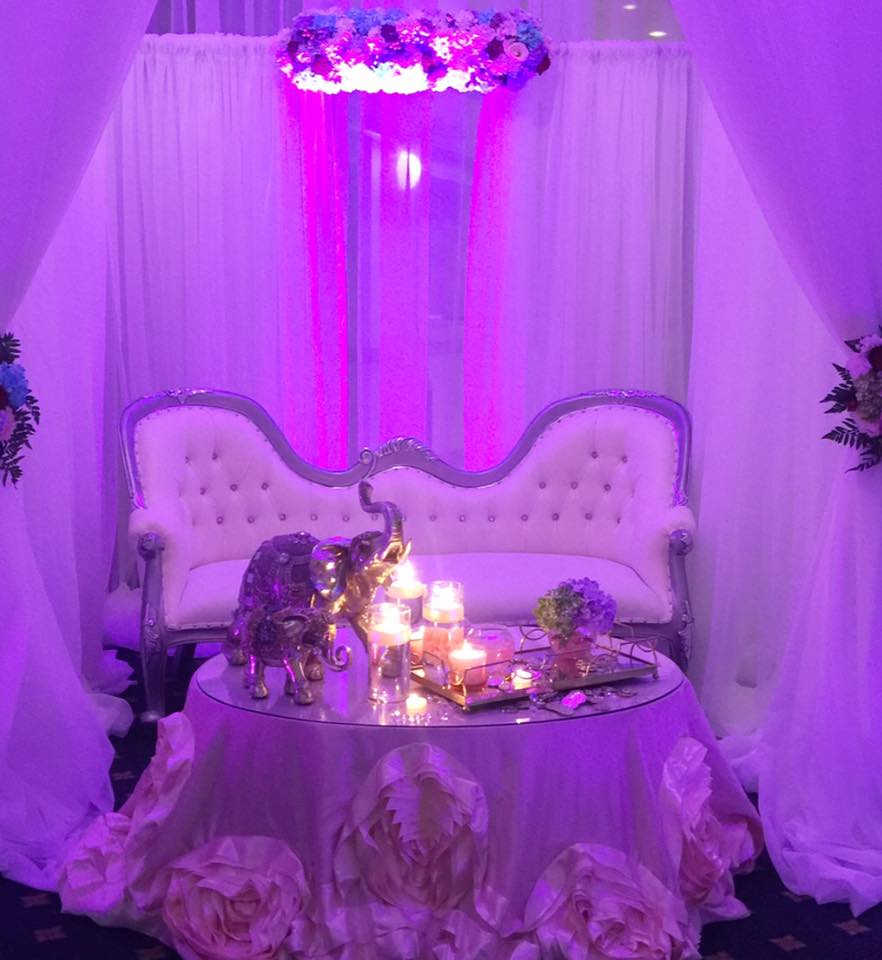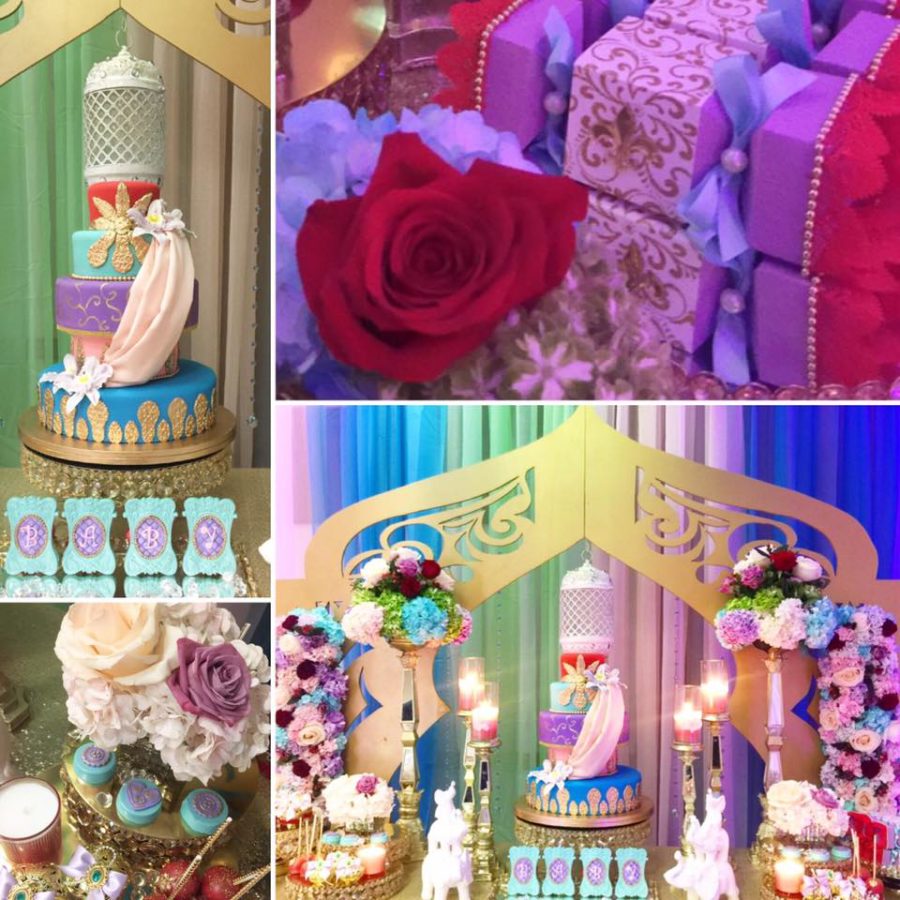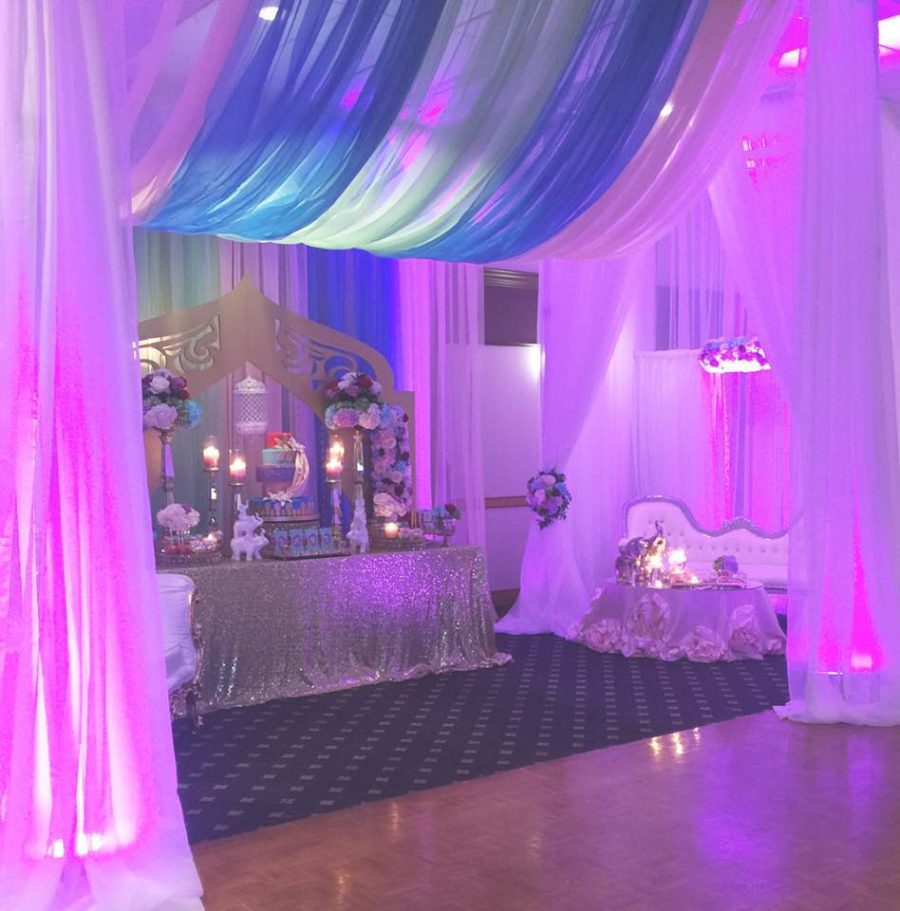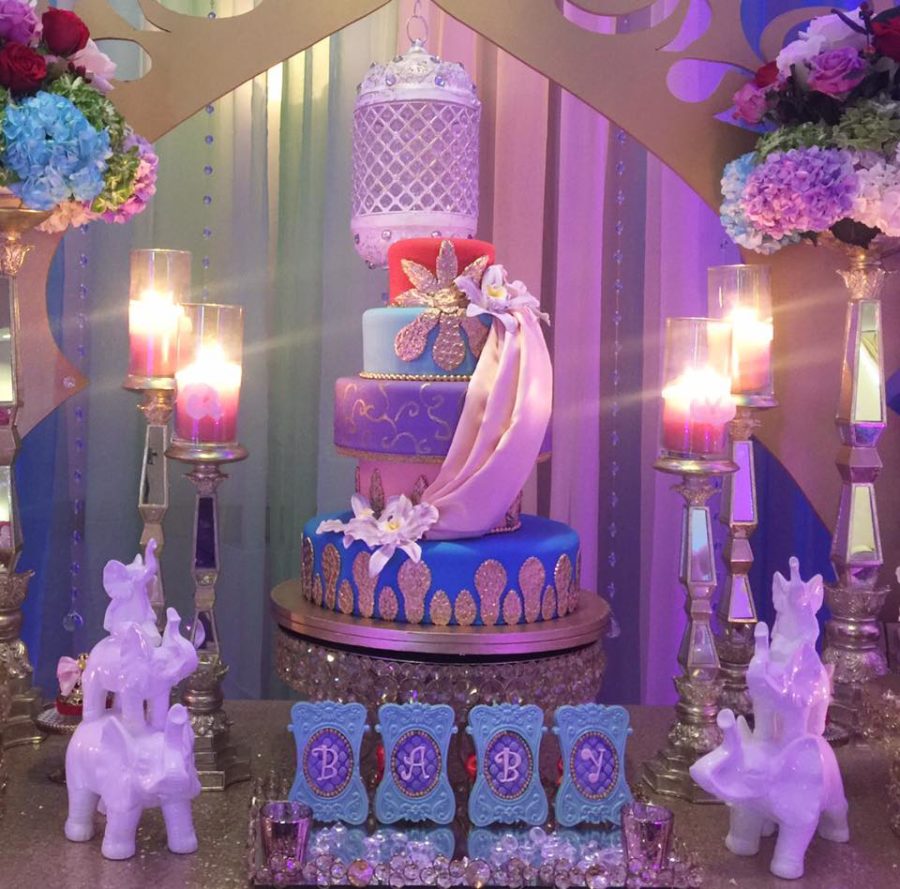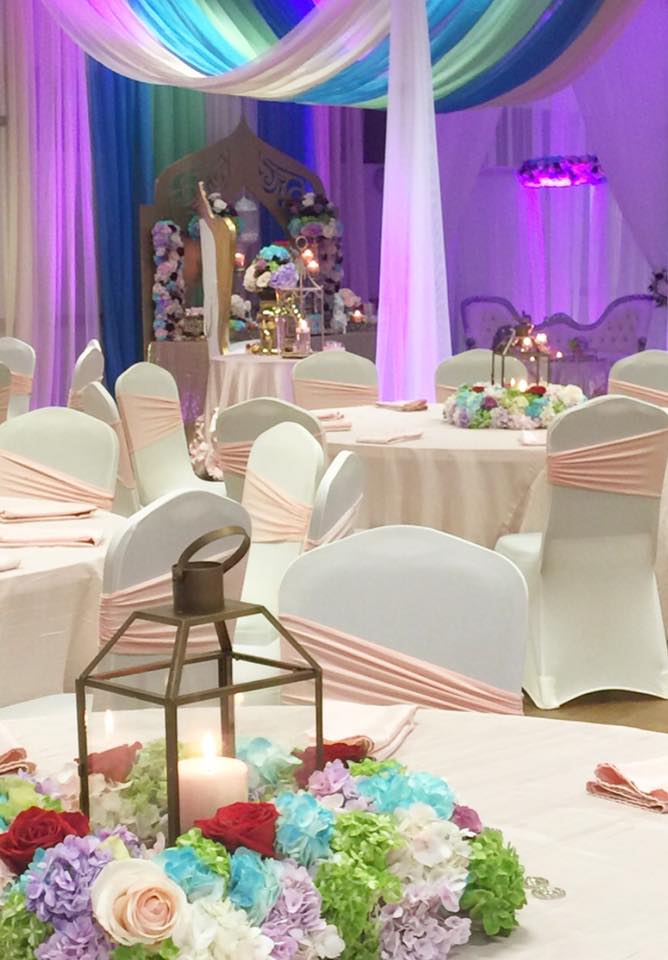 Credits:
MORE INSPIRATIONS: