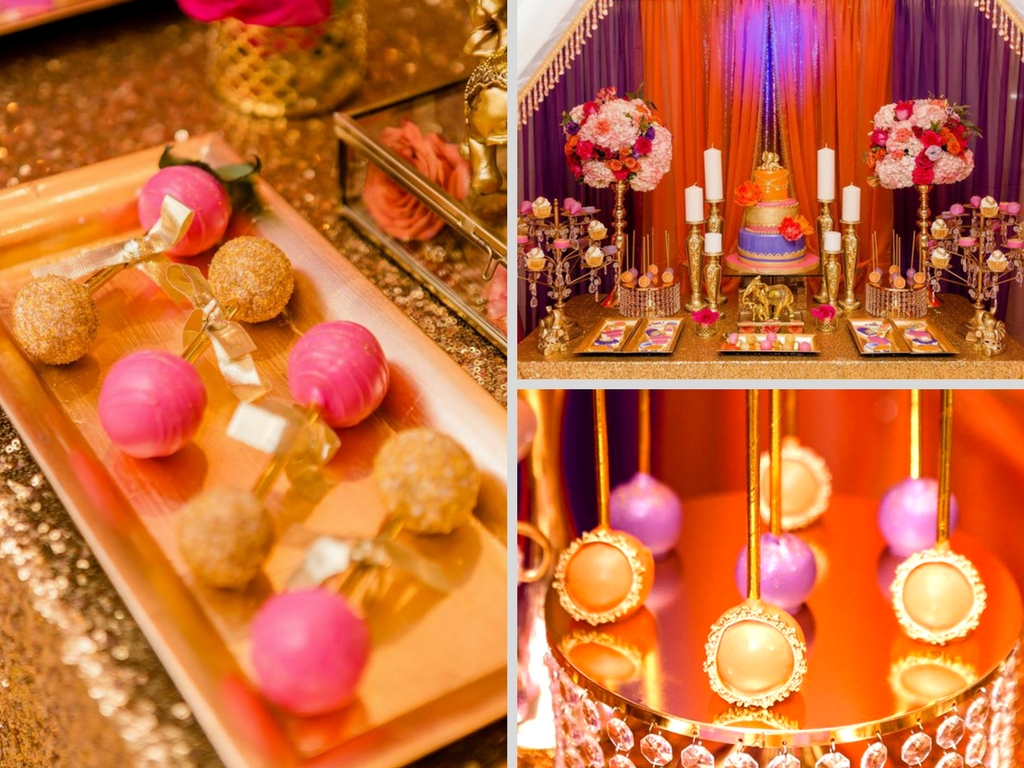 This Colorful Moroccan Baby Shower was a stunning event designed by CK Creations By Chuly.  A beautiful blend of vibrant colors gave this venue an elegant and bold look that a special mom-to-be was sure to love. 
A lovely dessert station was set up in traditional Morroccon style with fantastic draperies in orange and purple surrounded by a white tent fabric arrangement that had fantastic golden tassels.  The table was covered in a glamorous golden cover which sparkled with a glittering shimmer.  Large bouquets of flowers were organized in a circular fashion and set in ornate golden vases to give this table a delightfully elegant look. They stood tall at the back of the table with blooms in all sorts of colors that matched the theme smoothly. 
Also at the back of the table were tiered arrangements of candles surrounding a delicious looking three layer cake. Each layer of this fabulous dessert was frosted in  a different vibrant color and lovely detailing.  The cake was adorned with several pretty blooms to add to the elegant look. At the top a golden elephant was holding a baby elephant, making it a perfect introduction to this baby shower. 
On each side of the cake a golden tray with dangling crystals held yummy cakepops that were frosted in purple and orange.  The front of the table also held some cakepops for the guests to enjoy and those were actually shaped to look like little baby rattles.  Sugar cookies in all sorts of fun baby item shapes were frosted in bold colors and set at the front of the table as well.  Another favorite classic dessert, cupcakes, were placed on tree style holders.
Beside this table a massive throne waited for the special vip to sit.  It featuread large handles shaped into the face of a lion in gold, creating a royal vibe.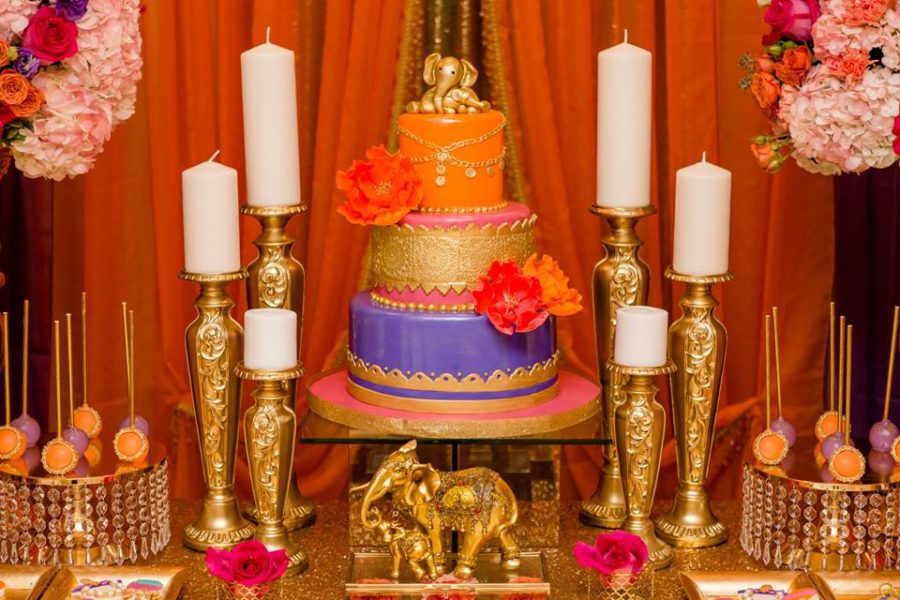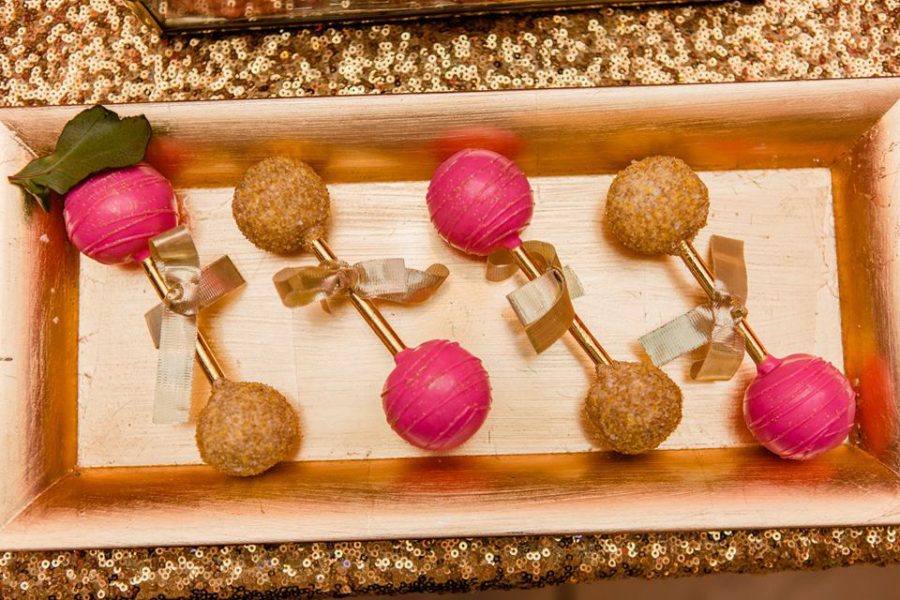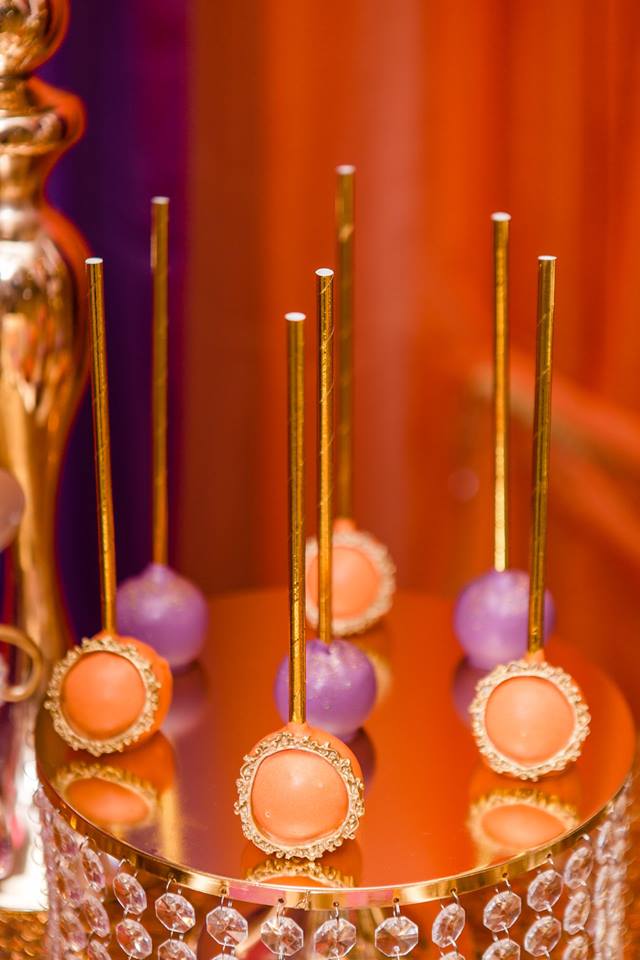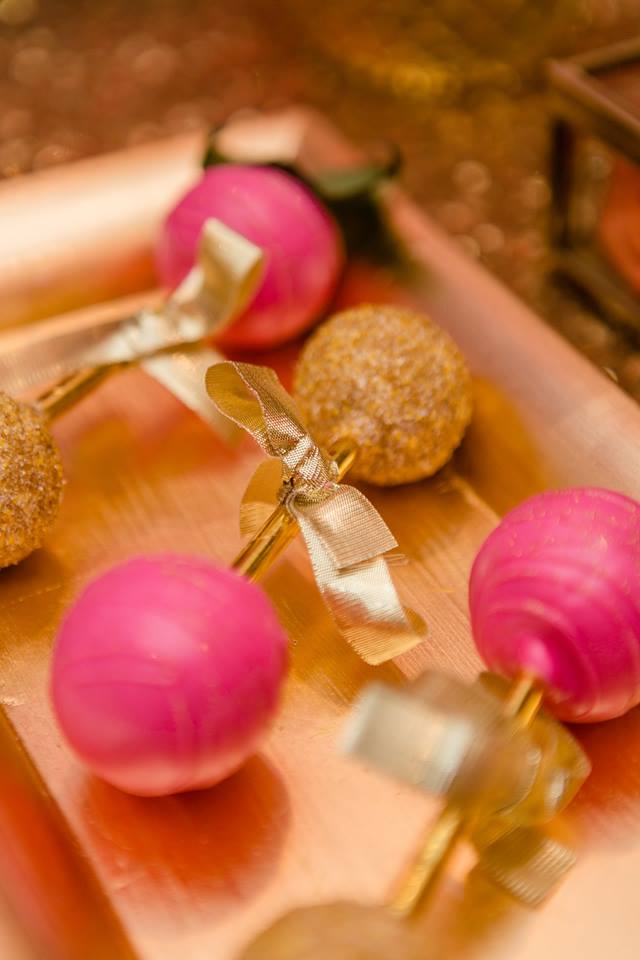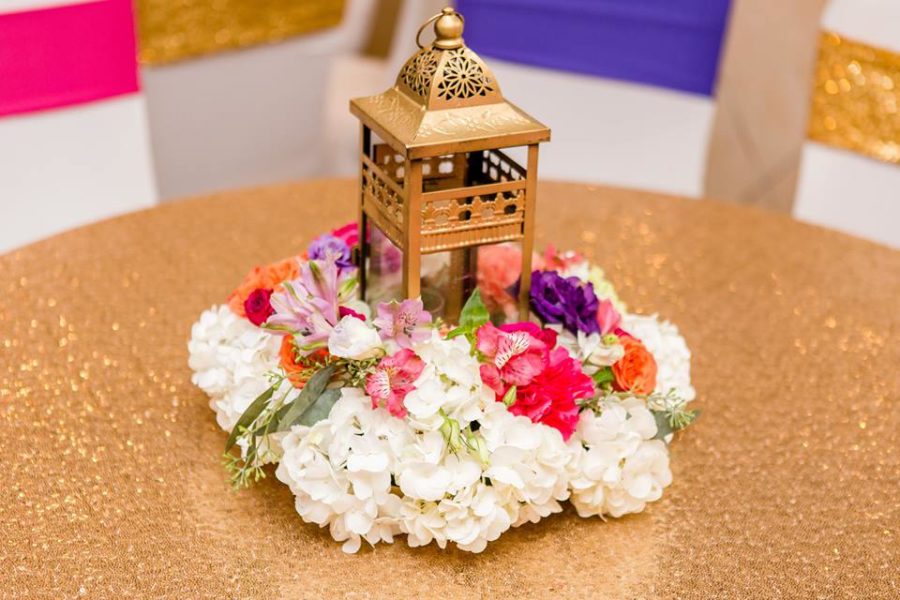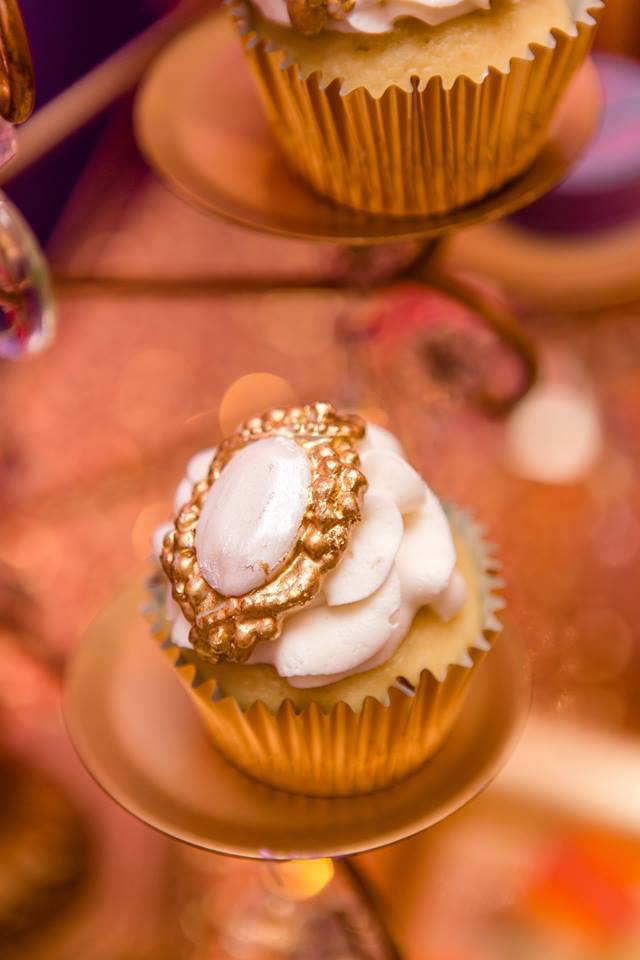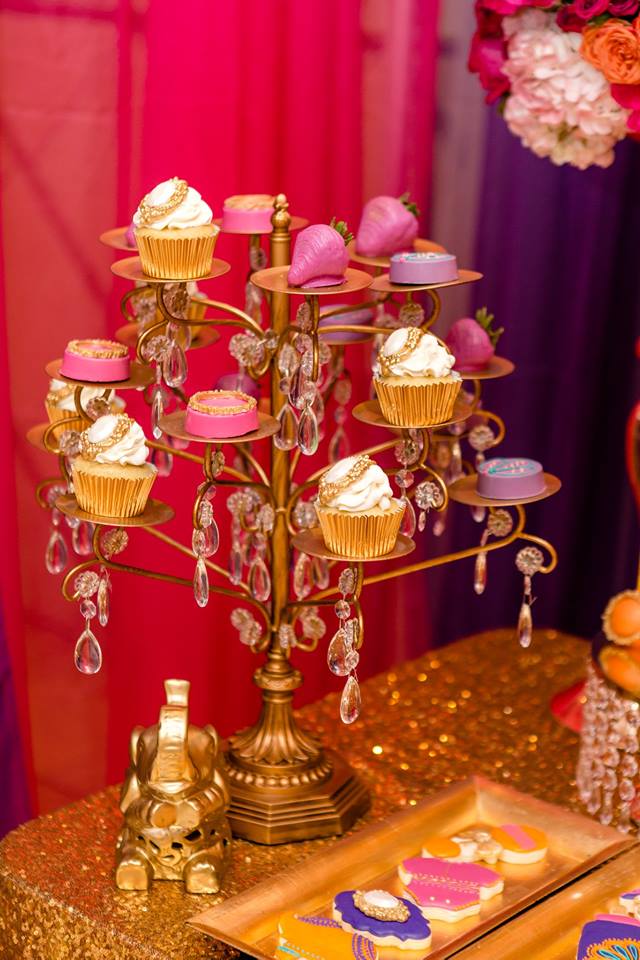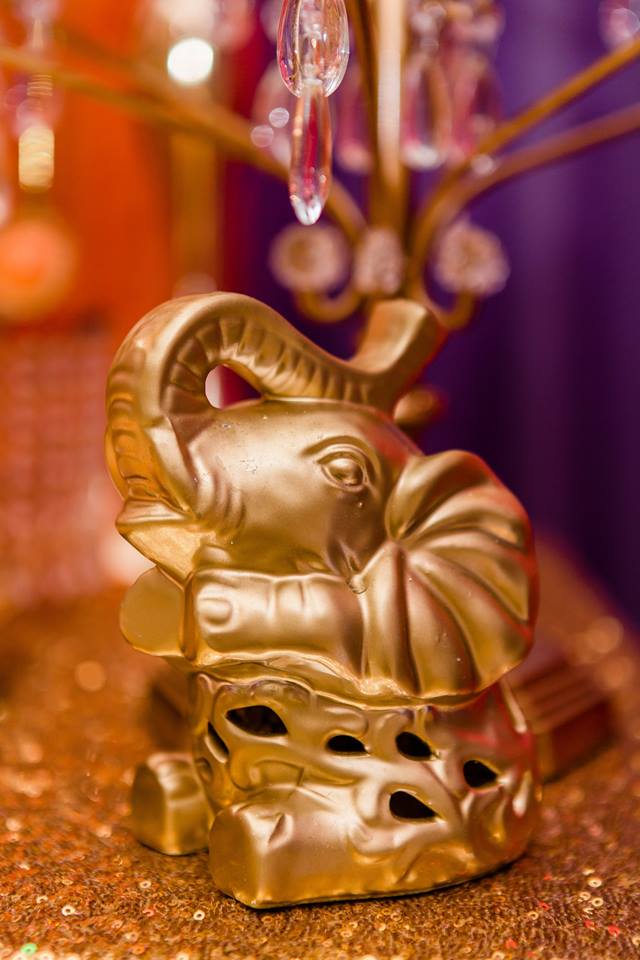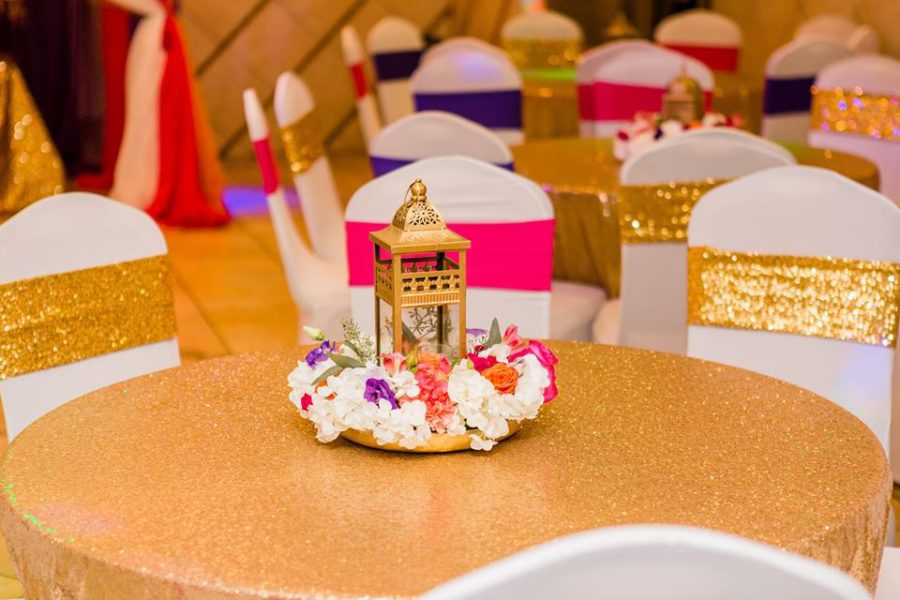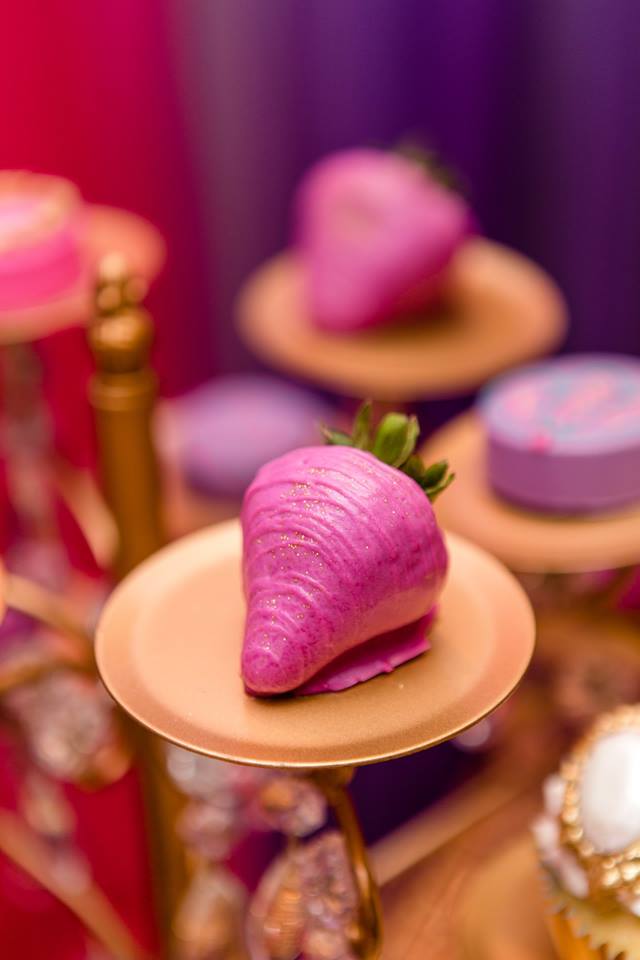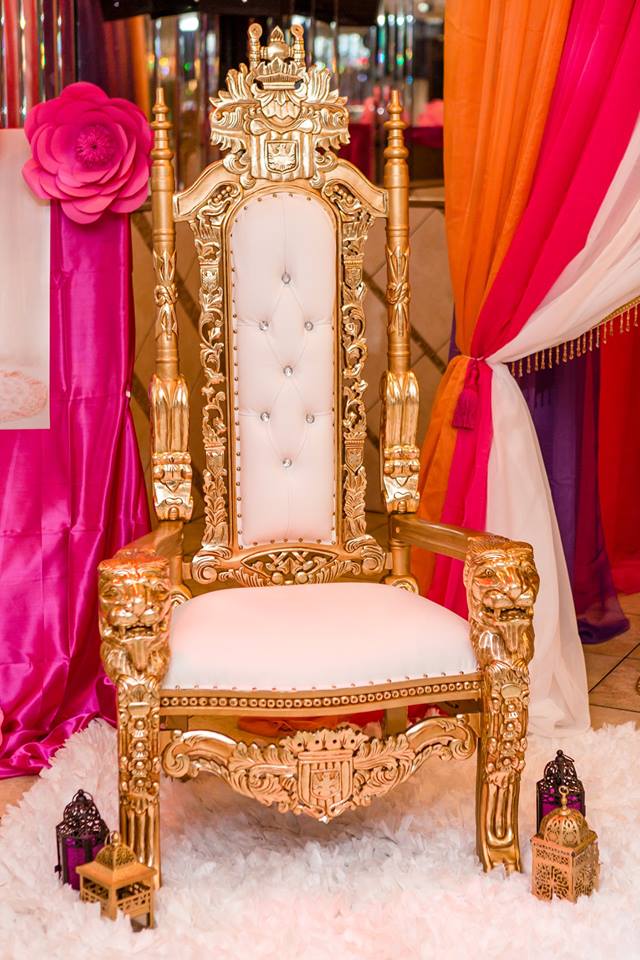 Credits:
 Planning/design - CK Creations By Chuly  
Instagram – ck_blooms
MORE INSPIRATIONS: