Over the years Dr. Seuss has created all sorts of iconic kid's characters and among them Thing 1 and Thing 2 have been absolute favorites! My Little Angel Decorations took these adorable little characters and created a wonderful baby shower for twins!!!
Blue, white and red made the perfect color blend for this party, giving the whole room a blast of color that popped brilliantly.
The snack table was nothing short of sensational with details galore. A red and white striped backdrop made a fantastic base for a blue center that was decorated with gorgeous framed letters. Adding depth, a sheer white curtain was draped for a beautiful finishing touch on the background.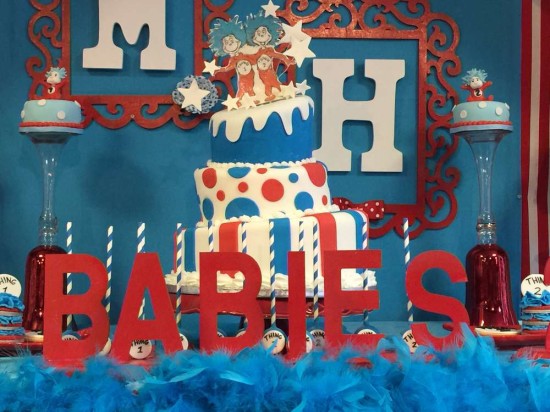 At the front of the table for a fun look a giant blue boa lined the table, matching the blue table cloth perfectly. Numbers 1 and 2 along with letters spelling Babies were used to draw attention to the table beautifully. Painted in red, they matched the theme smoothly.
One absolutely wonderful idea used for this little party was miniature cakes placed on pedestals on each side of the table. They were frosted in a cute polka dot pattern and topped with little Thing 1 and Thing 2s. The stand used to display these additions to the table were actually glasses placed upside down, an innovative and crafty idea.
At the center of the table a three layered cake took the stage, following the Thing 1 and 2 theme spectacularly. Each layer had a slightly lopsided effect that you would expect to find in any of Dr. Seuss' books! With varying patterns and an adorable Thing 1 and 2 topper, this dessert was sure to please.
With all sorts of other delicious details like sugar cookies and cake pops, this table was definitely one of a kind!
Credits – My Little Angel Decorations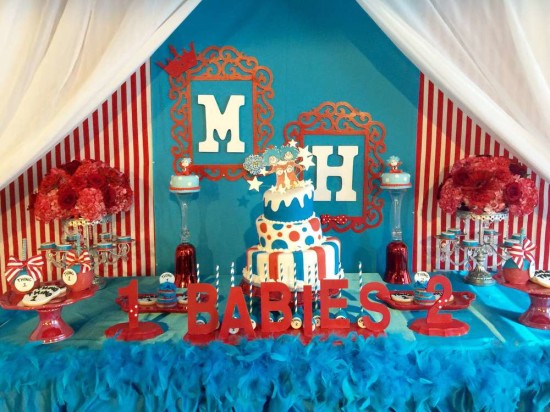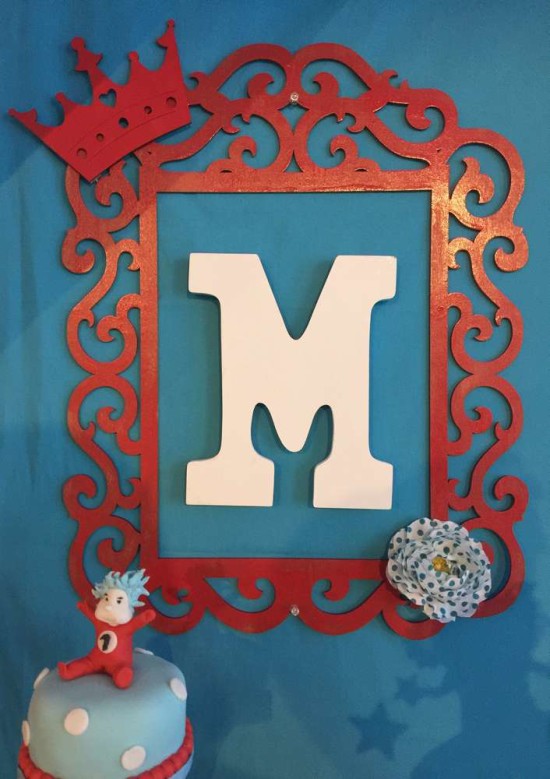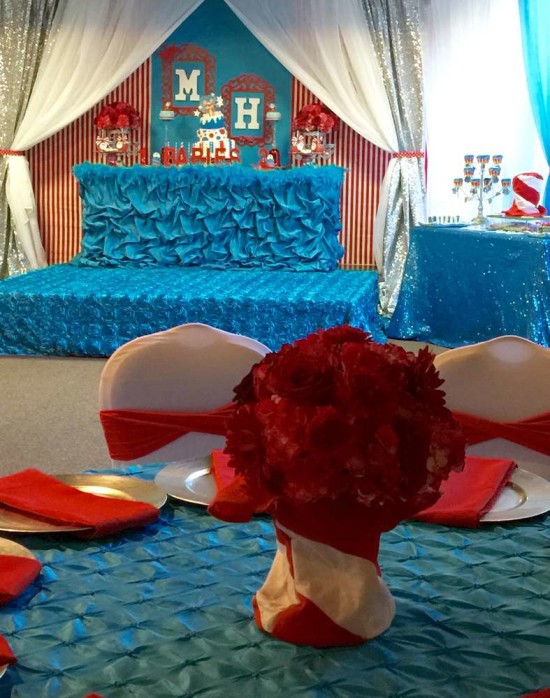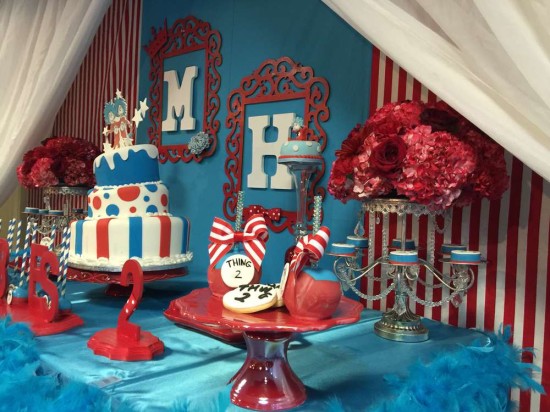 More Inspirations: