Anna of Mama Bear's Kitchen offers up a wonderful burlap and lace baby shower theme. The theme is a unique on that guest will come to remember for years down the line. The Burlap and lace is used in almost all of the baby shower decor. The baby shower features neutral toned colors from cream and ivory to dark, wooden brown. The designer notes that the combination of textures and neutral tones displayed throughout the room, blends well with the timber decorations and brought the whole set up together. A pop of color is shown with the floral arrangements. The red of the flower bunch, chosen for the party, sure add a nice touch to the decor.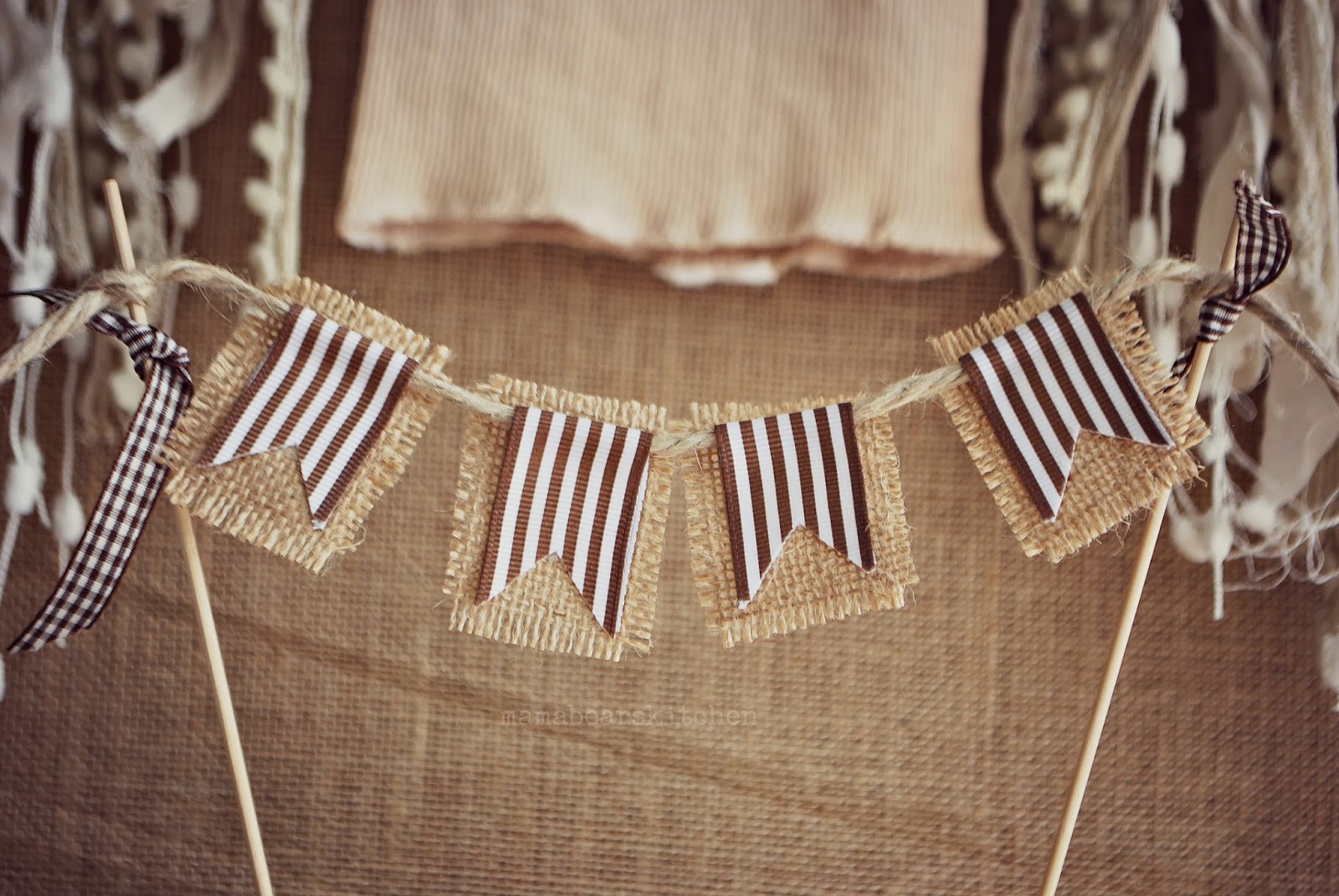 The wooden elements stood out most to me. There is one in particular that displays a woman and her family in three stages. It shows when she was pregnant, after she gave birth, and her and her significant other holding the baby in the last frame. Very cute addition to this baby shower event. I also like the wooden ABC blocks that were decorated with different characters on them. The teddy bear and dolly figures added a playful touch to the design in the room. The cake was also to die for. It was an all white cake. On the second tier of the cake a burlap piece lined the cake. There was also a second cake that had fresh berries on top.
I liked how the burlap and lace like elements were incorporated with the food. There are stacks of baby button cookies, three high, with a piece of twine going through the middle to make a knot. The banners throughout the party were made from burlap, and painted accordingly. I thought that the place card holder were also a nice touch. The holders had a piece of rope wrapped around its middle and a brass ring coming from the top, which held the place cards. The place cards had a burlap backdrop that worked well with the rest of the theme. What a perfect way to shower a mom-to-be with this burlap and lace baby shower ideas.