Olivia of Invento Festa brought together a splendid burst of colors and fun with this Carnival Circus Themed Party.
The dessert table was a carnival by itself with such a vast array of brilliant colors and delicious treats. She went with a simple red cloth for a table cover and created a fantastic backdrop with a busy black and white diamond pattern.
There were adorable mini-gum ball machines that any guest would enjoy, with their bright red colors and all wrapped in tiny black ribbons.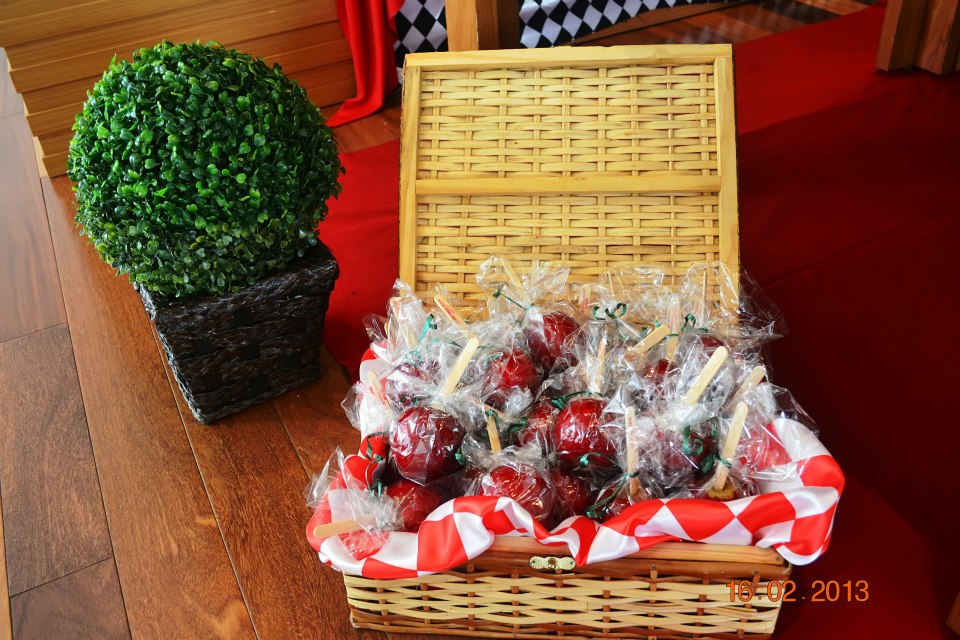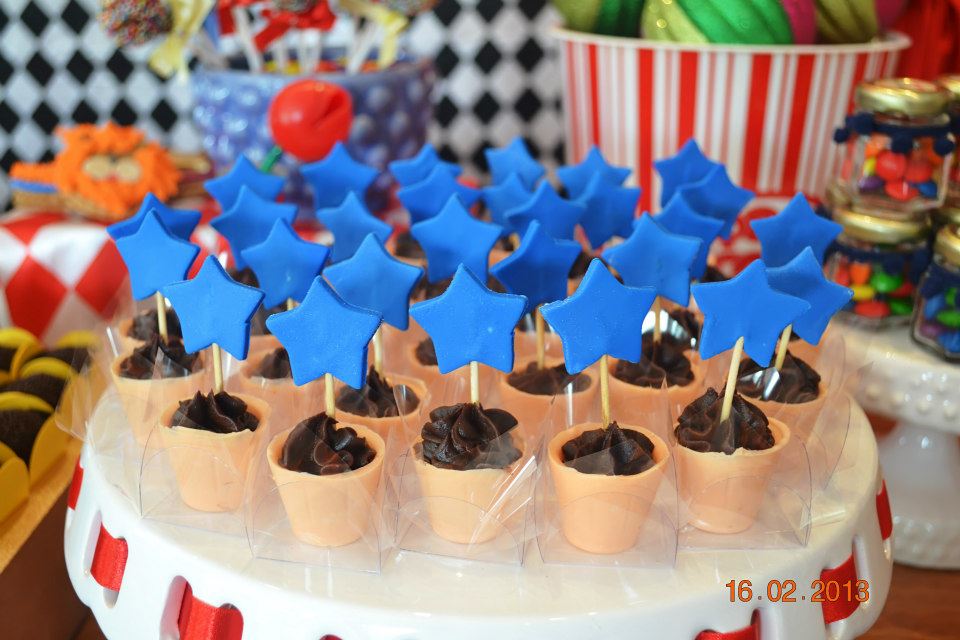 One of the wonderful and unique ideas that Olivia created were little star treats. The blue of the starts just lit the table up and added to the great blend of colors.
The theme was really set with this adorable little sea lion, holding a ball on his nose while balancing on a mini-cake.  He was a great introduction to this party and was created sublimely.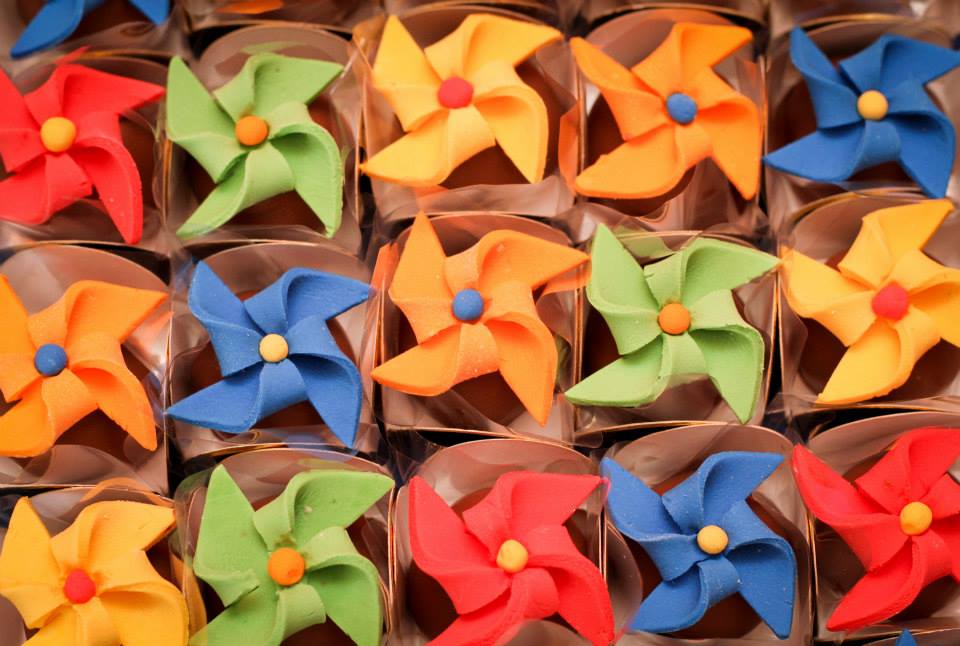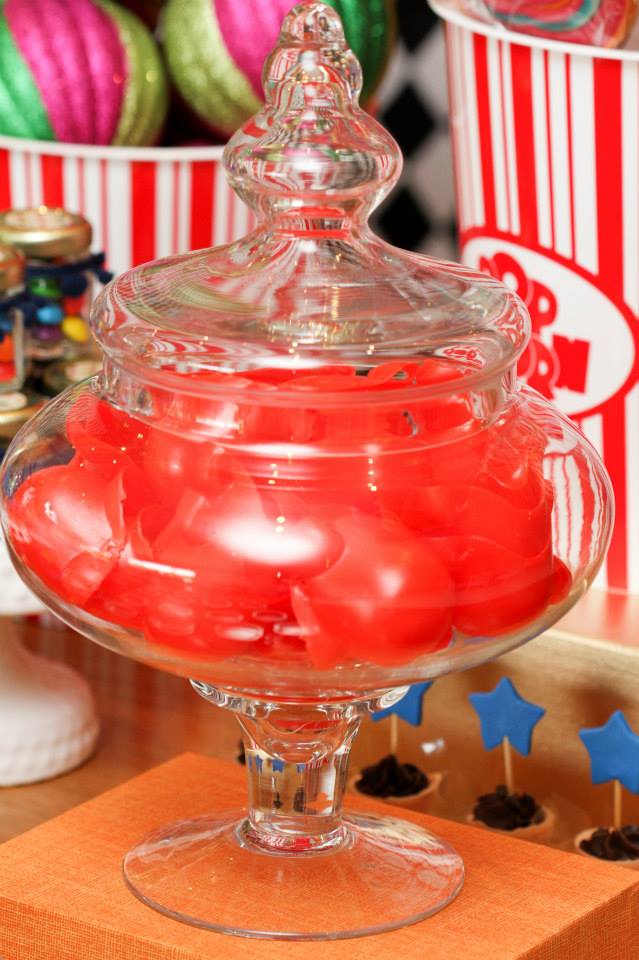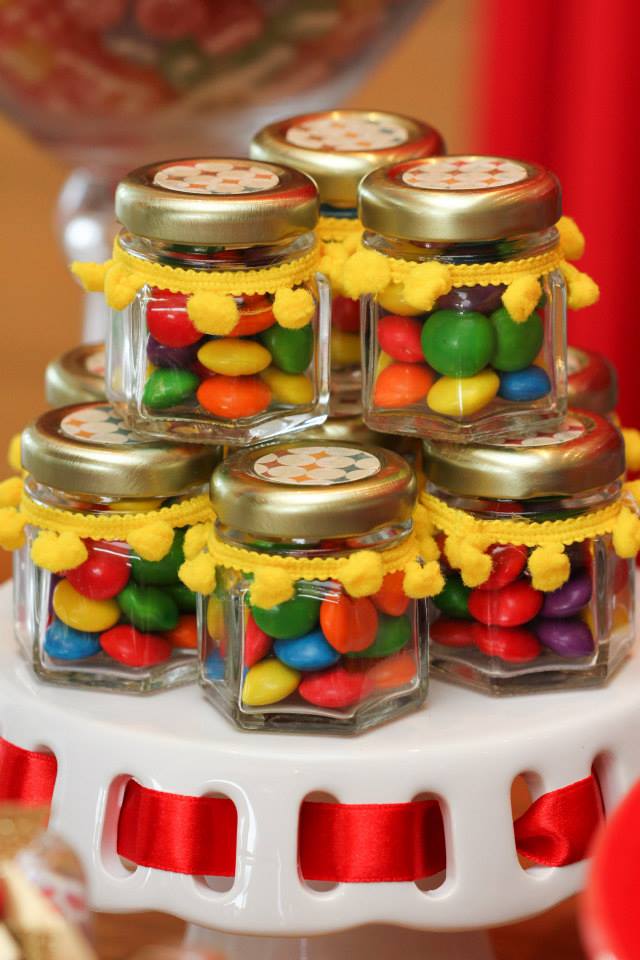 The cake really took the event to the next level with four layers of magnificent, detailed frosting and was topped with a hat.  Each layer had a different bright color and pattern, really drawing in attention.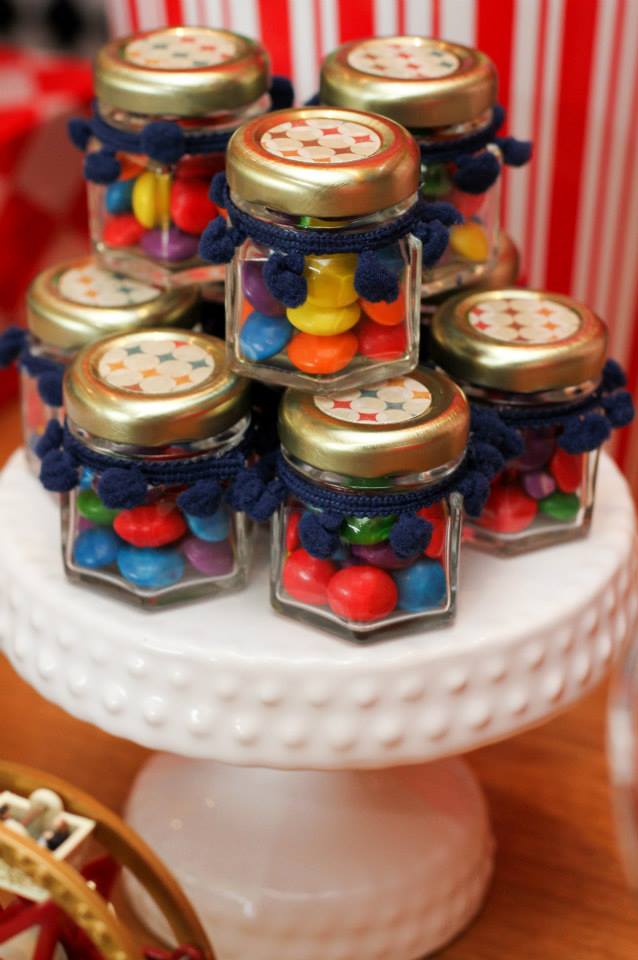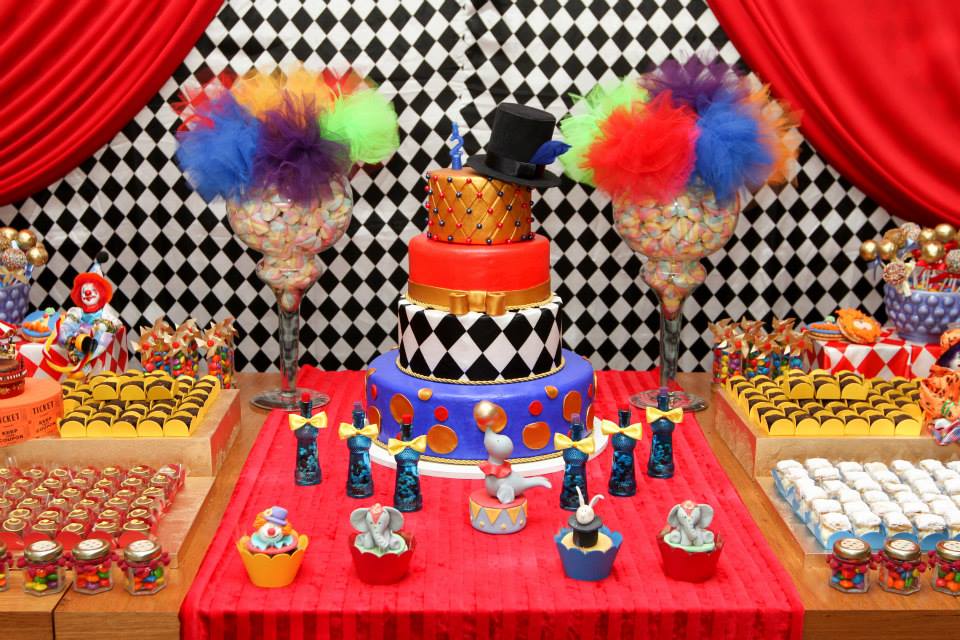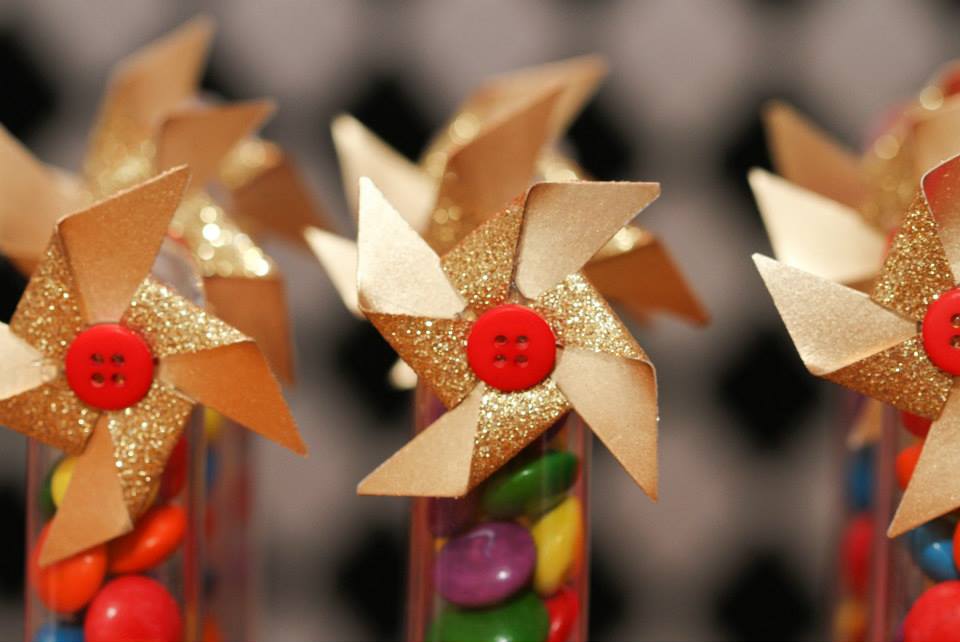 To the side of the cake were two very lovely, large vases that held toole poms that brought an innovative look to the party. The vases were filled with little pastel candies, that looked  very yummy.
No detail was left out of this great party, there was even an awesome clown relaxing on a tray of treats that looked delightful.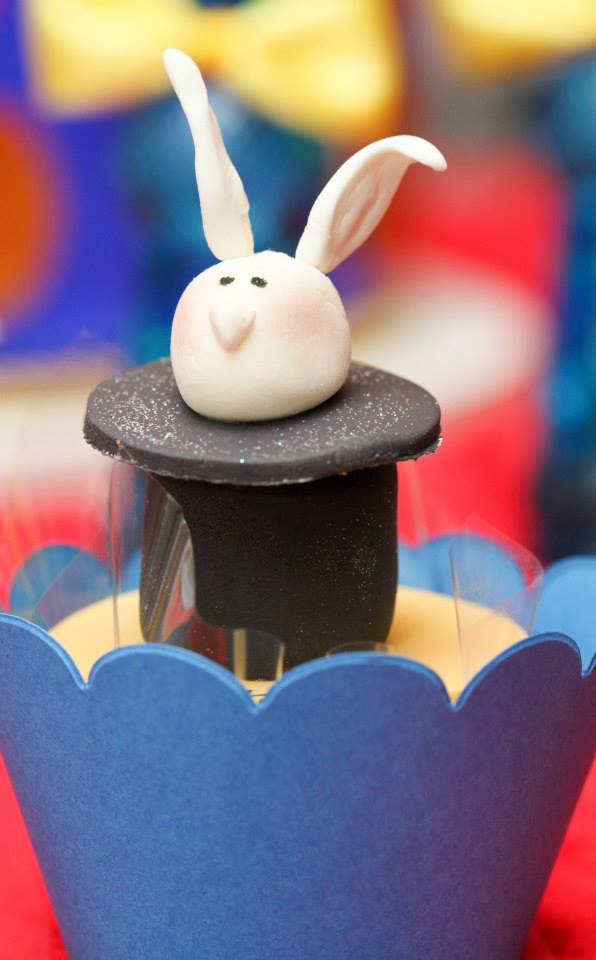 With a great layout of little, blue jars of tiny candies topped with yellow bows and cute patterned pails full of candies, the table was a great display of carnival fun.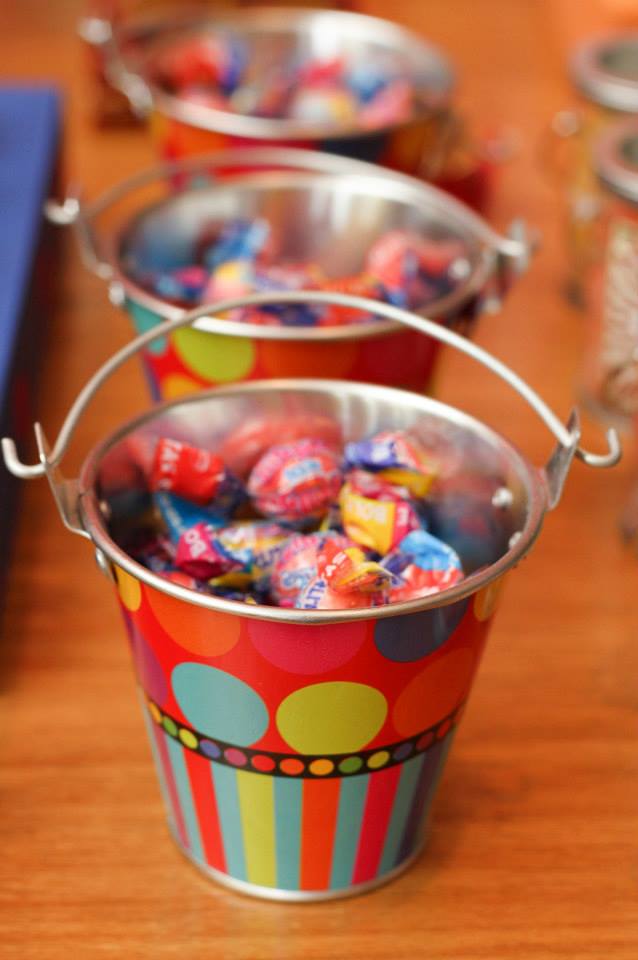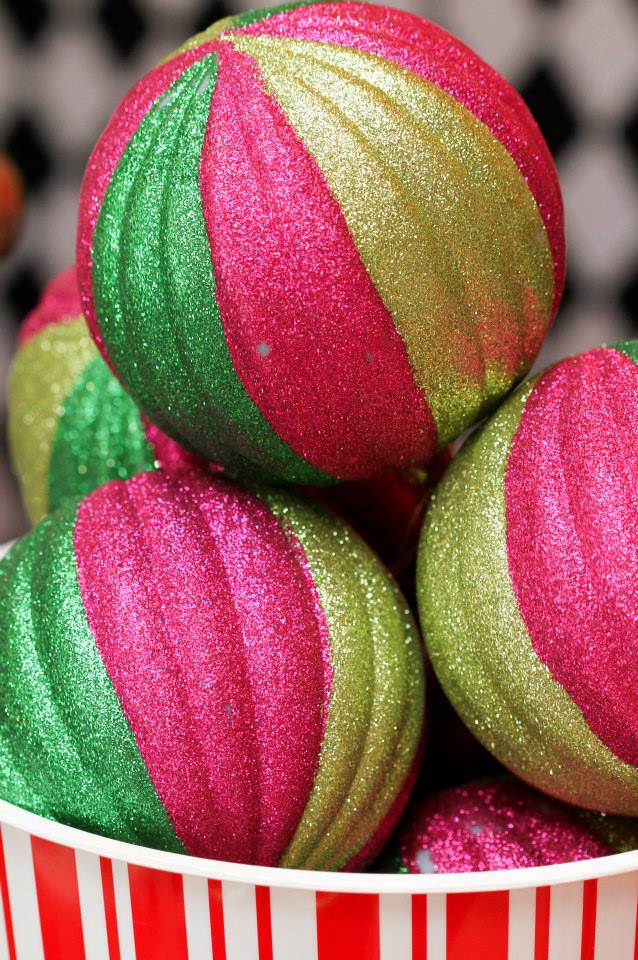 A neat final touch was created with the bucket of pink, green and gold balls that shone with lovely glitter. The bucket brought a classic circus feeling with its red and white striped pattern.