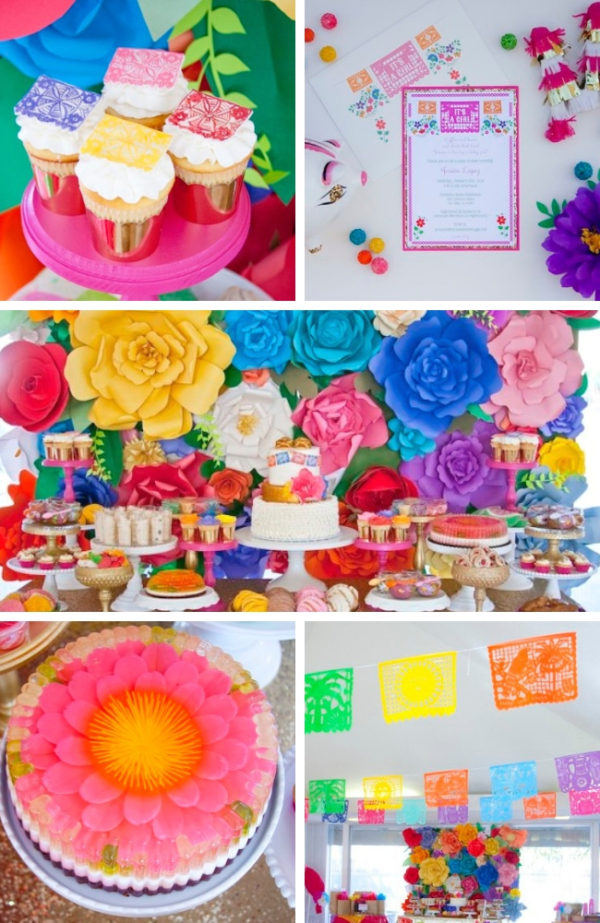 Aracely Baltodano of Minted and Vintage brought a world of color to life with this Festive Mexican Baby Shower.  This festive celebratory idea was unique and bright, ensuring a happy group of party-goers.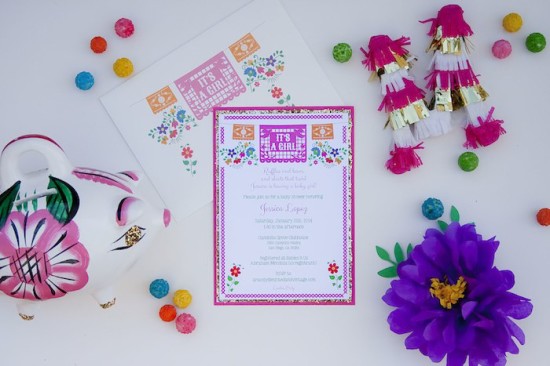 This baby shower was chock-full of fantastic decorations and brilliant colors of every sort. There were wonderful flowers everywhere, really enveloping the room in light and fun. The backdrop for the dessert table was absolutely stunning with a massive arrangement of these lovely flowers in all shapes and sizes, really filling the area and shining beautifully.  With such an arrangement of colors, this table was sure to get a lot of attention. The neutral, glitzy table tone set the stage for all kinds of sweet, colorful treats that everyone was sure to love. With glittery goblets and elegant white trays, even the dishes stood out marvelously.
One of the neatest treats was a jello with a flower inside of it, creating a delicious decoration that was just perfect. There were yummy cupcakes out as well, frosted in white and had all kinds of colorful toppings. Even the cake brought bold to the party with glitzy layers and flowers in abundance. It was a vision of beauty.
The guest tables were covered in bright pink cloths that draped to the floor, emphasizing the floor to ceiling brilliance of colors.  There was an adorable donkey table centerpiece that held a photo of mom-to-be that was remarkable.
With beautiful banners draped around the room in all kinds of colors, the party was definitely well-thought-out.
Throughout the party area fantastic decorations were displayed, pictures of mom-to-be and fun plastic baby bottles with treats are just a couple examples of the fun distributed around. All of the personal touches and vibrant decor really made this event unique and enjoyable.
Credits –
Event Design & Photography- Minted and Vintage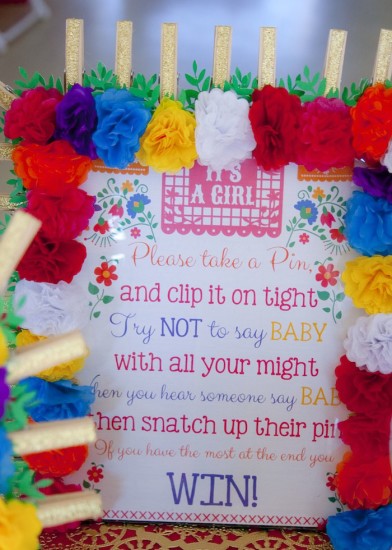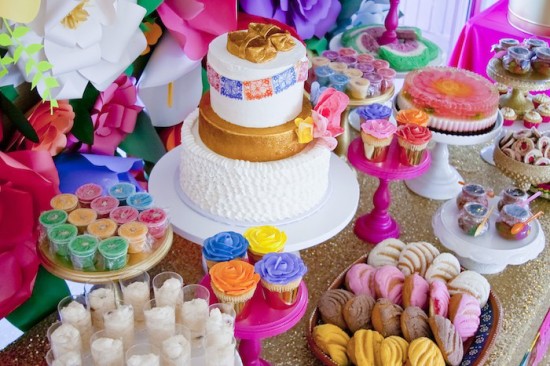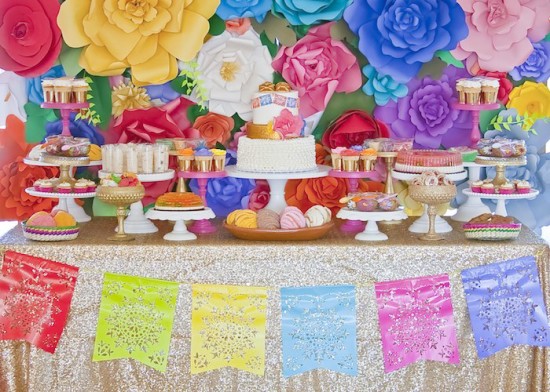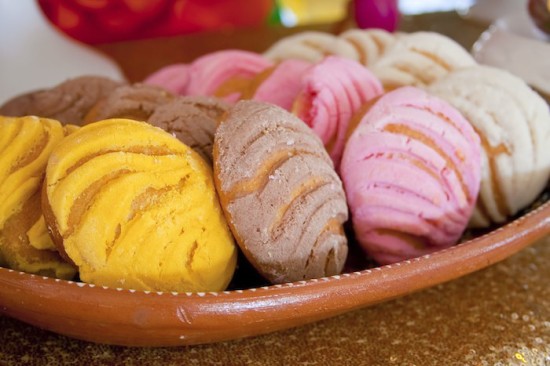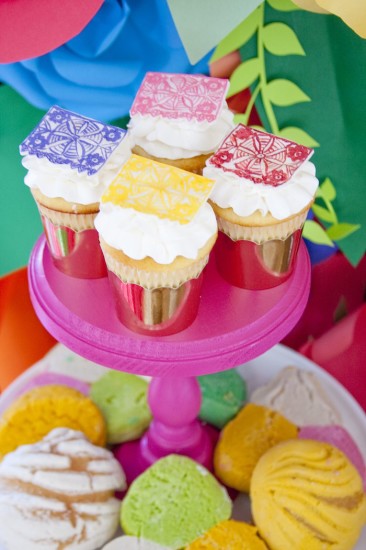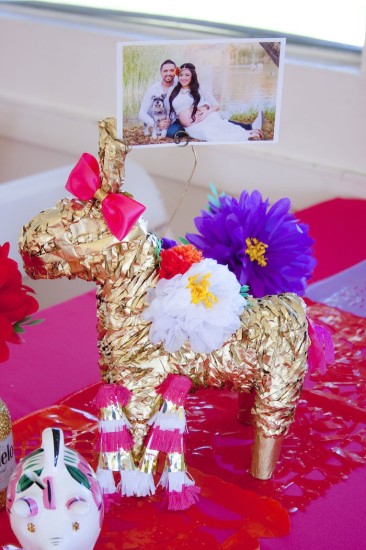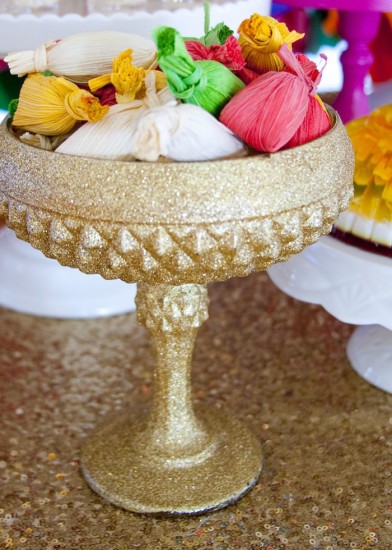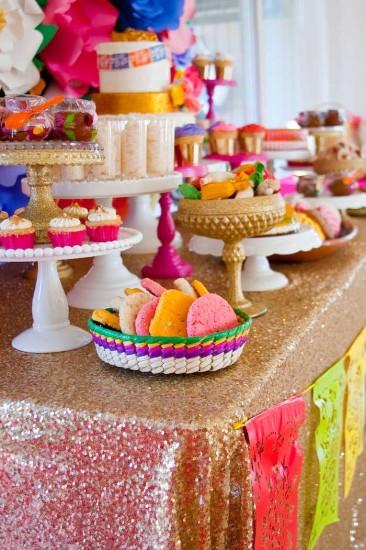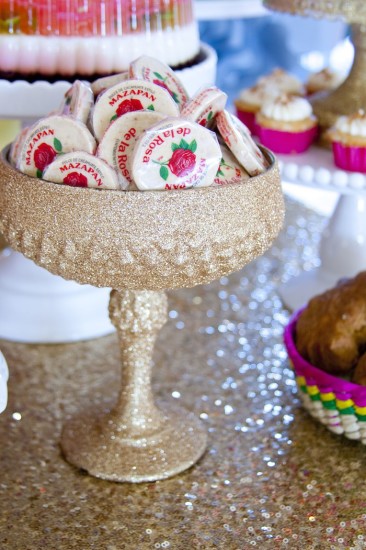 MORE INSPIRATIONS: