This Sweet Baby Shower in Blue brought a perfect blend of sophistication and fun to a vibrant venue, creating a lasting memory for mom-to-be.  Designed and planned by Shannon Leahy, this sweet event was definitely one-of-a-kind.
It was held outdoors, allowing for nature to add a beautiful aspect to the event. With a mix of soft blue and spring green tones, everything at the party looked absolutely superb.
An adorable gift table was set-up against the siding of the building, creating a very neat backdrop for the sweet blues and perfect little vases of flowers laid-out.
At the entrance, a gorgeous welcome sign was hung using flowers to make a pacifier, and tied with a ribbon it looked awesome.
The invitations were elegant and soft, a perfect blend of light colors and gentle fonts, encouraging guest to stop by and celebrate this wonderful little baby.
Each guest table was a circle, surrounded with lovely white chairs, that gave a genuinely lovely spring effect. With a small centerpiece of flowers, each one was unique, while embracing the theme wonderfully.  The tablecloths were lovely, draped all the way to the ground and the blue match the napkins at the place settings perfectly.
The buffet was set up with rectangular tables with soft blue cloths, that allowed the sweet colors of all the delicious treats to stand out. Flowers were spread nicely throughout, offering a nice blend of nature.  With a line of white balloons running down the tables, the buffet definitely stood out gorgeously.  The foods offered were unique and tasty looking, giving guests a chance to enjoy them thoroughly.
Instead of using a standard book for guests to sign as a memento of the lovely event, everyone got an opportunity to sign a copy of Charlotte's Web, giving a truly sentimental and lovely way to remember the day.
Credits –
EVENT DESIGN : Shannon Leahy Events
PHOTOGRAPHY : Kristen Loken Photography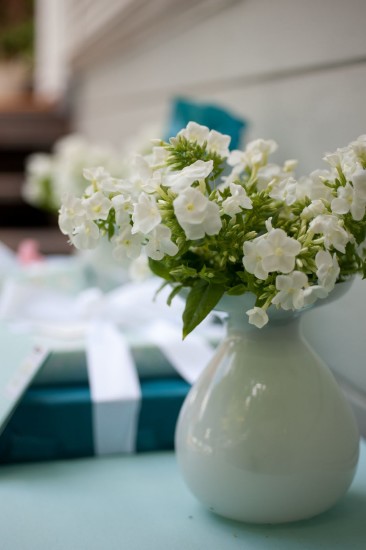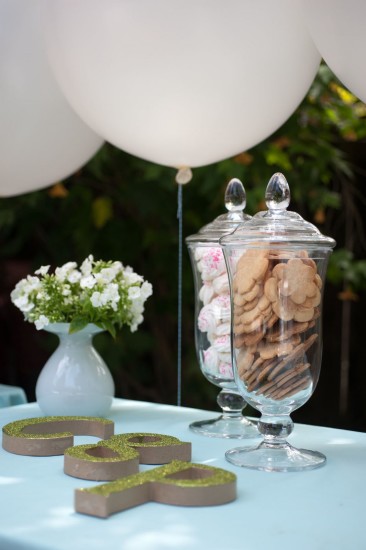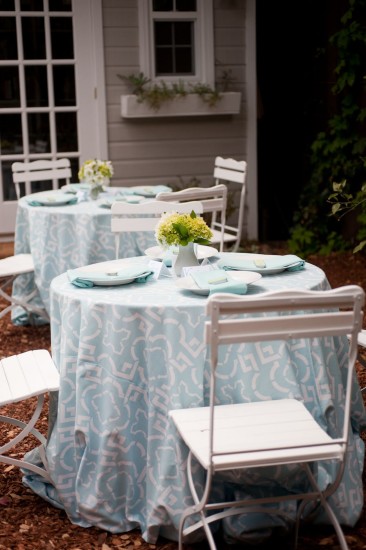 MORE INSPIRATIONS: