Event Du Jour did an amazing job creating this Elegant Woodland Baby Shower . With a perfect blend of glamour and charm, this party was an all around delight. Using a delightful indoor space, this party had all the fun of the outdoors and no worries about tricky weather. 
The dessert table was just plain stunning with a one of a kind backdrop that really showcased the woodland theme beautifully. With large reeds reaching high, blooms were intricately laced throughout and bowed across to create a visually perfect floral party introduction.  With the table set in front of a window, lovely natural lighting filtered through sheer fabric which accented the flower display in a lovely manner.
This treat table had a neutral toned cover that made a smooth base tone for the yummy snacks that were displayed. Wonderful miniature wooden crates held cake pops at the front of the table, giving this section a rustic, charming look. To each side of the crates small candles in yellow holders added even more lighting to the room. 
A three layer naked cake stood at the center of the table looking divine.  With flowers adorned in a draping motion down the cake, it made the perfect dessert for this special occasion.  As extra snacks, donuts in tall piles looked very scrumptious and a second cake frosted in white ensure that everyone would get a bite to eat. 
Guest seating featured pretty wicker chairs that were sure to keep everyone comfortable as they visited and ate.  Each place setting featured a menu to make sure that each guest could choose their favorite foods to enjoy. Lovely little flower blooms added a sweet touch to the table settings too. From top to bottom, every detail at this event featured exquisite touches that were sure to make this mom to be feel completely special and loved.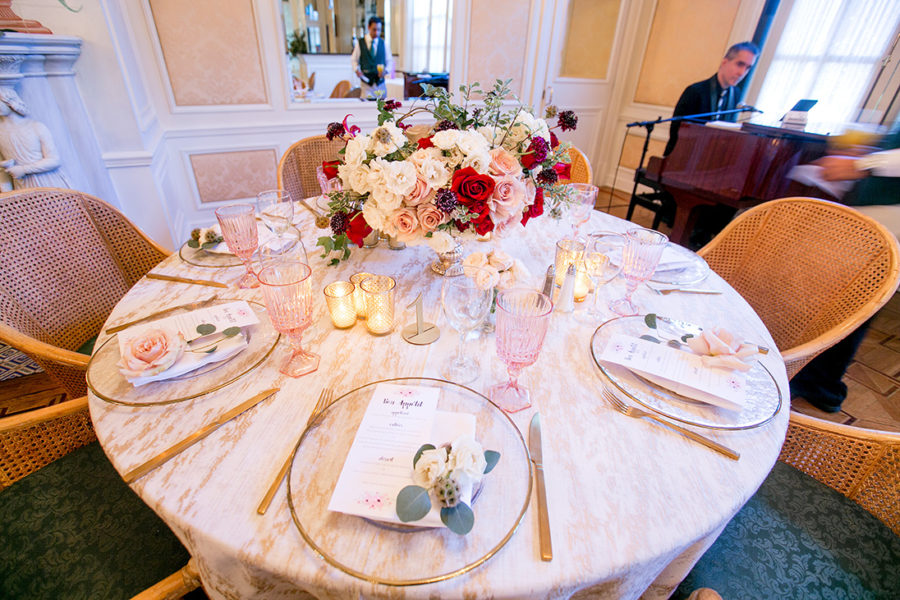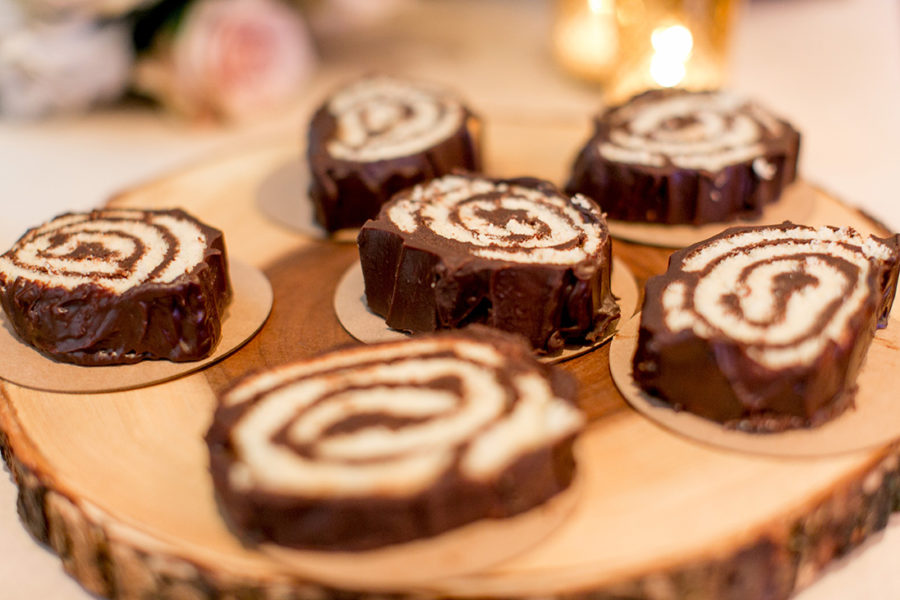 Credits:
Event Planning: Event Du Jour
Photography: Katie Beverley
Floral Design: Celio's Design
Event Stationery: Cordially Invite
Cake: Roobina's Cake
Cake Topper: Custom Creations
Tabletop Rentals: Fancy Tables
Woodslice Rentals: Soiree 8
Linens: La Tavola Fine Linen
Venue: Bistro Garden At Coldwater
MORE INSPIRATIONS: