Elizabeth of Lemonberry Moon brought this adorable Over the River & Through the Woods Baby Shower to life with innovation that was sure to impress mother-to-be.
Right off the bat a fantastic sign was hung on the door letting visitors know right where the baby shower was going to be. The sign was beautifully designed and really showcased the theme nicely with a darling little fox and deer on it.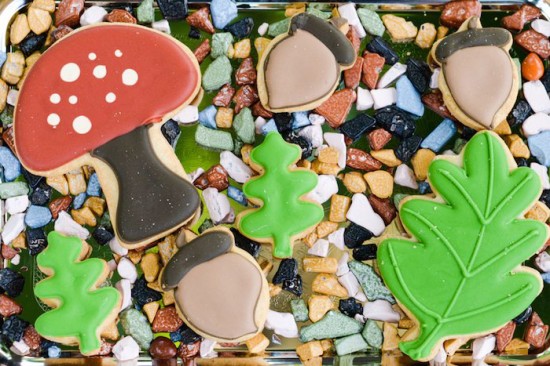 Upon entering the venue area, the variety of natural details was fantastic, from antlers on the buffet table to vases with lovely reeds that gave a soft touch.  There were shelves behind the buffet table that were wonderfully decorated with chocolate bunnies and little buckets of eggs that had personalized labels sticking out of them. Little stumps were used as well, bringing that woodsy atmosphere. There was even greenery laid out to emphasize the effect perfectly.
The food choices were all quite delicious looking from deviled eggs to the salad. Each item was labeled with a little nest of eggs and a personal tag that featured adorable woodland creatures and nature. All of the items were nicely spaced across the table, making it simple for guests to reach what they wanted to eat. There was also a fantastic chalkboard behind the table that had "Over the river and through the woods" written on it with adorable artwork.
One very unique part of this sweet Woodland Baby Shower was the onesie station. Instead of the traditional take where guests use glitter and fabric glue to make works of art, this station was set up with beautiful iron-ons that each person could choose a layout for a perfect onesie.
This shower definitely hit the mark on details, with an eye for each specific item that was place. The precision and thought behind every little bit was nothing short of amazing.
Credits-
Event Design and Photography – Lemonberry Moon
Printable Labels – Forever Your Prints
Cookies – Katie's Creative Baking
Banner & Tags – Let's Eat Grandpa
Character Cutouts & Sign – Monkey Lime Studios
Flowers – The Blaithin Blair Shop
Card Holders – FairyFolk Weddings
Straws – Found Somewhere in Time
Candies – Sweetworks
Wood Stands – A Life So Simple
Iron-On Appliques – Nana Bleu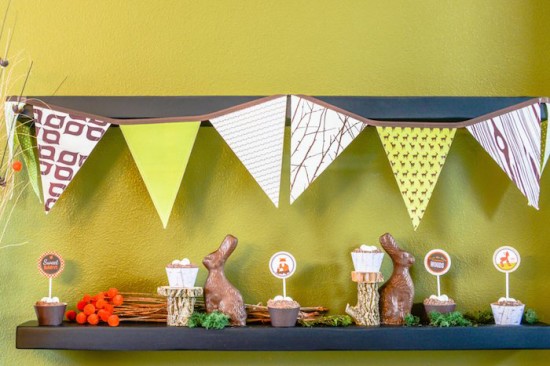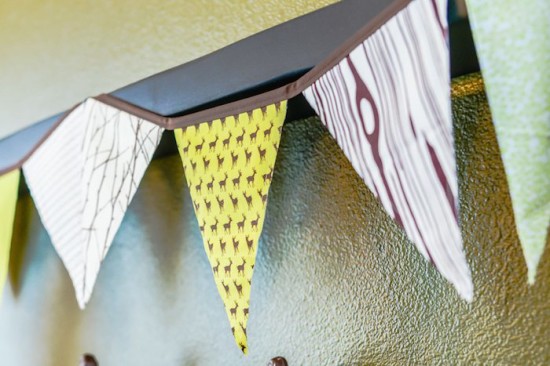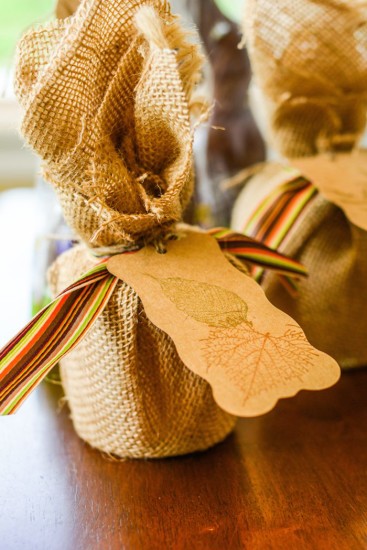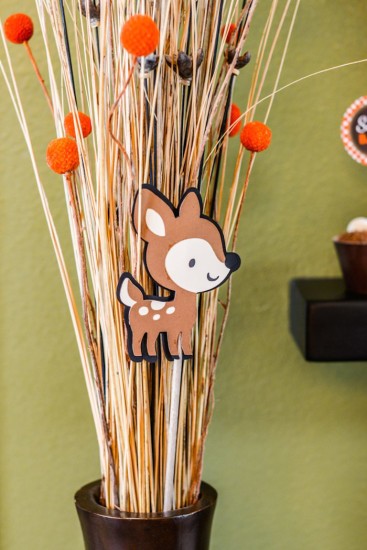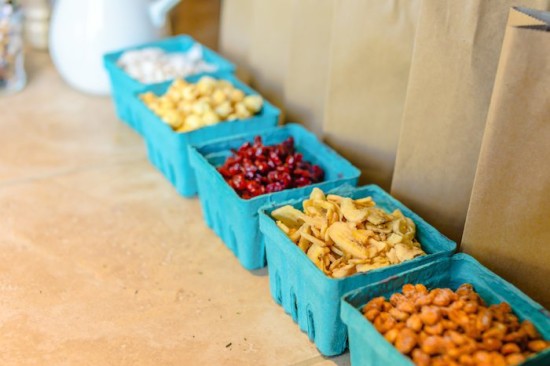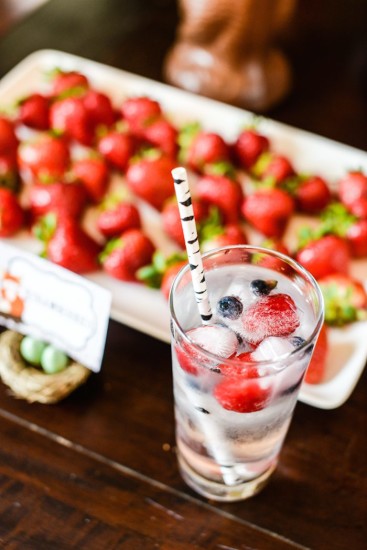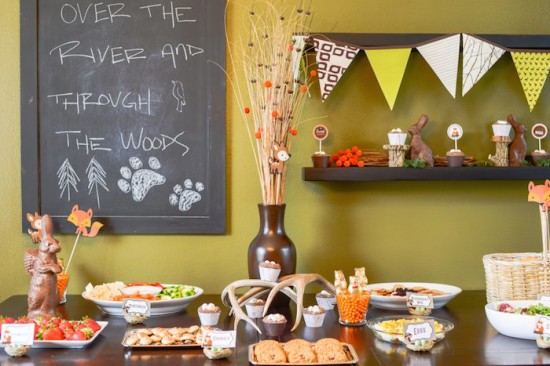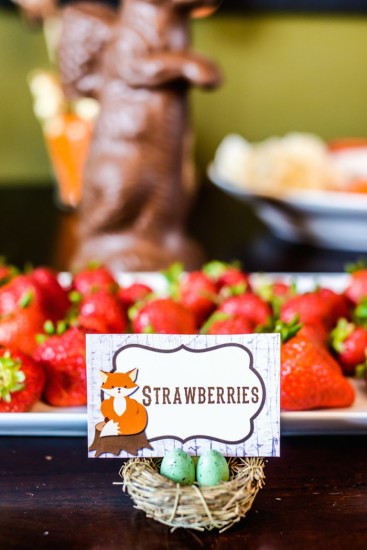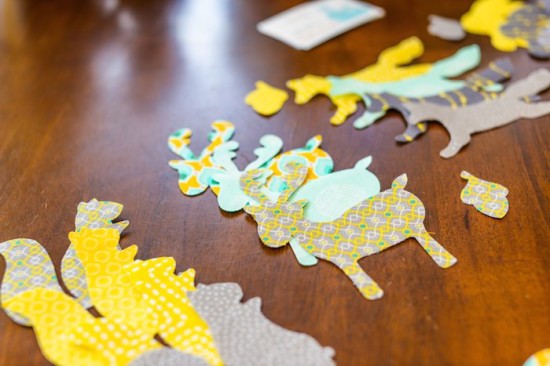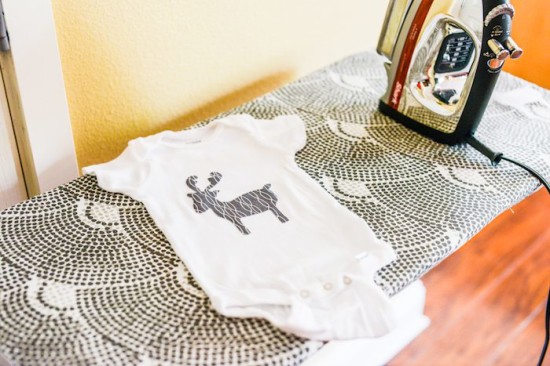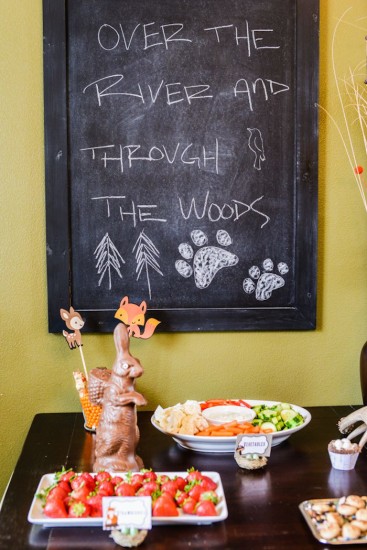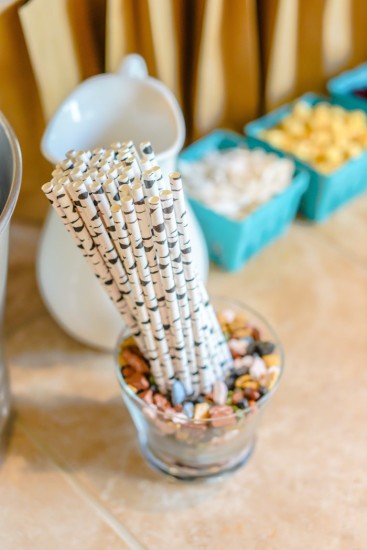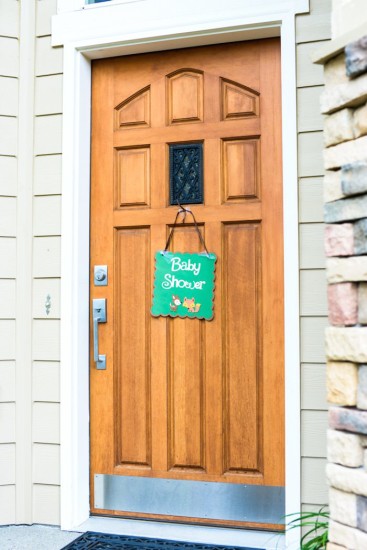 MORE INSPIRATIONS: