When Shalyce from Sensational Soirees found out that she was expecting her second precious little one, she decided with her husband to have an a small, intimate celebration with their son to reveal new baby's gender, creating this Gender Reveal for 3.  Her inspiration would make a wonderful way for your family to find out together what gender your special little person is going to be!
The colors used for this party were lovely, a bold pink  and a soft teal that when used together looked both fun and relaxing. There were tasty little cupcakes to enjoy, frosted in both colors with little tags on each advertising the theme brilliantly. Placed on a cute tray with pacifiers this dessert was perfect.
Right beside the cupcake tray a sign was placed, in a fantastic white frame that had a personalized message to check out. There was also an adorable jar with pacifiers and signs that made a unique, and fun decoration.
With exceptional detail, Shalyce had laid-out a banner saying, "He? She?" in front of giant letters spelling Baby. To either side was a blue gift bag with tags, Boy on one side and Girl on the other to lead up to the reveal in a fun way. With ribbon, pacifiers and another wonderful sign, this section was gorgeous.
As an added touch of elegance and entertainment, vibrant paper lanterns were hung, flowing the decorations throughout the whole area nicely.
When it came time for the big moment, the sonographer had written baby's gender on a card which was placed inside a lovely giftbox and topped with a brilliantly bold pink bow so when the moment arrived they could open it together and celebrate! This little party really brought a special touch of love that was sure to be remembered for a long time to come.
Credits –  Shalyce – www.sensationalsoirees.com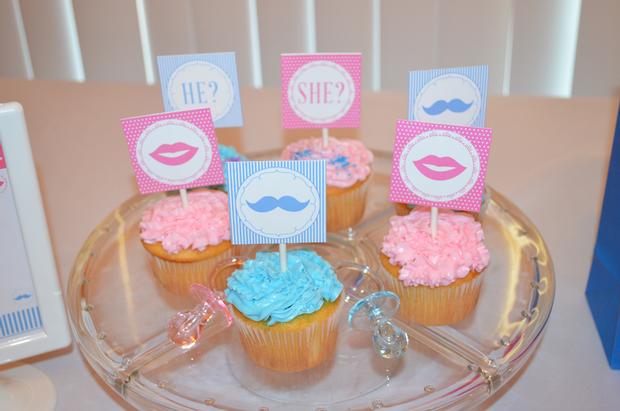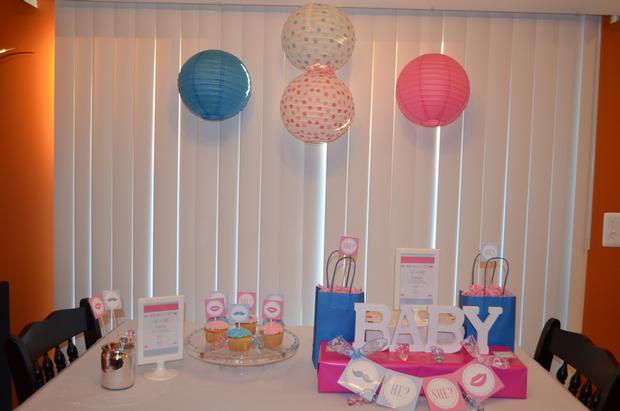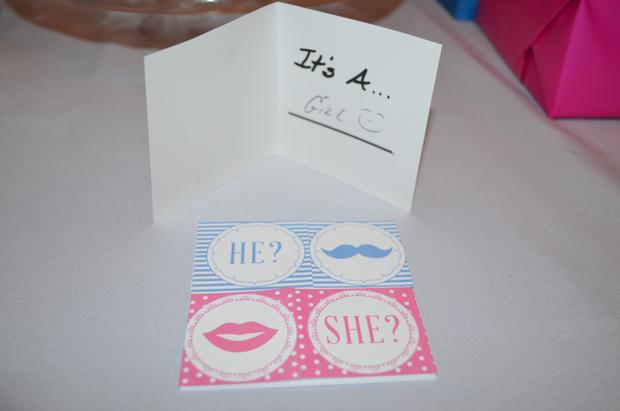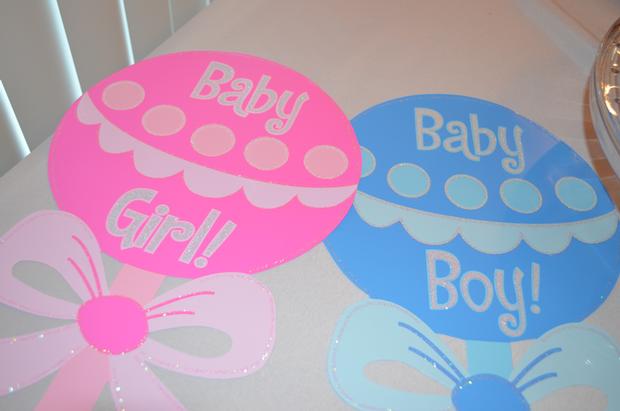 MORE INSPIRATIONS: