Gender Reveal baby showers are always a fun way to celebrate baby-to-be with an ending that brings family and friends joy at every one. This Gender Reveal baby shower is no exception.  Simply Couture Weddings and Events created a fantastic gathering with beautiful decor to celebrate the new life in elegance and sophistication.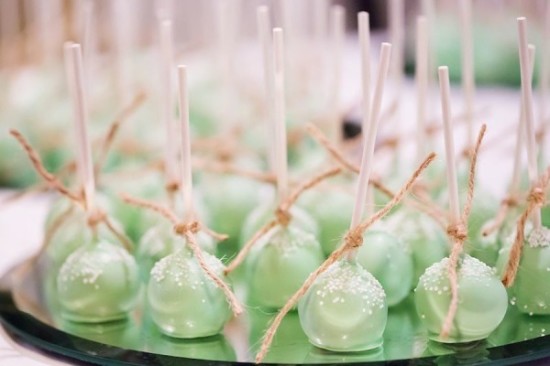 With Cafe Chardonnay as the venue, everyone got a taste of beauty just walking in the entrance. The walkway was full of natural elements that are inviting and lovely. The interior area of the building was full of rustic charm that radiated throughout all the additional decorations that were put up to celebrate.
Green and white were the colors on display that went throughout the area beautifully, bringing the theme together nicely.  Adorable green napkins were used that had little carriages on them.
The guest tables were set up in simple splendor with a mini bouquet of balloons on each, offering a fun centerpiece that still allowed everyone to see each other across the table. With a white table cloth, all of the colors of the food stood out brilliantly.
Snacks for the guests included a lot of different sweets to try out, including fantastic mint green cake pops with little sprinkles on them. There were pastel macaroons, adorable green candy sticks, green jelly beans and more. Each was labelled with a lovely elegant font.
The cake was adorable and simple, offering a tantalizing beauty that was sure to please everyone who tried it. Frosted lightly with a single, detailed flower on top, the cake encompassed everything that was soft and sweet about this celebration.
Even the favors had fun detailing, with carriages on each box, with a green and cream color palette that was quite cute. This reveal party was definitely a beautiful and tastefully planned gathering.
Credits –
Photographer: Laura G. Photography
Planning, Design, and Coordination: Simply Couture Weddings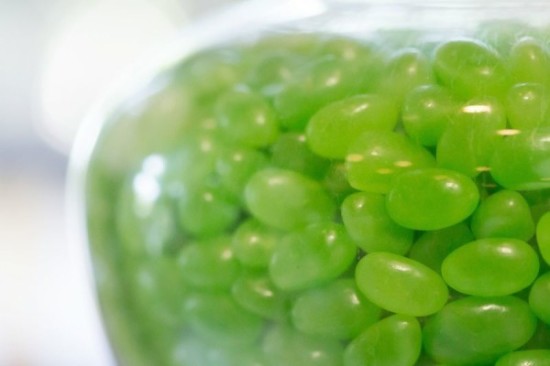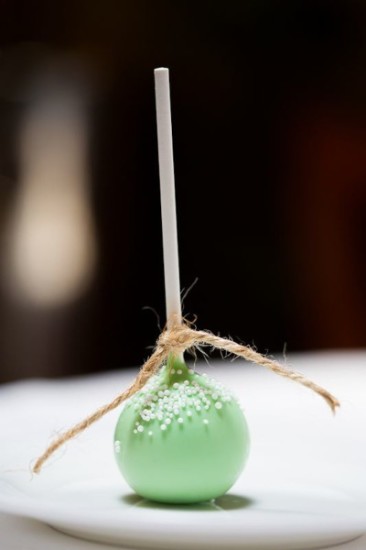 MORE INSPIRATIONS: